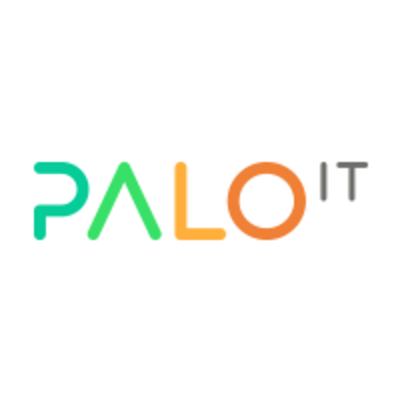 PALO IT
Principal Consultant
Možnost pracovat částečně z domova
Vzdělání:
Magisterský stupeň vzdělání
Who are they?
PALO IT est un cabinet international de conseil en innovation et une entreprise agile de design et de développement logiciel, ayant pour vocation d'aider les organisations à utiliser la technologie au service d'un monde meilleur. 
Notre objectif est de construire avec nos clients, des produits, des services et des business models, créateurs de valeur et d'impact positif. 
Nous accompagnons nos clients afin de  : 
Convertir rapidement les nouvelles idées et les business models en produits digitaux pour augmenter la performance et l'impact positif. 

Transformer les organisations et leurs systèmes d'informations à travers une démarche agile pour une modèle durable et évolutif. 
Job description
An exciting opportunity to join a newly created team at PALO IT where you will play a crucial role in driving insights-based selling.
As a Principal Consultant, you will embody insights-based sales where your success will be measured by your ability to contribute to lead generation, nurture and qualify leads into prospects, and ultimately convert client opportunities into paid projects. You will be responsible for researching strategic topics, developing compelling insights, and turning them into actionable plans for our clients.
A month in the life of a Principal consultant at PALO IT. Results:
1) Insights from Expertise and Research for Content Creation and Lead Generation:
Generate insights and develop problem-solving strategies for clients.

Create content that engages potential clients and generates leads.

Facilitate lead generation events and conduct client workshops.

Ensure that case studies showcase successful project deliveries.

Extract impactful storytelling from past experiences.
2) Strategic Planning:
Work with regional managing directors and sales teams to develop sales strategies.

Provide consulting support in creating plans.

Offer insights on cross-selling and up-selling opportunities.
3) Proposal Creation:
Develop structured solutions and conduct top-notch analysis to address clients' challenges.

Produce client-facing materials, including frameworks, models, pitch decks, case studies, reports, and data presentations.

Provide context-setting content related to industry trends, macro trends, and emerging technologies.

Create content outlining proposed solutions and methodologies.

Develop standardized content covering points of view and methodologies.
4) Consulting activities and delivery :
Be able to lead workshops and act as an expert consultant on consulting projects, if required

Accompany teams on projects to help them fully understand the customer's current and future needs

Contribute your consulting expertise
Preferred experience
Must-Have:
Strong personal interest in sustainability and emerging technology fields.

Exceptional storytelling, presentation, and communication skills.

A strategic thinker who can read, digest, and synthesize information from various sources to develop valuable client points of view. Make the abstract, concrete.

Excellent research skills, including the ability to design and articulate engaging presentations for conveying complex ideas and producing polished reports, slide decks, and visual data or business models.

A strong commercial acumen to identify value in the ambiguity and uncertainty of the current Tech and Business environments where all trends and tensions compete.

An action-oriented individual who takes a leading role in collaborating with marketing and sales teams to drive lead generation, nurture leads, and convert prospects into opportunities.

A strong problem solver who has ability to work alone and take ownership of projects, and identify when to pull other resources to unlock roadblocks.

Fluent in French & English
Nice To Have:
5+ years of experience at a boutique strategy consulting firm or in a similar role.

Exceptional consulting and relationship-building skills, with the ability to engage effectively with senior stakeholders (management consulting experience is preferred but not essential).

Experience in strategy consulting, with a proven track record of delivering results.

Prior B2B sales and marketing experience.

Experience in designing and facilitating lead-generation events and client-facing workshops.

Experience applying expertise in a sustainability or emerging tech context is a plus.

Ability to collaborate in a global, matrix team environment.

Fluent in Spanish
Why Join Us?
Be part of an organization guided by values: Tech as a force for good.

Engage in sustainable and impactful projects with global reach, learning from the diverse perspectives and deep expertise of our team.

Access growth and development programs, and collaborate with leaders in the sustainability and emerging tech ecosystem.

No pigeon-holing! Work across a variety of industries and topics.

Flexible working arrangements: hybrid, remote, part-time, mothers returning to work, etc.

Salary range: EUR 50k-80k
Join us in this challenging role where you'll have the opportunity to leverage your expertise and creativity to make a significant impact on our clients' success. If you are a proactive and results-driven individual with a passion for delivering insights-driven solutions, we'd love to hear from you!
Recruitment process
HR Interview
Interview with a Principal Consultant (case study in English)
Interview with the Managing Director
Questions and answers about the job