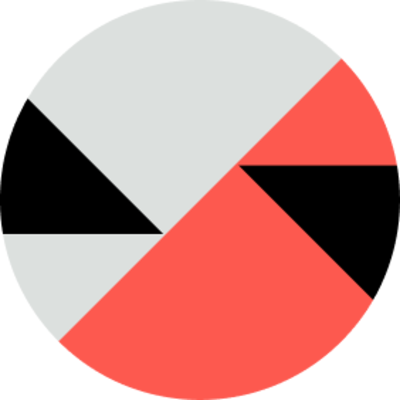 OSS Ventures
CTO - Co-fondateur Tech - Startup Studio OSS Ventures
Vzdělání:
Magisterský stupeň vzdělání
Who are they?
🚀 Qui sont-ils ?
Au sein d'OSS Ventures, nous bâtissons le futur de l'industrie. Oui, l'industrie est de retour et l'aventure est passionnante !!
OSS Ventures, est LE spécialiste français de l'accompagnement à la création de startups qui développent des solutions Saas pour l'industrie 4.0. En 4 années d'existence, nous avons déjà accompagné le lancement de 18 startups qui comptent plus de 1000 usines clientes à l'international. Non seulement avec de l'argent mais aussi et surtout, avec des compétences !
L'écosystème OSS Ventures, c'est plus de 350 collaborateurs engagés au quotidien dans l'amélioration des conditions de travail et de la performance des industriels de tout secteur. C'est aussi, une croissance permanente.
Rejoindre l'écosystème OSS Ventures, c'est pénétrer dans un périmètre qui grandit de 5 nouvelles pousses chaque année, participer activement à la réindustrialisation de la France.
⏰ Au quotidien nous :
Identifions les principaux problèmes impactant la performance industrielle et faisons un focus sur ceux que la technologie peut résoudre ;

Sélectionnons des entrepreneurs talentueux et les accompagnons pour créer la solution Saas B2B dont ont besoin les industriels ;

Co-construisons cet outil avec les entrepreneurs, et l'améliorons jusqu'à ce qu'il corresponde aux besoins et attentes exprimés ou non des clients et soit monétisable.

Lançons des startups, en injectant du capital et des compétences.

Lorsque les entrepreneurs de l'écosystème prennent leur envol, ils conservent 75% des parts de leur startup. OSS Ventures continue de les accompagner à la demande et siège au conseil de surveillance en qualité d'investisseur.
Plus d'informations sur notre activité, les entreprises crées et celles dans lesquelles OSS a investit.
❣️ Nos valeurs
🔧 Build a thing that matters.
🤗 Daring and humble.
🚀 Fail, learn, succeed.
🎓 Practice excellence and benevolence.
🥧 Grow together as one.
🎯 Be changemakers.
English version
🚀 Who are they?
At OSS Ventures, we're building the future of industry. Yes, industry is back, and the adventure is exciting!
OSS Ventures is THE French specialist in supporting the creation of startups developing SAS solutions for Industry 4.0. In its 4 years of existence, we have already supported the launch of 18 startups with over 1000 customer plants worldwide. Not only with money, but above all, with skills!
The OSS Ventures ecosystem is made up of over 350 employees who are committed on a daily basis to improving the working conditions and performance of manufacturers in all sectors. It also means constant growth.
When you join the OSS Ventures ecosystem, you'll be part of an area that's growing by 5 new start-ups a year, and you'll be playing an active role in the reindustrialization of France.
⏰ On a daily basis we:
Identify the main problems impacting industrial performance and focus on those that technology can solve;

Select talented entrepreneurs and work with them to create the B2B Saas solution that manufacturers need;

Co-construct this tool with the entrepreneurs, and improve it until it meets customers' needs and expectations, expressed or otherwise, and is monetizable.

Let's launch startups, injecting capital and skills.

When ecosystem entrepreneurs take off, they retain 75% of their startup's shares. OSS Ventures continues to support them on request, and sits on the supervisory board as an investor.
Find out more about our activity, the companies we've created and those in which OSS has invested.
❣️ Our values
🔧 Build a thing that matters.
🤗 Daring and humble.
🚀 Fail, learn, succeed.
🎓 Practice excellence and benevolence.
🥧 Grow together as one.
🎯 Be changemakers.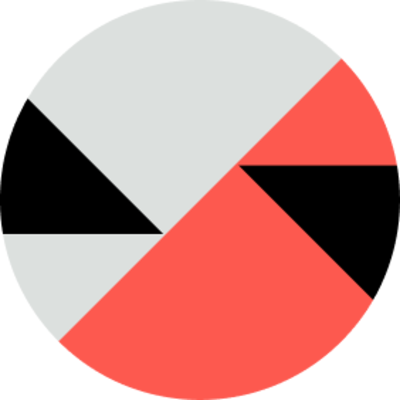 Let's go!
Rencontrez Renan Co-fondateur et CEO
Job description
Ce poste nécessite une présence régulière dans nos locaux, basés à Paris pendant les 9 premiers mois du lancement de la startup.

Ce poste n'est pas rémunéré. Les fondateurs se partagent 75% des parts de la startup, OSS 25%.
Le poste
En tant que CTO d'une startup, vous :
Co-construire la startup avec notre équipe d'experts en product dev, tech, et marketing/growth et votre CEO (growth/operations) co-fondateur dans notre bureau de Paris (Arts et Métiers).

Construire les aspects techniques du produit de la startup (qui aura déjà passé le test du marché parmi notre réseau de partenaires industriels).

Recruter votre équipe.

Gérer votre budget (y compris les levées de fonds, bien que nous vous soutenions avec notre expertise et nos relations).
English version
This position requires a regular presence in our Paris-based offices for the first 9 months of the startup's launch.

This position is unpaid. The founders share 75% of the startup, OSS 25%.
The job
As CTO of a startup, you will:
Co-build the startup with our team of experts in product dev, tech, and marketing/growth and your CEO (growth/operations) co-founder in our Paris office (Arts et Métiers).

Build the technical aspects of the startup product (which will have already passed the market test among our network of industrial partners).

Recruit your team.

Manage your budget (including fundraising, though we support you with expertise and connections).
Preferred experience
A propos de vous:
Vous êtes passionné par l'idée de changer le monde de la fabrication, même si vous n'avez pas d'expérience dans ce domaine.

Vous êtes prêt à apprendre (rapidement !) et aimez vous approprier la structure technique d'une startup SaaS.

Vous avez une excellente maîtrise de l'anglais écrit et parlé, et idéalement vous êtes bilingue en français.

Vous êtes ambitieux, entreprenant et impatient de collaborer avec une équipe qui apprécie votre expertise.
English version
About you:
You are passionate about changing the world of manufacturing, even if you do not have any experience with it.

You are ready to learn (fast!) and like to take ownership of the technical structure of a SaaS startup product.

You have great written and spoken English skills, and ideally are bilingual in French.

You are ambitious, a do-er, and looking forward to collaborating with a team that values your expertise.
Recruitment process
Premier entretien et présentation d'OSS avec Quentin, CTO d'OSS

Deuxième entretien avec un membre de l'équipe pour vous fournir des informations sur l'accompagnement OSS et nos projets

Entretien fit culturel avec Maroussia, notre DRH

Entretien final avec Renan, notre PDG

Déjeuner d'équipe pour célébrer l'excitation du lancement d'une startup, ensemble !
C'est un processus assez long, nous le savons, mais nous construisons ensemble une entreprise qui durera des années. C'est pourquoi nous pensons qu'il est important que toutes les parties apprennent à se connaître avant de lancer une startup ensemble.
English version
Recruitment process
First interview & OSS introduction with Quentin, CTO of OSS

Second interview with one member of the team to provide you information regarding OSS Support & the current space

Culture fit interview with Maroussia, our HR

Final interview with Renan, our CEO

Team lunch to celebrate the excitement of launching a startup, together!
It's a pretty long process we know, but we are building a company together that will last for years. That's why we think it's important for all parties to get to know each other before launching a startup together.
Everyone is welcome. We fundamentally believe talent is distributed to all of us in equal measure. This means we see your unique experience and believe in the strength of every intersection of race, religion or belief, ethnic origin, different physical ability, family structure, socio-economics, age, nationality or citizenship, marital, domestic, or civil partnership status, sexual orientation, gender identity.
Moreover, we believe that to be engaged at work, you must feel valued and included in the office. We strive to build and nurture an inclusive and professional culture to ensure the comfort and happiness of our employees and co-founders.
Questions and answers about the job