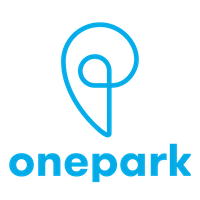 Onepark
Data Analyst Assistant
Stáž

 

(6 měsíc/měsíce/měsíců)

Počáteční datum:

 

Paris

Magisterský stupeň vzdělání

< 6 měsíců
Společnost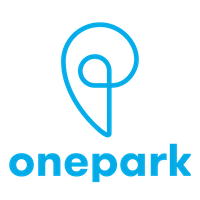 Onepark
Nabídka
Data Analyst Assistant
Stáž

 

(6 měsíc/měsíce/měsíců)

Počáteční datum:

 

Paris

Magisterský stupeň vzdělání

< 6 měsíců
Tato pozice byla obsazena!
À propos
Onepark digitalizes the parking market allowing drivers to find and reserve their carpark space through a platform that aggregates the whole offer available. Thanks to the collaboration with many public and private car parks, Onepark offers, both professionals and individuals, the possibility of parking easily and at the best price, in a network that currently has more than 2000 carparks in France, Spain, Switzerland, Belgium, Netherlands, Luxembourg, Germany, Italy and Portugal. Innovative start-up with a strong growth rate, Onepark has been quickly become the leader in the online booking service of parking spaces, with more than 750 000 active users on our websites!
More information on our website: https://www.onepark.fr/
Descriptif du poste
Under the direct responsibility of the Business Intelligence manager, and the business analysts, you will participate actively in the set-up of a BI project. Within a team that attaches great importance to innovation and entrepreneurship, you will participate in the following activities:
• Support the ETL maintenance process
• Support the Data Warehouse maintenance process
• Create the queries to automate the reporting process
• Participate in the discussion with managers to define the content of dashboards
• Create dashboards in the visualization tool
Profil recherché
We are looking for someone passionate about new technologies and innovative projects and excited to join a startup.
Education: Engineering, Data Science, Economics or related
If you have coding and analytical skills, and if you would like to start your career in a growing company, then do not think about it anymore, you are undoubtedly our ideal candidate. We are looking for someone who is rigorous, who demonstrates excellent autonomy and who has the following competences:
• SQL advanced knowledge
• Data visualization knowledge
• ETL and Data warehouses knowledge will be a plus
• Proactivity and resolution when undertaking initiatives
• Quantitative and analytical skills
We offer you the opportunity to be part of a dynamic start-up and actively contribute to its development:
• Participate in the distribution of an innovative service and in the boom of eco-mobility solutions
• Be part of a team that values innovation, team spirit and company spirit
• Work in a team that brings passion and experience
• Participate in the development of a BI project: maintenance of the ETL, Data warehouse and
creation of dashboards in the visualization tool
Déroulement des entretiens
Type of contract: Internship
Starting date: September 2021
Contract period: 6 months
Salary: Defined by Onepark salary grid depending on education level and experience
City: Paris

Please send your cv and a motivation letter to: sasha.magyaroff@onepark.co
Découvrez l'équipe
Ce contenu est bloqué
Le cookie Youtube est obligatoire pour voir ce contenu
Questions et réponses sur l'offre
Přidat mezi oblíbené

Sdílet na Twitteru

Sdílet na Facebooku

Sdílet na LinkedInu