Myriad Connect
Strategic Partner Manager
Freelance

 

Počáteční datum:

 

Možnost pracovat plně z domova

Magisterský stupeň vzdělání

> 10 let
Společnost
Myriad Connect
Mobile Apps, FinTech/InsurTech, SaaS / Cloud Services

Od 15 do 50 zaměstnanců
Nabídka
Strategic Partner Manager
Freelance

 

Počáteční datum:

 

Možnost pracovat plně z domova

Magisterský stupeň vzdělání

> 10 let
Who are they?
Myriad Connect's mission is to enable mobile services in developing countries with populations who have limited or no access to the internet.
Myriad Connect is a mobile technology specialist, empowering enterprises to deliver new mobile services to enhance customer engagements and improve service delivery. Myriad Connect's range of products and services are deeply integrated within mobile networks, exposing capabilities and core network assets to enterprises, offering unparalleled reach, security and quality of service. These unique products and services leverage ubiquitous mobile technology to drive digital inclusion and enable the potential for digital transformation in markets across the world.
Myriad Connect operates in over 40 countries and platforms and services are currently deployed with 35+ operators worldwide.
Visit the profile
Découvrez Myriad Connect avec Kim, Director Of Market Strategy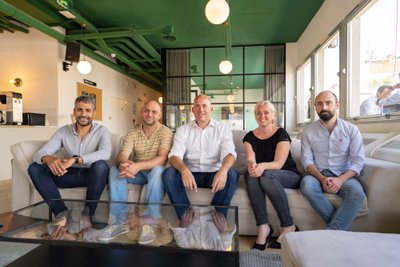 Découvrez Myriad Connect avec Kim, Director Of Market Strategy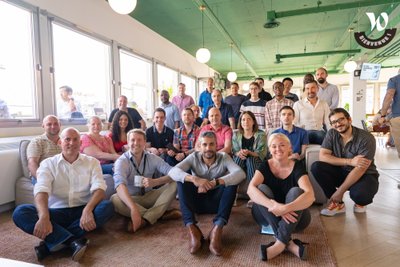 Rencontrez Canelle, Développeur Full-Stack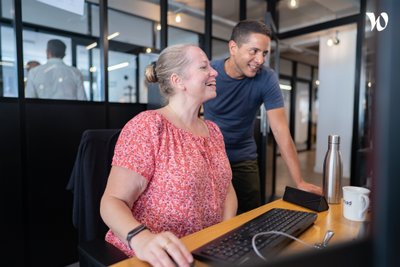 Job description
Myriad Connect specialises in enabling mobile and financial services in Africa. With our 20-year history in building and supporting the infrastructure to enable financial and digital inclusion across the continent, Myriad is gearing up to drive the industry forward with our new service offerings.
Markets across West and Central Africa are a specific focus for our business, because of the market potential and the company's successful history in the region.
Markets in West and Central Africa are poised for major digital disruption and market leaders and a host of start-ups are already delivering digital innovation to the industry. Our expertise and experience make our team uniquely positioned to support this ecosystem in Africa and we are looking for a passionate and resourceful Strategic Partner Manager to join our team and help build our strategic partnerships across the continent.
This is a pivotal role for our business, that an enterprising and determined individual would be ideal for. The Strategic Partner Manager – MNO will support the business in delivering significant growth for the business and ensuring the business realises its ambitions for the market.
The Role:
• Develop strategy for partnerships growth throughout key markets in West & Central Africa with Mobile Network Operators
• Set-up partnerships and negotiate agreements with MNO partners
• Establish working relationship between organisations to launch customers services and drive revenue for the partnership
• Implement recommendations & support post-project success
• Build strong relationships within partner organisations, across teams and functions
• Become trusted partner expert - identify new partner requirements & understanding of their future growth plans
• Champion innovation - determine market needs and share insights from partners to drive roadmap development and innovation initiatives
• Support the team in delivering significant revenue growth
• Play a role in co-ordination of teams across the business to deliver solutions to partners
• Ensure the product is relevant, competitive, complete, clean and timely
• Provide local market insights to shape service/product pricing and positioning
• Support the team with market-specific competitive analysis
Preferred experience
• Strong experience of working with enterprise and marketing teams within mobile network operators (MNO)
• C-level relationship with MNO executives
• A strong network of contacts at MNOs & enterprises within the digital ecosystem in the region and experience in driving end-to-end sales success
• Knowledge of and experience working within the mobile money & fintech ecosystem
• Strong commercial abilities with an ability to deliver consistently under pressure
• Fair technical understanding, ideally with experience working with both African mobile network operators and enterprise customers alike
• Experience of delivering significant revenue growth
• Knowledge of pricing models, technology trends, competitive strategies
• Integrity, a team-centered orientation, and a collaborative approach to problem solving
• Excellent written and verbal communication skills
• The ability to travel frequently
• The ability to work at an operational and strategic level
Fluency in English and French is mandatory for the role
Recruitment process
Interview with the VP of Strategy & Innovation
Personnality Test
Interview with VP People
Test/Presentation
Myriad Connect
Máte zájem o tuto nabídku?
Questions and answers about the offer
Přidat mezi oblíbené

Sdílet na Twitteru

Sdílet na Facebooku

Sdílet na LinkedInu
Další nabídky na pozici Business Development
Mohly by vás zajímat tyto nabídky práce!
SINGULART

Freelance

Možnost pracovat plně z domova

Groover

Freelance

Možnost pracovat plně z domova