Společnost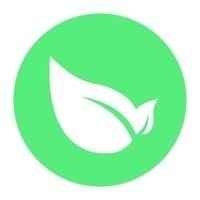 Lemonway
FinTech/InsurTech

Od 50 do 250 zaměstnanců
Nabídka
Head of Legal (M/F)
Tato pozice byla obsazena!
Who are they?
Lemonway est un Établissement de Paiement pan-européen qui propose une solution dédiée aux marketplaces B2B, B2C et C2C ainsi qu'aux plateformes de financement participatif. Plus concrètement, Lemonway offre un système de traitement des paiements et de collecte pour le compte de tiers dans un cadre sécurisé et réglementé (KYC, lutte anti-fraude). Utilisée dans plus de 15 pays européens, la société possède des bureaux à Paris, Londres, Milan, Madrid et prochainement Berlin.
Depuis sa co-création en 2007 par Antoine Orsini, la société Fintech emploie plus de 150 personnes et rassemble plus de 20 nationalités. Parallèlement, Damien Guermonprez co-dirige l'établissement de paiement depuis 5 ans . Lemonway bénéficie du « passeport financier » dans 28 pays en Europe grâce à l'obtention de la licence d'Établissement de Paiement fin 2012 auprès de l'ACPR. En 2018, Lemonway connaît une première levée de fonds de 10 millions d'euros avec Breega Capital et Speedinvest. Un an plus tard, en 2019, le fond d'investissement britannique ToscaFund Asset Management permet une accélération de la croissance de l'entreprise en apportant à son tour 25 millions d'euros.
Déjà leader sur le marché du crowdfunding en Europe, Lemonway a pour ambition de le devenir également auprès des marketplaces. En 2020, portée par cette croissance exceptionnelle et classée dans le FrenchTech120, elle déménage dans des locaux flambant neufs en plein cœur de Paris, à deux pas de la rue Montorgueil.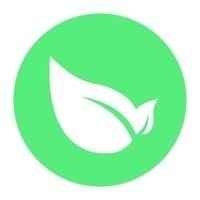 Visit the profile
Rencontrez Antoine Orsini, Chief Executive Officer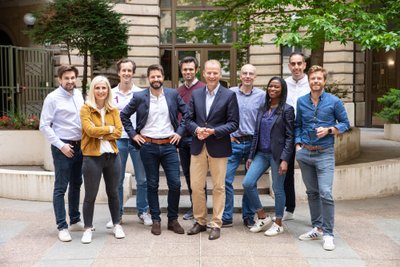 Rencontrez Adrien Lebas, Product Manager
Rencontrez Karine Coutinho, VP Marketing et communications
Job description
As a Head of Legal, you will be in charge of all legal aspects within the company. You will disseminate the legal mindset across the firm, by providing advisory services to the different departments and resolving various legal related issues.
Responsibilities
Subject matter expert on legal and contractual aspects with a first successful management experience, you are organising your team to provide support on the following missions:
Contracts:
Management, negotiation and drafting of contracts for all aspects of the company's activity: SaaS services and payment services agreements with our clients' platforms (marketplaces, crowdfunding), suppliers' contracts, strategic partnerships agreements;
Answers to requests for proposals with the sales team;
Drafting and update of Lemonway's template agreements;
Legal training of the company's operational teams (including sales team) on contractual aspects.
Corporate:
Manage fundraising transactions with the finance team and investors, with external advisors;
Manage general meetings and shareholders decisions;
Manage supervisory board decisions;
Follow-up and management on the employees' stock-options plans (BSPCE);
Manage and supervise all necessary formalities with the commercial register/ACPR;
Management and follow-up of internal PoAs.
Litigation, risk management and other projects:
Management of pre-litigation and follow-up of litigation with external advisors;
Management of insurance policies;
Management of cross-departments projects involving the legal team (with the compliance team, the sales team, the finance team);
Follow-up on the company's intellectual property portfolio;
Internal control reviews;
Act as a trusted legal advisor, getting to balancing risks and providing advice to the management and support business functions.
Preferred experience
ABOUT YOU
Desired Skills
Subject matter expert on French contractual law, including prior experience with IT services in Saas and payment services;
Significant experience in corporate law;
Knowledge in payments compliance, PSD2, AML/CFT, GDPR regulations is a plus;
Notions in the overall Payment Institutions regulatory framework is also a plus;
Proficiency in office automation tools: Word, Excel, PowerPoint, Google Suite;
Good knowledge and appetite for the financial industry world and/or marketplaces and/or payment.
Soft skills
You are curious, with a great will to understand the company's legal and operational environment;
You have excellent communication skills in your relations with both the internal teams and the external clients and providers, that include the ability to draft complex legal briefs and exchange orally with local business partners;
You want to limit Lemonway's risks (legal, financial, reputational, etc.) and protect Lemonway's interests;
You are a real team player with a deep sense of collaboration;
You are well-organized, detail-oriented, and adept in a fast-paced environment;
You are able to work at high speed and prioritize responsibilities to manage a large workload;
You have a strong sense of confidentiality.
Background
French qualified lawyer with 10+ years significant experience in contractual and corporate aspects, ideally in the Financial Industry (reputed law firm or payment service provider internal legal team);
You are fluent in French and English. Another European language (Spanish, Italian, German) is a plus;
First successful experience in managing a legal team;
In-depth understanding of French contract law and software contract requirements and strong skills in negotiating SaaS agreements;
Experience regarding payment service provider regulation.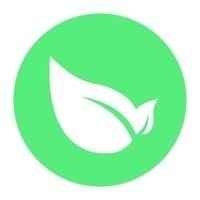 Lemonway
Máte zájem o tuto nabídku?
Questions and answers about the offer
Přidat mezi oblíbené

Sdílet na LinkedInu

Sdílet na Facebooku

Sdílet na Twitteru