Společnost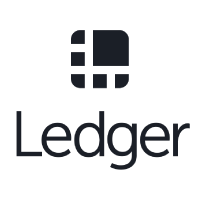 Ledger
Tato pozice byla obsazena!
About
Créé en 2014, Ledger est le leader mondial des solutions de sécurité et d'infrastructure pour les cryptomonnaies et les applications blockchain avec plus de 1.6 millions d'utilisateurs dans 165 pays. Ledger allie des expertises hardware et software afin de sécuriser des milliards de dollars sur plus de 30 cryptomonnaies.
Ledger conçoit les solutions les plus fiables et les plus simples d'utilisation : notre équipe R&D a créé un Operating System dont l'ouverture et la flexibilité permet à l'utilisateur de reprendre le contrôle de sa vie digitale. Nous intégrons cet OS sur carte à puce (Secure Element) et HSM (Hardware Security Modules).
En sécurisant l'ensemble de la blockchain, Ledger veut être un acteur majeur de la 4ème révolution industrielle.
Leurs équipes sont situées à Paris, Vierzon, Hong Kong et New York.
Chez Ledger, ils font un PACTE avec leurs collaborateurs. Cela signifie qu'ils incarnent les valeurs qui font leur unicité : le Pragmatisme, l'Audace, la Confiance, la Transparence et l'Engagement.
Job description
When it comes to building brand awareness, Ledger has two missions:
1) Be in the consideration set for all newcomers to the world of crypto, and
2) Be a positive, generous contributor to the culture of crypto.
Ledger is becoming a media brand that educates, entertains and enriches the crypto community, from newcomers, existing users, cypherpunks, maximalists, and DeFi speculators to the foundation's developers communities. Ledger wants to be a positive contributor to the entire crypto space, bringing  leadership and vision, celebrating and participating in the revolution.  In short, Ledger aims to be generous, culturally, and to give energy, ideas, and culture to the crypto community as opposed to taking.
The job as a whole
As the Editor-in-chief you are an editorial guardian and a community expert committed to creating the best content and ideas for the crypto space. Your job is to grow the awareness of the Ledger brand by growing the followers of each of Ledger's franchises week after week.  Through this, you will foster Ledger's relationship with crypto and web 3 communities. Your job is to lead crypto and web 3 culture by accelerating the adoption via amazing ideas and contents. Over the time you are in this role the crypto community will grow from 150M people to 1B people, and those people will widely regard Ledger as a leader in the crypto world because of the quality of content created by the brand.  Ledger will be a brand they love and trust because of the voice and personality that you lend to the brand.  And we do mean you, as discussed in the "editor in chief" model we believe is pioneering, we are very happy for the community to recognize you as the editor and voice the same way the world knows that Virgil is the menswear designer at Louis Vuitton.  
Organizationally you are in charge of the Media department inside the Marketing Department team which has three peer departments: Brand Amplification (traditional marketing ops), Creative (product and brand design) and Developer Relations. As the head of media you collaborate with your counterparts of the other departments on a daily basis. 
As the Editor-in-chief of Ledger, you are Ledger's face and voice, you can be the anchorman of some of Ledger's shows and video contents as you can be voice of some of Ledger's podcasts. But more than that you are in charge of setting the editorial guidelines and calendar of Ledger. You manage a team of deputy editors, each of them managing a franchise whose aim is to create rhythm, stickiness and loyalty from the community. Each of these deputy editors has one single job: grow its franchise!
The four franchises
Ledger Academy > this is Ledger's franchise where users, crypto beginners and advanced users can learn everything about crypto, security, web 3, through articles, School of Block weekly video program, podcasts, tutorials, webinars, MOOC and so on. We would like to offer a free crypto MOOC and partner with an online education program such as London School of Economics for a more expensive, certified program.
Ledger Drops > every week Ledger will propose digital creations created by NFT artists and every month Ledger will create limited editions of its iconic devices with brand and artists. Our intention is to partner with the best of the best in terms of brands, and to do this we plan to work with Sarah Andelman of Colette fame.
Ledger News > Ledger has a lot of news to share to the community, from product news, new coins, new services, security news, content, discounts, partnerships etc. The deputy editor of the Ledger News franchise is in charge of creating all the content related to Ledger (from the website, the newsletter, the internal emailings ….) and making the crypto community aware of Ledger news. This does not need to be boring!  The right editor will make this exciting and worth reading or listening to each week.  
Ledger Show > every week Ledger has its own Crypto show with guest interviews, news reporting etc. It is the show you must absolutely listen to when you want to be up to date. This Show is of course distributed in Ledger Live but as well on Amazon Prime. Ledger Live from Paris?  Recorded weekly at Motorbass studio in Paris?  You will decide. 
Responsibilities
As an editor in chief you are the creative director and the pilot of the content creation and production of the Franchises. You can count on your senior team to support you in managing franchises.
Your responsibilities will include, but are not limited to:
Lead a team of franchise owners and specialists to grow the audience for each franchise week after week
Identify talent and outside creators to be included in our content creation
Conceive concepts and franchises that will grow awareness and reach all those interested in the messages we are discussing -- finding ways to escape the orbit of the echo chambers of the Internet and blast off into broader culture
Set the editorial guidelines
Set the editorial calendar budget and action plan 
Set and follow up on short and long term KPIs on a monthly basis in partnership with the Brand Amplification team
Own the relationship with key partners and external stakeholders.
Benefits
Competitive compensation package and ESOP according to the Company policy.
Flexible working hours, remote-friendly environment.
Strong focus on personal development including internal/external trainings and attendance to conferences
Internal talks, technical meetups and hackathons.
High performance office equipment.
Comprehensive health insurance policy offering extensive medical, dental and vision care coverage.
Meal Vouchers with Swile (ex Lunchr).
Annual company outing for Ledgerdary Days plus infrequent parties, snacks and drinks.
Employee discount on Ledger products.
Ledger guarantees equity for all during the recruitment process, without any distinction of gender, ethnicity, religion, sexual orientation, social status, disability or age.
Meet the team
This content is blocked
Youtube cookies are required to show you this content
Questions and answers about the offer
Přidat mezi oblíbené

Sdílet na Twitteru

Sdílet na Facebooku

Sdílet na LinkedInu