Joko
Artificial Intelligence / Machine Learning, FinTech/InsurTech, Mobile Apps

Their story
Back in 2018, Xavier, Alexandre, and Nicolas, heard about upcoming open banking regulations. They quickly understood how it would reshape the shopping and payments industry. 
After meeting with hundreds of consumers and merchants, they realized that the best way to approach the shopping experience was through rewards. 
And that's how Joko started!
Since then, Joko has rewarded more than 2 million users for their daily purchases.
It's still day one for Joko, and the overall ambition remains the same: to leverage technology to reinvent the shopping experience for hundreds of millions of consumers around the world.
Fun fact: "joko" is a word in wolof (Senegalese language) that means "sharing".
Their vision
Joko is not just about building a business, it's about building a company culture. As a company, building a strong culture is as important as building a strong product. Culture is the product that we build for our team.
We believe that talent density is much more important than headcount. We are convinced that people are never as happy at work as when they are always inspired by the people they work with. 
We believe that knowledge is to be found everywhere. We believe that a day during which you didn't learn anything is a bad day, even if you have met your targets.

At Joko, we are convinced that whatever your seniority, your role, and how long you've been in the company, there will always be things you can learn and teach. We consider that a day during which you didn't learn anything is a bad day, regardless of meeting your targets.
We set the bar high for ourselves and others in everything we do. Good is not enough. We set ambitious goals. We go the extra mile. We lead by example. We believe that anything can be achieved through hard work. And so we work hard with passion every day because we are committed to making everyone's life more rewarding.
We believe that achieving extraordinary things requires extraordinary focus and efficiency. We focus on impact. We make decisions quickly and implement solutions quickly as well. We plan when we can.
At Joko, we deeply care about our team and about all our stakeholders. We want to make everyone's life more rewarding. This mission applies to our users, our team, our partners, to anyone.
At Joko, we believe that fun should be taken very seriously. It's not about having fun outside of work - we have a lot - it's about making work fun. We believe that a day spent at work without a smile or a joke is a bad day.

As a company, we believe that building a multicultural team, combined with a flexible and inclusive work environment, is extremely powerful.
We implemented initiatives in favor of reducing our carbon footprint as a company and helping others: waste management and pedagogy at the office, 100% vegetarian offsites, servers use reduction, pro bono days, etc.
Joko got certified as a B Corporation. This is the recognition of our efforts, both as a company and as a product, to align with our ambition of having a positive impact on society.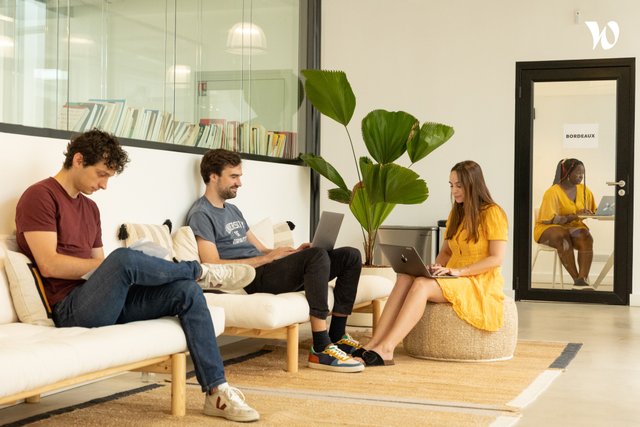 "

This is just the beginning of our efforts when it comes to promoting responsible shopping.

"