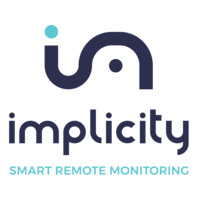 implicity
Nocode Maker - Nocode Developer Internship / Apprenticeship
Stáž

 

(6 až 12 měsíce/měsíců)

Počáteční datum:

 

Paris

Možnost pracovat částečně z domova
Společnost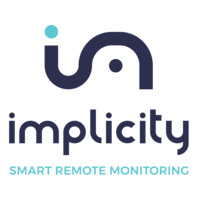 implicity
Software, Artificial Intelligence / Machine Learning, Zdraví

Od 50 do 250 zaměstnanců
Nabídka
Nocode Maker - Nocode Developer Internship / Apprenticeship
Stáž

 

(6 až 12 měsíce/měsíců)

Počáteční datum:

 

Paris

Možnost pracovat částečně z domova
Tato pozice byla obsazena!
Who are they?
Nocode Maker - Nocode Developer M/F
Internship / Apprenticeship
Starting September / October / November
Paris - up to 60% remote
---
⭐️ We are Implicity ⭐️
We are a fast-growing Start-up / Scale-up, raising money, and we pride ourselves to bring the best of SaaS technologies to improve patients' health.
To put it simply, when you join Implicity, you'll contribute to save lives with us 💓🩺
Thanks to our SaaS leading cardiac remote monitoring platform, we bring outstanding innovations to cardiologists (our CEO is a doctor himself). it's way easier for them to manage data and predict patient issues, so that the best care is brought at the best time.
Our tech stack is "state of the art":
we were recently ranked in the best 10% coding quality / clarity / maintainability by independent auditors.
. We have 40% of the French market
. We are leader in Europe
. We will very soon be a major player in the US market
We expand abroad, so we're definitely building an international mindset and an international team.
We have very strong arguments supporting our ambition to be a real game changer in the healthcare market, literally shaping the future of cardiology 🦄
👩🏻👨🏿👱🏻 At Implicity, you will find the greatest experts in tech, product, data science, regulatory, sales, customers success, etc. working together.
---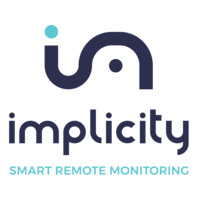 Visit the profile
Meet Arnaud, CEO & Founder
Meet Anaïs, Customer Success Manager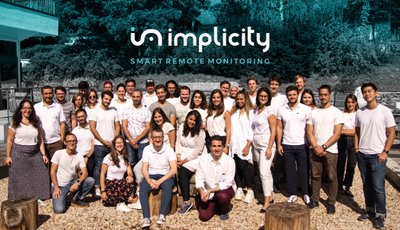 Meet Julien SARAZIN, Software architect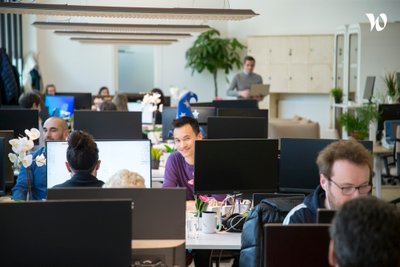 Job description
⭐️ We need you ⭐️
Joining the Tech team, reporting to our Release Manager, you are the very 1st Nocode Developer of
Implicity. Your mission is then to optimize internal processes (release, quality, incident management, KPI collection….) with the initial set up of Nocode tools.
★ This mission obviously starts with the different departments collection needs / opportunities to catch the best automation opportunities
★ Once prioritized, you then find and test the most relevant tools to automatized tasks & activities
★ You accompany departments in deploying new solutions, and you make a constant follow-up on added value brought (and correct teams mistakes!)
★ You propose a Notion / Airtable / Google sheets / Make structuration for the whole company
★ You spread No Code / Low Code knowledge internally (document, simplest processes and presentation to explain your automations to non tech team members)
★ You design, implement and monitor KPI reports to track project execution and quality
Our Nocode tools: Notion, Airtable, Make, Zapier, Google Sheets
---
Preferred experience
⭐️ You are ⭐️
---
🥉 Background
★ End-study in an Engineer / IT / Dev School or equivalent
Or you are on a Vocational Retraining
★ 1 relevant experience or a real deep interest in the Nocode solutions: Make,, Airtable, Zapier, etc.
★ A practical experience with APIs is a must
★ Knowledge of software engineering processes is a plus
---
🥈 Hard skills
★ Practice and understanding of Make and/or Zapier
★ English has to be real good (working language – manager is not speaking French)
---
🥇 Soft skills
★ Very resourceful / autonomous / self-learning / Hard worker
★ Organized, structured and methodical, you have a good spirit of synthesis and analysis
★ You need to love Multi-tasking!
★ Excellent interpersonal and communication skills, you are able to adapt to diverse and all-level interlocutors in a multicultural and international environment
★ And you like this ad, and think this is very like you 😊
---
Recruitment process
😁 More cool stuff to know about Implicity 😁
---
💰 Remuneration & Benefits
★ For an internship, you'll get 1 000€ / month for Bachelor level or 1 400€ / month for Master level
For an apprenticeship, you'll get the legal salary
★ Luncheon voucher: 9€ (50% employer)
★ Transport: 50% of your pass OR sustainable mobility pass (37,5€ / month)
★ For an internship, 1 paid day off per month (= 6 paid days off for this internship)
For an apprenticeship, legal vacations
---
✅ Why us?
Simply because you will get all scale-up advantages without the usual drawbacks!
★ Activity: we are a "purpose company" - that really drives everyone's daily motivation and commitment
★ Solution: we built a best in class solution, that has no direct competitor
★ Growth stage: we are not small - we are not big - we are 50 => our boom is to come
★ International: we operate at a global level, and our working language is English
★ Values: we do have values, and these are not just for posters!
. Integrity: we act with honesty and fairness
. Ambition: we strive for excellence in a healthcare demanding environment
. Cooperation: we care, we support, we seek collective success
★ Autonomy: you'll definitely get real responsibilities, and have the chance to have impact
★ Employee care:
. Our beautiful office is "rue du Louvre" (between Chatelet & Bourse)
. Regular team events, especially every Thursday evenings
. Our happiness manager is taking the greatest care of all of us! 🐣
★ Tools: we used Slack, Notion and DropBox, and it is pretty cool
★ Remote: up to 3 days / week
★ Worklife balance: we are definitely respectful
---
🤓 Want more infos?!
★ Our website: https://www.implicity.com/about-us/
★ Our team: https://www.welcometothejungle.com/fr/companies/implicity/team
★ Our other opening jobs: https://www.implicity.com/careers/
★ Our cool grade on Glassdoor: https://www.glassdoor.fr/Pr%C3%A9sentation/Travailler-chez-Implicity-EI_IE4010545.16,25.htm
★ Our $23M Series A last January 2022: https://www.implicity.com/ressource/seriesa/
★ Our latest FDA Clearance for AI-Powered "ECG Analyzer" reducing the volume of false positives": https://www.implicity.com/ressource/fda-clearance-for-ai-powered-ecg-analyzer-for-implantable-loop-recorders/
★ Our great Hydro project (heart failure prediction): https://www.implicity.com/ressource/nouvelle-etape-projet-hydro
★ Our cool partnership with Withings: https://www.implicity.com/ressource/implicity-and-withings-develop-a-solution-for-the-remote-monitoring-of-heart-failure-patients
★ A cool article by La Tribune: https://www.latribune.fr/technos-medias/innovation-et-start-up/la-startup-de-la-semaine-implicity-previent-les-crises-cardiaques-grace-aux-donnees-829691.html
★ And finally, 2 interviews of our CEO Arnaud Rosier:
. https://www.youtube.com/watch?v=1ofIQQMWqZo
. https://www.bsmart.fr/video/1727,37-ecosysteme-implicity
---
🙏🏻 Let's meet
★ If you believe that you are the right person for Implicity, we are looking forward to receiving your application through the careers pages of Implicity's website, or through the Implicity page on "Welcome To The Jungle" website
★ We are proud to be an equal opportunity employer, and we constantly challenge ourselves to build a diverse team of talents.
★ Recruitment process:
1° 10-15min call with Pierre, Head of People
2° Interview with Svetlana Korneva (Release & QA), your future manager
3° Interview with Louay Gargoum (CTO)
=> Depending on your availabilities, the recruitment process should last less than 10 days
Offer usually follows within 48 hours 🤞🏻
---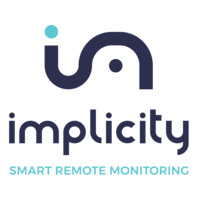 implicity
Máte zájem o tuto nabídku?
Questions and answers about the offer
Sdílet na LinkedInu

Sdílet na Facebooku

Sdílet na Twitteru