Hive
Business Development Associate - France (f/m/d)
Plný úvazek

 

Počáteční datum:

 

Paris

Možnost pracovat částečně z domova

1 rok VŠ

> 6 měsíců
Společnost
Hive
Software, Dodavatelský řetězec, E-commerce

Od 50 do 250 zaměstnanců
Nabídka
Business Development Associate - France (f/m/d)
Plný úvazek

 

Počáteční datum:

 

Paris

Možnost pracovat částečně z domova

1 rok VŠ

> 6 měsíců
Tato pozice byla obsazena!
Who are they?
Notre vision c'est de permettre à quiconque de gérer et piloter son entreprise e-commerce. Nous voulons être le cerveau opérationnel de votre marque D2C afin que vous puissiez vous concentrer sur vos enjeux business et scaler votre activité en toute sérénité. 📦 🚀
Hive réinvente la logistique e-commerce en concevant des solutions sur-mesure répondant aux enjeux des DNVBs (Digital Native Vertical Brands). Hive gère les opérations des marques D2C (Direct-to-Consumer) de manière efficace et écologique, en opérant ses propres entrepôts en Allemagne, en France, et désormais en Italie, et en proposant une plateforme all-in-one qui intègre tous les éléments de la chaîne logistique d'un produit, de l'approvisionnement jusqu'à la livraison. Hive fournit en temps réel toutes les données clé concernant l'état des stocks, des livraisons et des retours, jusqu'aux prévisions de réapprovisionnement, et permet à ses clients de prendre les bonnes décisions en conséquence.
Fondée par Oskar Ziegler, Franz Purucker et Léo von Kleist en Juillet 2020, la plateforme se distingue des autres acteurs du marché par son engagement pour le développement durable et sa transparence en matière de gestion des opérations. Cette transparence passe également par la simplicité d'utilisation de sa plateforme, sans minimum de commandes ni durée d'engagement pour ses clients.
Visit the profile
Rencontrez François, Site Lead France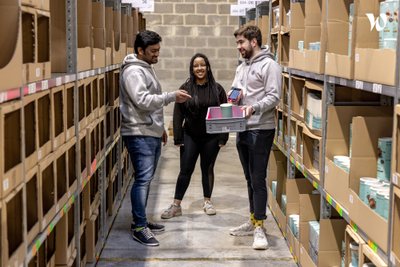 Rencontrez François, Site Lead France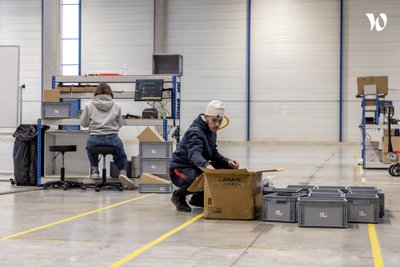 Rencontrez Maxime, Account Manager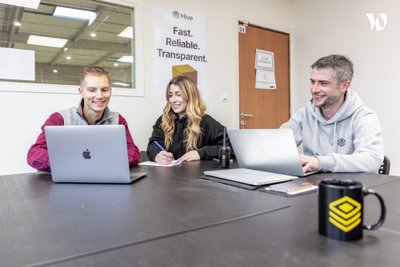 Job description
Generate and convert leads on various channels with a high degree of personal responsibility and a steep learning curve.
You are the hive ambassador and build contacts to the most exciting D2C brands in France and Europe.
You bring customer knowledge directly and cleanly from calls to our product team, in order to not only announce customer centricity, but to live it.
You represent Hive not only on the phone or in video chats, but also at events, trade fairs, and other events.
Together we challenge growth hacking & sales processes, test and optimize! —> Our Hive & the world is your stage!
Preferred experience
We know that you can't always tick everything off. We'd still love to hear from you if you think you'd be a good fit for us!
You are motivated to help build the Hive brand and help entrepreneurs find the right product for their D2C e-commerce operations
You have some work experience in business development, preferably in a B2B environment and in the startup scene or logistics industry
Networking is your middle name
You like to take things into your own hands, work independently, proactively and are able to complete tasks in a structured and detail-oriented manner
You speak French (native level) and English (fluent)
Hive
Máte zájem o tuto nabídku?
Questions and answers about the offer
Přidat mezi oblíbené

Sdílet na LinkedInu

Sdílet na Facebooku

Sdílet na Twitteru