Společnost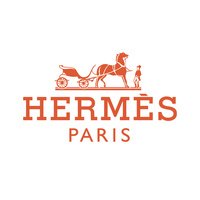 Hermès
Luxury, Selektivní distribuce, Digital

> 2000 zaměstnanců
Nabídka
Retail Merchandiser
Tato pozice byla obsazena!
Who are they?
A creator, artisan, and seller of high-quality objects since 1837, Hermès is an independent, family-owned French house.
Driven by a spirit of continuous entrepreneurship and high standards, Hermès cultivates its employees' freedom and independence with responsible management.
The company perpetuates the passing-on of exceptional know-how through a strong regional presence that respects people and nature. Sixteen artisanal trades feed the creativity of the company, whose collections are presented in over 300 stores around the world.
Job description
General Role
This position is part of the Retail team of Hermès Italie based in the Milan Head Office. The Retail Merchandiser main objective is to ensure that all the stores of the region amaze our clients through the best Product Offer selection thanks to its relevance and its quality. In close collaboration with the stores, the métiers (Product Divisions) and the commercial stakeholders (Retail, VM, Customer Service) of the region, you optimize the product offer to guarantee the best turnover results. You support every store of the region in selecting the most relevant and unique assortment.
Context
• 11 direct stores in Italy: Milan, Rome, Florence, Venice, Turin, Padoue, Bologne, Naples, Palermo, Porto Cervo, Capri
• 1 direct store in Greece: Athens
• The Retail Merchandiser will more specifically work with Store Managers, Métiers (Product Divisions), Retail Merchandising team in Europe, Visual Merchandising Manager
Main responsibilities
1. PRODUCT OFFER CONSTRUCTION
• Allow to every store of the region to propose a unique product offer with a strong identity to recruit customers and improve customer loyalty of both local and international clienteles.
• Optimize the product offer within the regional retail network to maximize turnover.
• Identify the potential of the Product Offer in all the boutiques through a good knowledge of clients and competitors online and offline.
• Support the stores in buying the most potential assortment through Collection (Podium), Permanent items and regular reorders.
• Follow-up on deliveries in close collaboration with stores and logistics to ensure highest ST and perfect Stock coverage (MOS) depending on the métiers.
• Ensure inventory's quality by organizing product transfers, replenishments and defining destocking operations.
• Be the reference for the stores for collections' information and launch organization.
• Work closely with VM and other commercial teams to intensify product visibility in store and improve ST and sales performance.
ANALYSIS AND KPIS FOLLOW-UP
• Manage full life cycle of products: From building the budgets to defining the OTB.
• Provide qualitative and quantitative analysis to support Store Managers during the buying preparation.
• Produce sales and stock analysis for PO (monthly and ad hoc) by using dedicated software (CEGID, NEO BI).
• Follow-up the stock coverage per Metier (MOS).
• Analyze every aspect of bestsellers (price points, colors or size) and ensure that bestsellers reach their full potential.
• Monitor slow sellers, advise and help PO with appropriate actions.
• Produce and Share market review to the Top Management.

OTHERS
• Create strong links and be an active member of International Merchandising community to share best practices.
• Work in close collaboration with VM to make the beauty of our Product Offer strongly visible in store.
• Support the VM and Customer Experience teams in preparation of in-store animations (ie trunk show, pop-up).

Objectives/Goals

• Refined & attractive assortment: having strong stores' personalization
• Sense of detail
• Pro-active thinking
• Strong Teamwork with Store Managers and Merchandising team

Profile

• At least 5 years' experience in a retail context with complex assortments
• Proved expertise in technical tools essential for the job: Excel; Power Point, Neo BI, Cegid…
• Ability to suggest solutions and argument reasons to different stakeholders
• Ability to inspire and coach teams
• Problem solver mindset & hands-on attitude
• Strong service mindset & easy to approach
• Undisputed team player, autonomous and proactive
• Fluent in Italian and English, French is a strong plus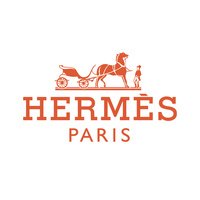 Hermès
Máte zájem o tuto nabídku?
Questions and answers about the offer
Sdílet na LinkedInu

Sdílet na Facebooku

Sdílet na Twitteru