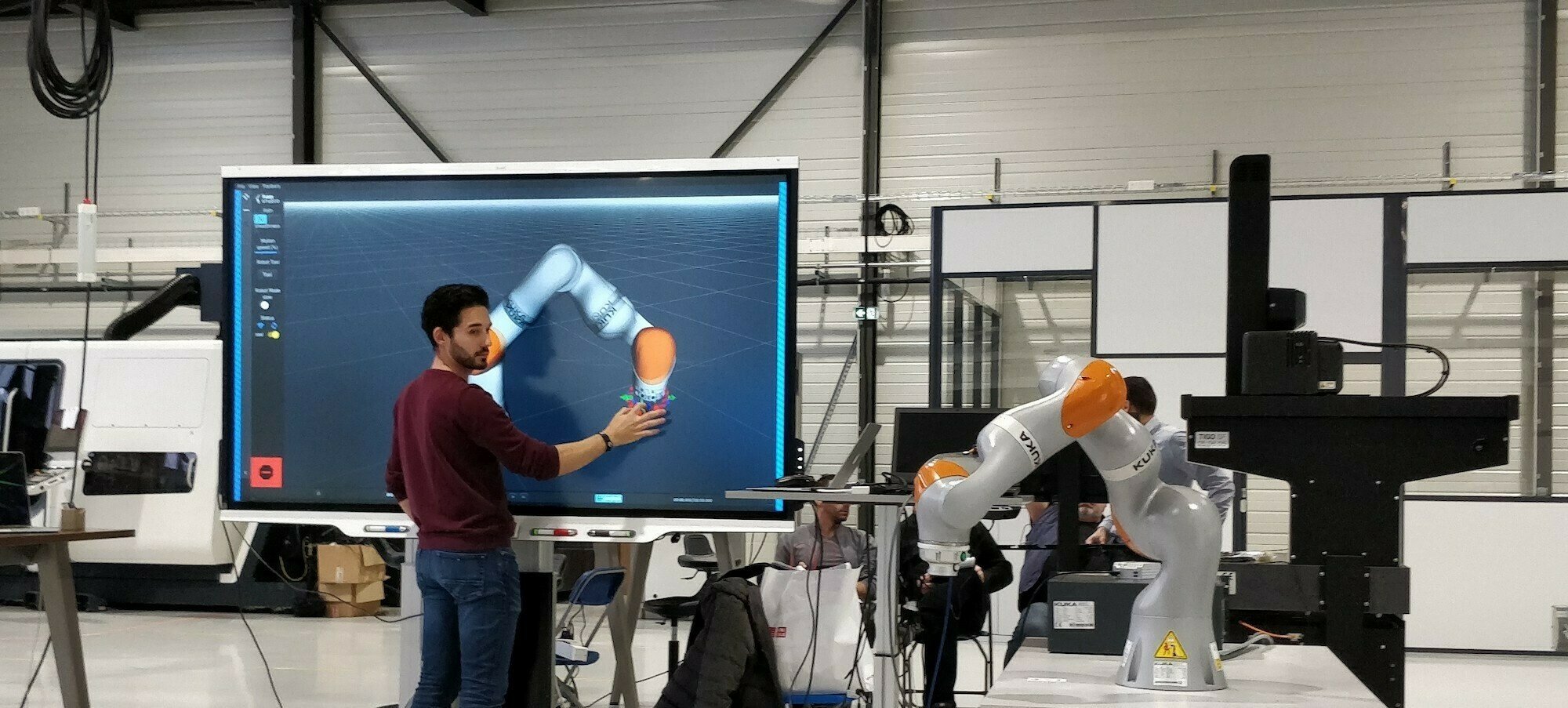 The Fuzzy Logic mission:
Help SMEs to power up their competitiveness and autonomy, by making robots adapt to them - not the other way around.
Their game-changing software is making industrial robots accessible to non-experts and revolutionizing flexible production for even the smallest factories. If you are crazy about robotics and ready to tackle real-world problems, then Fuzzy Logic is the place for you!
www.flr.io
What they are looking for
Fuzzy Logic looks for people with open, curious, engaged personalities, and above all, those who take the initiative to solve the hard problems.
Industrial robotics is multidisciplinary by nature.
Fuzzy Logic is therefore looking for top tech talent with diverse backgrounds in robotics, UI/UX, 3D programming, and real-time embedded computing – just to name a few.
Working at Fuzzy Logic is a human and technological adventure. Passion, candor and open communication are essential!
• Growing early-stage start-up • Tech already recognized (iLab2020 Prize, RIMA, COVR ...) and which is only at the beginning of its potential • Diverse international team in both skills and expertise • No need to own an industrial robot to join Fuzzy! We've got some already!