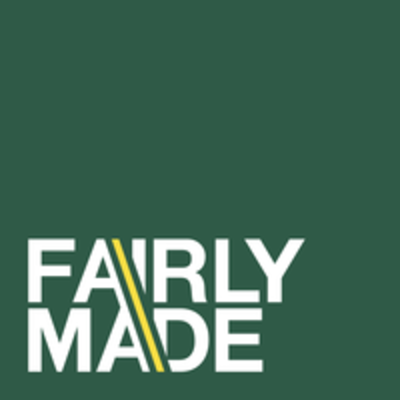 Fairly Made
SALES - Country Manager ITALY
Plný úvazek

 

Počáteční datum:

Možnost pracovat plně z domova

Vzdělání:

Bakalářský stupeň vzdělání

zkušenosti:

> 2 roky
Společnost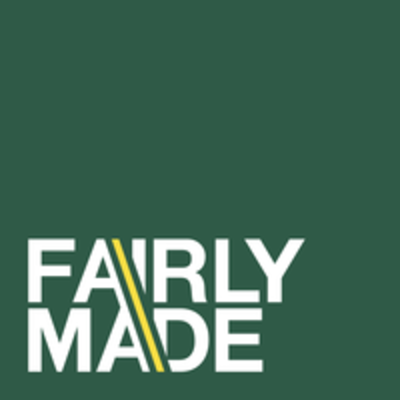 Fairly Made
SaaS / Cloud Services, Luxury, Fashion

Od 15 do 50 zaměstnanců
Nabídka
SALES - Country Manager ITALY
Plný úvazek

 

Počáteční datum:

Možnost pracovat plně z domova

Vzdělání:

Bakalářský stupeň vzdělání

zkušenosti:

> 2 roky
Who are they?
✔️FAIRLY MADE® est une start-up doublée d'une entreprise à mission dont l'objectif est d'améliorer l'impact de l'industrie textile. Lancée en 2018, cette green tech en hypercroissance a levé 5 millions d'euros auprès d'un fond à impact pour se positionner en tant que leader sur un marché en plein essor.
🌿 FAIRLY MADE® permet aux marques de mode de mesurer l'impact environnemental et social de leurs produits afin de trouver des solutions plus responsables.
La plateforme SaaS FAIRLY MADE® met notamment en lumière un score calculé sur 4 critères : la traçabilité, l'environnement, l'humain et la recyclabilité. Une vision à 360° qui permet aux marques de comprendre l'impact réel de leurs collections pour le réduire.
🏆 Plus de 150 entreprises sont déjà clientes telles que le groupe LVMH, le groupe SMPC, Galeries Lafayette, Ba&sh, Maison Kitsune, Balzac Paris, Asphalte, Aubade, Des Petits Hauts, Nature & Découvertes, Cyrillus, La Rosée, L'Oréal, Frichti, …
🚀 L'objectif ? S'imposer comme LA référence de mesure d'impact non seulement en France, mais aussi en Europe et dans le reste du monde. Avec déjà plusieurs clients internationaux, Fairly Made® a déjà commencé à ouvrir de nouveaux marchés comme l'Italie.
🏢 Leurs bureaux sont situés à Paris dans le 10ème arrondissement à La Caserne, haut lieu animé de la mode responsable ! Un environnement de travail privilégié pour les différents acteurs de cet écosystème.
✔️FAIRLY MADE® is a start-up that doubles as a mission-driven company whose goal is to improve the impact of the textile industry. Launched in 2018, this hyper-growth green tech has raised €5 million from an impact fund to position itself as a leader in a booming market.
🌿 FAIRLY MADE® enables fashion brands to measure the environmental and social impact of their products in order to find more responsible solutions.
The FAIRLY MADE® SaaS platform highlights a score calculated on 4 criteria: traceability, environment, human and recyclability. A 360° vision that allows brands to understand the real impact of their collections in order to reduce it.
🏆 More than 150 companies are already customers such as the LVMH group, the SMPC group, Galeries Lafayette, Ba&sh, Maison Kitsune, Balzac Paris, Asphalte, Aubade, Des Petits Hauts, Nature & Découvertes, Cyrillus, La Rosée, L'Oréal, Frichti, …
🚀 The objective? To establish itself as THE reference for impact measurement not only in France, but also in Europe and the rest of the world. With several international clients already, Fairly Made® has already started to open up new markets such as Italy.
🏢 Their offices are located in Paris in the 10th arrondissement in La Caserne, a lively place for responsible fashion! A privileged working environment for the different actors of this ecosystem.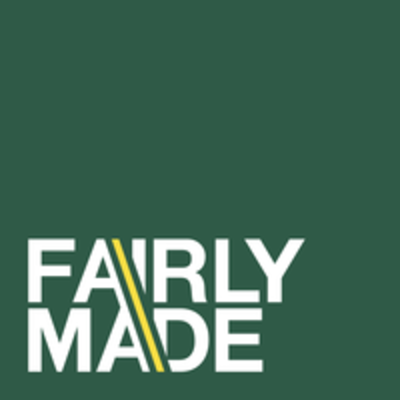 Visit the profile
Rencontrez Laure, Co-founder

Rencontrez Nicolas, Developer Senior

Rencontrez Agathe, Directrice du développement
Job description
In 2022, Fairly Made® became THE leader on the French market for traceability and impact measure for textile brands.
In record time, a number of prestigious brands have joined us: LVMH, SMCP, The Kooples, Vanessa Bruno, Tara Jarmon, ZAPA, Bompard, APC, Maison Kitsuné, Rossignol, Moncler among many others!
After raising €5 million in investment funds, the time has come for us to shift our focus abroad, notably towards Italy - the fashion capital of the world.
We have already been joined by first-class Italian brands!
Your role :
As a key member of the international expansion team at Fairly Made®, your role will be to represent, establish and develop our activities in Italy.
Your tasks:
1/ STRATEGY
Understand the Italian market :
Market analysis, Competitor analysis, Market maturity, Market needs.

Participate actively and strategically in the opening up of a new country with one of our co-founders and our Head of Sales.
2/ BUSINESS DEVELOPMENT
Network with brands to grow Fairly Made®'s presence in Italy : visit incubators, responsible fashion associations, partner networks, etc.

Prepare Sales materials (with the help of the French marketing team): playbooks, presentations in line with market needs and our product.

Management of the sales cycle from A to Z: identification of prospects, prospecting , sales meetings (discovery, platform demo meetings, closing meetings, negotiation, closing).

Administrative management for contracts

Participate in trade shows and various events

Participate in sales routines with the team in France to keep the mindset, progress of objectives, sharing of skills and blocking points.

KPI's reporting for performance analysis.
---
Nel 2022, Fairly Made® è diventata IL leader del mercato francese come piattaforma di tracciabilità e misurazione dell'impatto per i marchi tessili.
In un tempo record abbiamo convinto molti prestigiosi marchi francesi: LVMH, SMCP, The Kooples, Vanessa Bruno, Tara Jarmon, ZAPA, Bompard, APC, Maison Kitsuné, Rossignol e tanti altri!
Dopo una raccolta fondi di 5 milioni di euro, è arrivato il momento di internazionalizzarsi e soprattutto di aprirsi all'Italia, il cuore pulsante della moda.
Abbiamo già i nostri primi clienti italiani!
Il tuo ruolo:
Il tuo è un posto chiave e strategico per l'internazionalizzazione di Fairly Made®. Il tuo ruolo sarà quello di rappresentare, stabilire e sviluppare le nostre attività in Italia.
Le tue missioni?
1/ STRATEGIA
Comprendere il mercato: analisi del mercato, analisi dei concorrenti, maturità del mercato, bisogni.

Partecipazione alla strategia di apertura del Paese con una delle cofondatrici e la nostra Head of Sales.
2/BUSINESS DEVELOPMENT
Integrazione nelle reti per intensificare la presenza di Fairly Made® sul posto: incubatori, associazioni sulla moda responsabile, reti di partner, ecc.

Preparazione dei supporti di vendita (a sostegno del team Marketing France): playbook, deck di presentazione in conformità con i bisogni del mercato e con il nostro prodotto.

Gestione del ciclo di vendita dalla A a Z: identificazione dei prospect, prospezione, appuntamenti commerciali (primo contatto, demo della piattaforma, appuntamento di chiusura, negoziazione, chiusura).

Gestione amministrativa per l'elaborazione dei contratti.

Partecipazione a saloni e diversi eventi sul posto.

Partecipazione alle routine Sales con il team in Francia per mantenere il mindset, far avanzare gli obiettivi, condividere competenze e punti critici.

Reporting KPI per l'analisi della performance.
Preferred experience
Strong entrepreneurial spirit, proactive and with an appetite for growth.
You are a hunter at heart, who likes to be challenged and to exceed your objectives.
Italian speaker (native), fluent in French or English
At least 3 years experience in Sales.
Experience in the fashion industry with a network.
Experience in Saas/tech sales is preferred.
Full remote in Italy is possible with some trips in France to catch-up with the team.
---
Profilo :
Forte spirito imprenditoriale, proattività e propensione all'ownership.
Sei un/a cacciatore/cacciatrice nell'anima, ti piacciono le sfide per raggiungere e superare i tuoi obiettivi.
Italiano madrelingua, fluente in francese o in inglese.
Almeno 3 anni di esperienza nella vendita.
Esperienza nel settore della moda con una rete di contatti.
Un'esperienza di vendita in Saas/tech è preferibile.
Recruitment process
Interview with HR
Interview and Business Case with Head of Sales + Co-founders
---
Colloquio con le risorse umane
Colloquio e business case con il responsabile delle vendite e i co-fondatori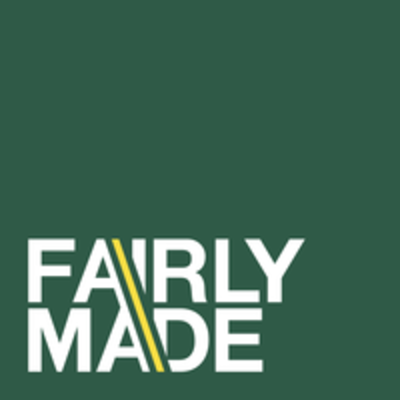 Fairly Made
Máte zájem o tuto nabídku?
Questions and answers about the offer
Další nabídky na pozici Business Development
Mohly by vás zajímat tyto nabídky práce!