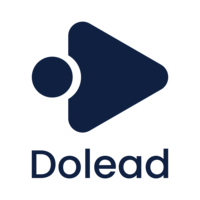 Dolead
Technical Operations Assistant (M/F)
Plný úvazek

 

Paris

Možnost pracovat částečně z domova
Společnost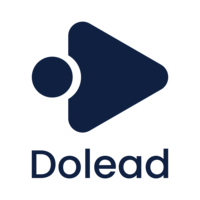 Dolead
IT / Digital, Advertising

Od 50 do 250 zaměstnanců
Nabídka
Technical Operations Assistant (M/F)
Plný úvazek

 

Paris

Možnost pracovat částečně z domova
Tato pozice byla obsazena!
Who are they?
We are a next-generation performance team of experts, specialized in scaling and growing business with quality leads. Our team comprises over 100 experts working remotely and in offices across France, the U.S., and the rest of the world.
How do we do it? Dolead works alongside existing marketing & sales teams to power their growth through running paid marketing campaigns quickly and efficiently. We integrate customer data with confidence and generate high-quality leads at a fixed cost per lead directly into any CRM.
Together, we power our client's growth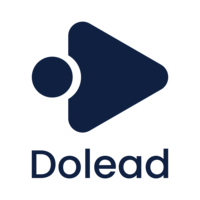 Visit the profile
Rencontrez Guillaume, CEO & Co-fondateur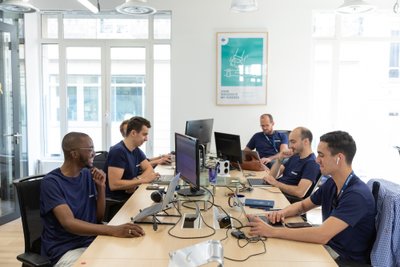 Rencontrez Arthur, CEO US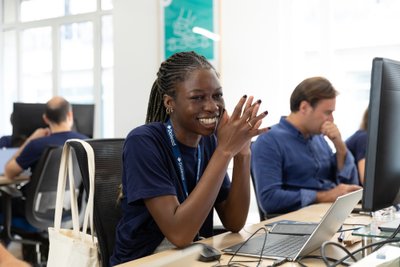 Rencontrez Valentin, Acquisition & Traffic Director
Job description
Based in: Paris 
Team: Product
Contract: Internship - 4 to 6 months
Starting date: September 2022
We are a leader in Lead generation and we power the growth of 200 clients across the Globe. We are lucky to have a team of 100+ experts, working remotely and in offices across France and the U.S.
We work alongside our client marketing and sales team to power their growth. Dolead runs paid marketing campaigns faster, integrates customer data with confidence and generates sales-ready leads at a fixed cost per lead.
As the Technical Operations Assistant, you will be responsible for the technical success of the delivery of leads from Dolead to our partners. This focused mission contains many components and is critical to Dolead's "Leads as a-Service" model.
Your missions:1/ Establish technical API connections for all new clients
 - Review API documentation for each new client and determine the best process for execution
- Coordinate between the technical team and the client to program and test the API connection. In the case of error, identify the problem and correct the API connection 
- In some cases, program and test the API connection yourself
- Work with the Technical Project Manager to time the API connection with the correct campaign launch date
2/ Monitor lead delivery, identify and fix any technical bugs
- Regularly review API connection errors to identify bugs or problems
- In the case of an identified error, investigate the problem. Coordinate with either the client or sales team to resolve the issue
3/ Respond to internal stakeholders to answer questions, and investigate technical concerns
- Claim and review technical tickets submitted by Account Managers and other team members. Investigate the issues presented, and work to resolve the problem or error
- Proactively monitor key metrics to identify any potential technical errors, resolve them and optimize lead deliverability
4/ Maintain diligent account administration
- Set up each new client in the Dolead system as well as the correct lead delivery schedule for each client
- Update correct client details and schedule as necessary (at the request of client or account managers)
Your profile:
- Master degree student in Engineering school or equivalent 
- Detail and solution oriented, you're curious and proactive  
- You love to investigate problems and learn new things  
- You have technical API experience including systems such as Zapier or Postman or you are ready to have fast self-training on that  
- You have general knowledge on Programming tools and methodology (ideally Python, Github, SQL, API connections)  
- Comfortable working across multiple systems  
- You know how to translate technical concepts for non-technical stakeholders  
- Looking for a fast-paced & international environment : ideally, you have enjoyed working in English in a previous experience
🚨 No need to check all the boxes. If you think you are the right person for this job but you have doubts, please apply and we can discuss.
What we offer:
💳 Tickets Restaurants: Swile lunchcard - 8€/day
💻 Flexible remote policy: up to 2-4 days/week
🌍 Multiculturual: +13 nationalities represented
🥳 Environment: Monthly team & company events! Strong company culture
📍 Offices: Located in the center of Paris (near Opéra) - you will enjoy our well-equipped kitchen or the various restaurants around our office (incl. the best Japanese spots in Paris)!
Dolead wants to guarantee equality and an opportunity to all candidates. Therefore, all applications received are considered regardless of racial and ethnic origin, opinions or beliefs, gender, sexual orientation, health or disability.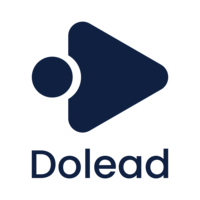 Dolead
Máte zájem o tuto nabídku?
Questions and answers about the offer
Sdílet na LinkedInu

Sdílet na Facebooku

Sdílet na Twitteru