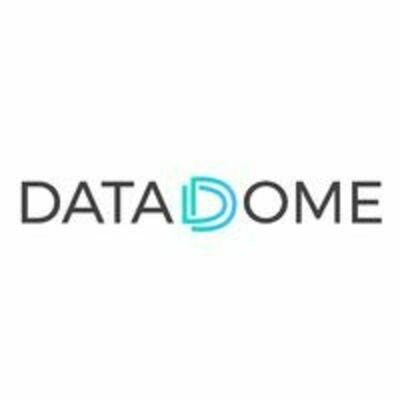 DataDome
Cyber Security - Head of Infrastructure w/m - Hybride / Full remote
Plný úvazek

 

Počáteční datum:

Možnost pracovat plně z domova

Vzdělání:

Magisterský stupeň vzdělání

zkušenosti:

> 7 let
Společnost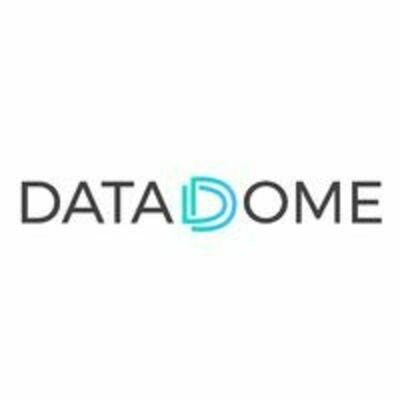 DataDome
SaaS / Cloud Services, Big Data, Kybernetická bezpečnost

Od 50 do 250 zaměstnanců
Nabídka
Cyber Security - Head of Infrastructure w/m - Hybride / Full remote
Plný úvazek

 

Počáteční datum:

Možnost pracovat plně z domova

Vzdělání:

Magisterský stupeň vzdělání

zkušenosti:

> 7 let
Who are they?
DataDome is a global cybersecurity scale-up that protects e-commerce websites against online fraud and advanced cyberattacks. Our mission is to free the web from fraudulent traffic.
We use machine learning technology to detect and block the most sophisticated "bad bots" in real time. We're proud to protect 250+ companies worldwide, including TripAdvisor, The New York Times, Foot Locker, Patreon, Carrefour, BlaBlaCar, ZocDoc, Veepee, and Reddit—just to name a few.
As a remote-friendly company, our 160+ (and counting) "BotBusters" from around the world join together—both virtually and in our offices—to protect our customers from malicious traffic. DataDome is setting the new standard in online fraud protection with our core values of team spirit, growth, passion, and customer centricity.
Job description
🦄 At DataDome, we provide state-of-the-art bot protection for mobile apps, websites, and APIs against online fraud. Our solution leverages AI and machine learning to beat sophisticated attacks in real time and scale threat protection worldwide.
We're proud to protect more than 250 clients around the globe, including TripAdvisor, The New York Times, Foot Locker, Reddit, Hermes, Peapod, Rakuten, LVMH, and many others.
Named a strong performer in the Forrester Wave: Bot Management in Q2 2022, DataDome's bot protection boasts an NPS over 70 and a 98% retention rate.
We are on a mission to free the web from fraudulent traffic, so sensitive data remains safe without compromising user privacy or the user experience. DataDome proudly employs a diverse workforce. Our "BotBusters" hail from all corners of the globe—both virtually and in our offices—to set the new standard in online fraud protection.
Want to help us win the war against bad bots? Join our team of BotBusters!
⭐ About the team:
Made up of six subteams (Dashboard, Engine, Infrastructure, Integrations, Threat Research & Security), the DataDome tech team is spread across Europe and the US. We handle over 2 000 billion events per day giving responses within 3ms (99p). We are present in more than 25 data centers around the world, deployed using Docker.
We deploy on AWS, Scaleway, Vultr, and GCP, using Docker, Ansible and Terraform, and monitor with Grafana and Prometheus. We handle an average of 8 billion requests per day and manage more than 300 TB of data per month.
When it comes to our stack, we run real-time detection layer in Java, low latency Stream Engine running on Flink in Scala, ElasticSearch for storage, Kafka for communication between layers, HAProxy for load balancing, Symfony 5 & Angular 9 for our dashboards. We use Slack, GitHub, Hangouts, & StackOverflow for Teams. While previous experience in cyber is not a must, we'll pair you with mentors who will help you bridge the gaps. As #growth is part of our DNA, we'll give you the resources and support you need to develop mastery.
Our SRE team is currently composed of 13 Cloud Architects, Backend engineers, DevOps & DevSecOps engineers and is looking for a Head of Infrastructure to help us improve, secure & scale our SaaS solution
You will be more specifically in charge of:
Design, implement and maintain a reliable, performant, scalable and secure infrastructure both on premise and cloud-based in line with the expectations of the business, driving SRE team collegial debates and decisions.
Ensure the smooth running of the SRE team on a day-to-day basis, constantly challenge the operating practices and structure of the SRE team and their interactions with other teams inside DataDome to ensure alignment with the wider business strategy
Liaise with stakeholders throughout the organisation to ensure the alignment and prioritisation of resource in line with business priorities
Periodically challenge providers, partners, new technologies and processes to select those that could benefit the business.
Oversee the recruitment process for the different SRE teams (structured around 3 expertise fields: Automation, Elasticity at Edge, and Core Systems)
Fulfil line management responsibilities for the SRE team leads across multi-functional groups, such as approving leave requests, resource planning, conducting quarterly reviews, including necessary administrative tasks to support the team growth.
Work in collaboration with the Product organization to define the Tech roadmap and align the SRE priorities with the business
Define good practice, guidelines, and internal processes within the SRE team
What's in it for you?
Flex Life: Flexible remote, hybrid or in office options, including working from our Paris office, located next to the Opera Garnier + 500€ stipend to help you set up your ideal workspace.
Generous Health Benefits: Leading healthcare providers for each EU country (e.g. Alan in France).
Professional Development: #Growth is part of our DNA, therefore we provide an annual stipend to invest in yourself.
Events & Teambuilding: Feel the #TeamSpirit both virtually & onsite, with several events & workshops planned throughout the year, including two annual offsite events, summer & winter parties, lunch & learns, & much more.
Perks: we prefer to adapt to what works best for you. Some prefer lunch on us, others prefer sports with friends, therefore we believe BotBusters should decide what works best for them.
Parent Care: Gift & care packages for parents.
PTO: Based on the country you are based from (e.g. 25 days in France).
DataDome is an equal opportunity employer, and proud to be committed to diversity and inclusion. We will consider all qualified applicants without regard to race, color, nationality, gender, gender identity or expression, sexual orientation, religion, disability or age.
Preferred experience
You're the perfect candidate if you:
Have at least 8 years of experience in SRE and/or DevOps, On-premises and Cloud Infrastructures for SaaS products.
Have a high level of business acumen and experience in aligning infrastructure to business requirements to deliver competitive advantage.
Have at least 5 years' experience of team leadership, management and/or mentoring staff in a senior management role, including work allocation, performance reviews and associated HR administrative tasks. Some of this experience should include leading multi-functional teams.
Are passionate about network, security and web infrastructures
Are able to develop, maintain and document a broad understanding of the end-to-end business processes to ensure that areas where our SaaS solution can deliver efficiency, reliability and quality improvements and deliver competitive advantage are identified and exploited..
Ability to communicate effectively with all levels of the business, especially at senior management/board level.
You have solid technical skills (ideally in the following technologies: AWS, Terraform, Ansible and ElasticSearch) and you favor teamwork.
Worked at a high scale with systems like Apache Kafka, Apache Flink or ElasticSearch.
Bonus points
You have previous experience or background in cybersecurity.
Recruitment process
What are the next steps?
Talent Acquisition Manager will contact you for a first chat
You will then meet with Gilles , our CTO
You will complete a technical case study
You will meet the team for a test review
The final step will be a one-on-one meeting with Benjamin, our CEO and co-founder
Welcome to DataDome!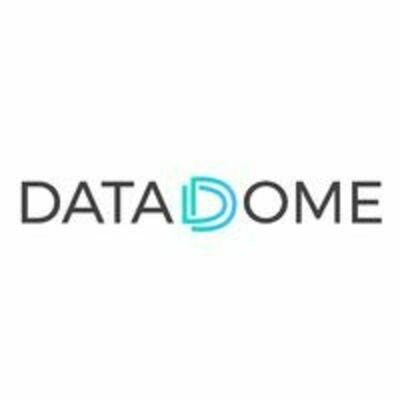 DataDome
Máte zájem o tuto nabídku?
Reagovat na nabídku
Questions and answers about the offer
Sdílet na LinkedInu

Sdílet na Facebooku

Sdílet na Twitteru