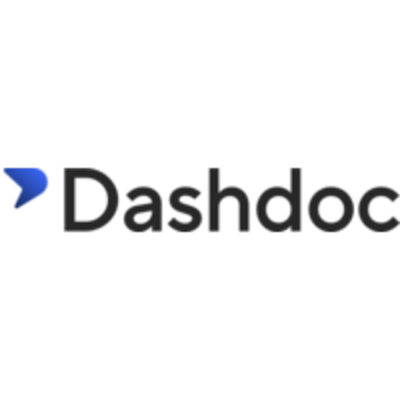 Dashdoc
Senior Product Manager
Paris…
Více
2
Možnost pracovat částečně z domova
Vzdělání:
Magisterský stupeň vzdělání
Tato pozice byla obsazena!
Who are they?
🚀 Who are we?
Dashdoc is a SaaS Transport Management System (TMS) for both carriers (companies that operate trucks) and shippers (industrial companies that ship goods).
We help companies digitalize their transport activities and share transport management on a unique platform. Think Google Drive for transports!
🔭 Our vision
The road freight transportation industry is experiencing a major shake-up with automation and driverless trucks, connectivity, and low-carbon technologies. And for too long carriers, shippers and truckers have been pushed to use complex, expensive, and poorly designed software tools that are not adapted to their needs.
That is why we started Dashdoc.
We want to change the industry by bringing technology at the service of transport professionals. We believe that transport has always been about people, and we want to accompany their digital transformation with tools that are not not only useful, but delightful to use.
⚖️ Our values : CAPS
🤝 Care : we are committed to the wellbeing of our clients, our team, and our environment
🚀 Ambition : we aim to achieve the maximum positive impact
🔥 Passion : we love what we do, and we are eager to improve
⏱️ Speed : we move fast and we waste no time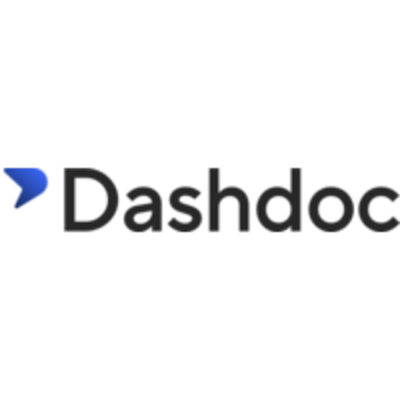 Let's go!
Rencontrez Corentin, Co-Fondateur et CTO
Job description
We are looking for a Senior Product Manager who wants to have a high impact on thousands of companies and users.
Dashdoc manages + 250k transports per month on its platform and is the Transport Management Software (TMS) used daily for every transport operation.
You will be in charge of a strategic part of the Dashdoc product to deliver a high experience on invoicing in 2023 and generally impact Dashdoc's growth.
At Dashdoc, we work with the Shape Up methodology and Impact teams. Every impact team is made of a Product Manager, engineers and design support.
Our users
Dispatchers : mainly in the office, they interact with customers, enter orders, assign them to different drivers (or charter them), and manage daily issues to ensure high service rate.

Billers : at the office, they are in charge of controlling the transports documents and invoice their customers every month.

Drivers: constantly in their trucks, they interact with the operator by phone and via Dashdoc, carry out the missions entrusted to them, and provide the necessary information and justifications for invoicing.

Dispatching manager / Executives : they want to ensure the profitability of their businesses.
Your mission
Make Dashdoc's customers love our product by providing fast invoicing and pre-billing services, and by ensuring that their business activities are profitable. You'll take care of a strategic part of the Dashdoc product to achieve this goal.
Place customer perceived value at the center of your strategy to prioritize collaboration and adoption.
As a product Manager at Dashdoc, you will :
Lead the product roadmap for a team of engineers, on a strategic scope for Dashdoc. Make companies with less than 200 trucks rate the Dashdoc invoicing product better than 90/100 by end 2023

Discover priority problems, find solutions with the help of design and lead engineer and deliver it in the product in coordination with sales and ops so all users can get value from it

Launch transport management disruptions, resulting in an increase in user engagement, incremental sales with shippers / carriers,

Deliver new features and optimizations to improve customer adoption and satisfaction with Dashdoc
It's for you if
You're ambitious and not afraid to tackle challenging problematics

You want to grow in an international environment

You're eager to have a high impact on a global industry, changing the way everyone works
Preferred experience
Strategic thinking / visioning : Able to see and communicate big picture in an inspiring way. You determine opportunities and threats through comprehensive analysis of current and future trends.

Proactive : You act without being told what to do. You bring new ideas to the company

Intelligence : You learn quickly. You demonstrate ability to quickly and proficiently understand and absorb new information

Efficiency : You're able to produce a significant output with minimal wasted effort

Curiosity : You work with peers and clients to understand problems in-depth to get a real market understanding and expertise

Communication : You speak and write clearly, articulately without being overly verbose or talkative. Maintains this standard in all form of written communication.

Analytical : You're able to structure and process qualitative and quantitative data and draw insightful conclusion from it.

High standards : You expect personal performance and team performance to be nothing short of the best.

Listening skills. You let others speak and seek to understand their view point

Languages : You have a perfect written and oral expression in English and French
Recruitment process
Screening interview

Second interview

Technical test

Technical test restitution

Teammeeting

Reference check

Final interview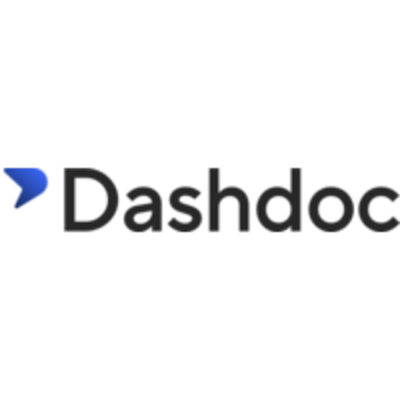 Dashdoc
Máte zájem o tuto nabídku?
Questions and answers about the job