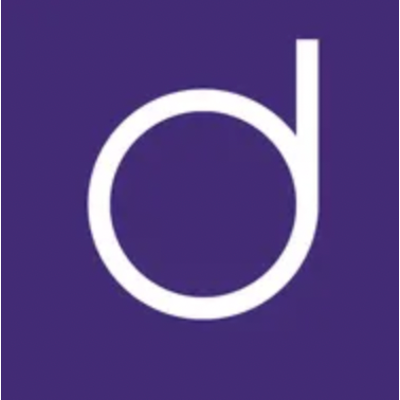 D-EDGE Hospitality Solutions
Administrateur des ventes (M/F/NB)
Možnost pracovat částečně z domova
Tato pozice byla obsazena!
Who are they?
⚡ WHO WE ARE:
Have you ever booked a hotel online? Then you've probably used D-EDGE without knowing it.
Mission 🚀: Every day, we help more than 18,000 hotels worldwide to develop their online visibility and sales through leading-edge cloud-based e-commerce solutions.
As a subsidiary of the Accor group, D-EDGE simplifies the life of independent hotels and hotel chains alike.
Figures 📊 : D-EDGE Is the European No1 and World No3 hotel distribution technology provider in hospitality. With a team of more than 500 experts located in over 20 countries, D-EDGE provides localized support, services, and tools. With its global network of 500+ partners, D-EDGE's ever-expanding ecosystem is a positive place to do business and grow.
Values😍: 
At D-EDGE we are driven by these 4 key values:
We care about people #PEOPLE FIRST
We dare to share #OPEN COMMUNICATION
We embrace change #ADAPTABILITY
We go the extra mile #GO BEYOND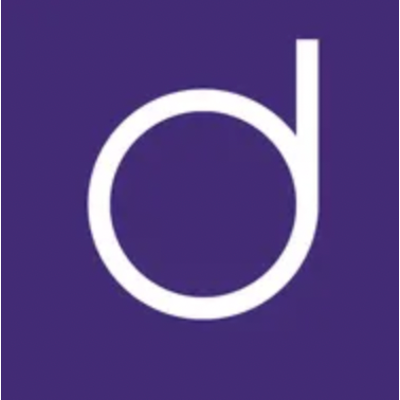 Discover D-EDGE Hospitality Solutions
Let's go!
Rencontrez Pascal, VP Engineering
Job description
🧑‍🤝‍🧑ABOUT THE TEAM:
You will be joining the Contract & Invoicing team, composed of 08 people, will be reporting to Haiyang YANG, VP Control & System. 
The main objective of the Contract & Invoicing team is to take care of the complete Financial operations related to Contracts and Invoices:
 - from managing Client Contract to validating and configuring Clients Contract for the purpose of billing preparation
- from controlling invoice configuration et issuing all kinds of invoices to integrating any new revenue model and new products into billing process
- from coordinating to handling all client requests post invoicing within the financial spectrum (contract, invoice, payment, accounting etc) including the processing of credit notes.
💻 YOUR SCOPE:
The Client Contract Manager EMEA is mainly involved with the first stage of Contracting, prior to the billing process hence is responsible for carrying out the various tasks related to European Client Contracts.
The main mission of the Client Contract Manager EMEA is to ensure the complete administration of Client Contracts Europe. From the reception of signed contracts to the termination of contracts, he/she manages the validation, creation, modification and closure of the client contracts to be invoiced while respecting the dedicated internal and external control procedures.
The other important mission is to manage the centralization of the group's Client Contracts Templates in close collaboration with the internal or external teams. This includes assisting in the creation of different versions of documents, updating the information on the internal platform, as well as communicating the Templates to the requesting departments.
This cross-functional position requires liaison with all internal teams: Sales/Account Manager, Onboarding, Client Support, Billing, Web studio, CRM, Management, and the various offices and subsidiaries of the group.
🎯 WHAT YOU'LL BE DOING:
Management and administration of European Client Contracts

Receive Client Contracts via Client Opportunities generated in Salesforce CRM

Control the content of the contract and ensure compliance with the mandatory clauses

Create and configure, or modify the Client Contract in the billing bases to prepare the Client billing.

Receive letters of termination of Client Contracts, register them in CRM and initialize the Offboarding procedure following the dedicated procedures.

Respond to various requests related to the administration of Client Contracts, such as Identifying Client contracts, Clarifying contract content, Assisting in the management of disputes and litigation, Assisting in ad hoc reporting and analysis

Define, implement, ensure and develop the operation of procedures related to Client Contracts.

Centralize the management of Client Contract Templates:

Assist in the development and updating of the Client Contract Templates by working with the Product, Legal, Webstudio, CRM and Management teams.

Communicate new versions of templates to internal teams

Identify and analyze risks and areas for improvement and make proposals to improve processes related to the Client Contracts

Participate in all internal projects related to Contracts & Invoices (simplification, dematerialization, electronic signature, migration)

At the request of management, the Client Contracts Manager EMEA may be required to participate in various projects and programs related to Client Contracts, to monitor the evolution of the content of Client Contracts and their formatting.
Preferred experience
⭐WHAT YOU'VE GOT:
The job has been tailored for you if: 🦄

Rigor is the mandatory quality to transmit reliable information

A sense of service and team spirit are essential for this cross-functional position.

Proficiency in professional English and French is mandatory to collaborate with all departments

Knowledge and experience of digital business (and or) in hospitality, such as B2B business model, is appreciated

The mastery of a CRM (Salesforce or others) or an invoicing tool (CRM, ERP…) is a significant asset

Writing skills in Word are important to successfully manage Templates as well as assisting in the development of the content of Client Contracts.

Be organized and have a sense of priority

The icing on the cake: 🍰

Initial experience or knowledge in managing client contracts and or follow-up of client invoices is desirable

The spirit of being proactive and taking initiative will help the candidate to evolve rapidly
💜 WHY YOU'LL LOVE US:
Attractive salary according to your profile

D-Edge is Remote Friendly: 2 days in the office

Remote allowance: 2,60€ / day within the limit of three days per week

Meal Allowance (9,48 euros/day paid at 60 %)

Accor Employee Card: Discount on hotel bookings

Incentives plans, bonuses, and wage savings

CSE: Sports and cultural activities, gift cards, and various discounts

Vendredi: Access a network of certified nonprofits to get involved in

Career development: we want you to progress and be free to choose which direction you want to grow. There are also opportunities for internal moves.

D-Convention 🎉: This is THE event that D-EDGERS are looking forward to

D-Summer Party 🍸: Annual meeting to spend a fun and friendly moment with all D-EDGERS
Recruitment process
🤝 RECRUITMENT PROCESS:
1. Telephone interview with Talent Acquisition Manager
Let's get to know each other (~30 or 45 minutes)
2. First interview with the VP Systems & controls
You will talk about : your background and motivations, position and it's context, our business and ambitions. (~60 minutes)
4. Second interview with the team members
They will evaluate your alignment with our core values and they will challenge your technical skills (~60 minutes)
… and welcome to D-EDGE :)!
Please be aware that we will be asking for work references.
D-EDGE is an equal opportunity employer. We do not discriminate based on: race, councilor, ety, ancestry, national origin, religion, sex, gender, gender identity, gender expression, sexual orientation, age, handicap, veteran status, genetic information, marital status, or any legally protected status.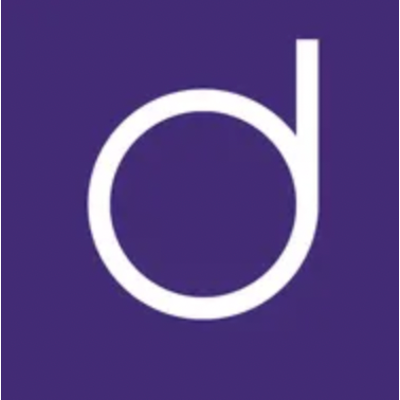 D-EDGE Hospitality Solutions
Máte zájem o tuto nabídku?
Questions and answers about the job