Společnost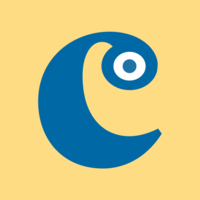 Cafeyn
Mobile Apps, Média, Tisk

Od 50 do 250 zaměstnanců
Who are they?
Since 2006, Cafeyn's group has developed in a fast paced environment, acting in a market that is in constant evolution.
Our ambition is to become the go-to platform to access information. Within the press sector and its digital transformation, our objective is to become a European champion of information streaming by 2025.
We've strengthened our international presence thanks to the acquisition of Milibris & Blendle. With, for now, 180 Cafeyners and 6 countries, we are ready to create an information haven to empower people. We feel they deserve a press service that allows them to focus on quality information wherever they are. We believe that quality information deserves the best reading conditions. That's why our products are designed to generate optimal comfort, maximize the ability to focus and improve the well-being of our readers.
We have the trust of international key distributors such as Bouygues, Canal +, O2, Three…
Cafeyn in numbers?
2000 press titles in our catalogue
500 partners in publishing
5 countries and 4 spoken languages
4.6/5 on both App & Play Store
At Cafeyn we embody 5 values everyday: Excellence, Kindness, Ambition, Honesty & Innovation!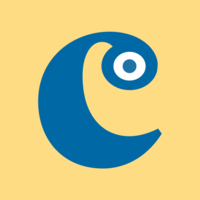 Visit the profile
Rencontrez Juliette, Business Developer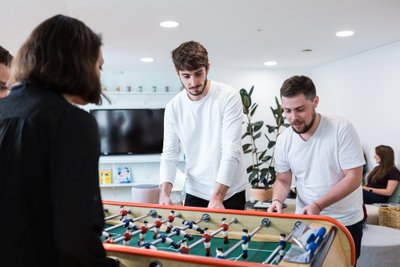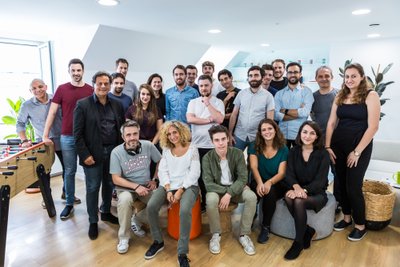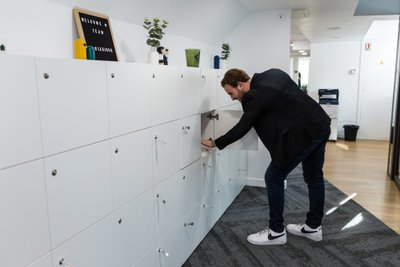 Job description
We - Cafeyn Group
With more than 15 years of existence, Cafeyn Group is a multi-brand company composed of Cafeyn, Blendle, miLibris and Kidjo. Based in France, The Netherlands, UK, Canada and Morocco and almost 200 employees, we propose an innovative media experience through different products.
We want to achieve strong business performance across the Cafeyn Group through organic growth, diversified revenue streams and sustainable profitability. New opportunities are continuously sought by investment both within and outside of the business.
We deliver high-value, high-focus and forward-thinking, premium infotainment (information & entertainment content) services to our partners and customers, with personalised and relevant content to entertain and educate our audience, broadening their perspective and making them more knowledgeable.

Your responsibilities

We are looking for an experienced CRM Manager that can lead our CRM-team. In this role you will translate the corporate Marketing strategy into a CRM strategy. You will manage a team of two with a Senior and a Junior CRM Manager and together with them you build and improve campaigns, report on KPI's and make plans for future projects.
Every week you report on the KPI's of your team. The decisions you make are always based on data and your focus is on optimisation and personalisations of campaigns, while working towards a healthy growth of our user base.
You have regular 1:1's and team meetings with the CRM managers, guiding them in their growth and advising them on the execution of campaigns. Together you will decide on priorities for the CRM team and look for ways to work as a team in the most effective way.
You report to Head of CRM & Edito and together with her you work on the growth of CRM and the personal development of the team.


Your mission:

You translate the company strategy into a CRM strategy.

You turn strategy into actions by briefing the CRM team of the campaigns that need to be launched.

You will focus on coördinating global marketing campaigns for all our marketing channels, such as email, social and push notifications.
You keep a close eye on the KPI's and make it your responsibility to guide the team to new heights.

You will manage the CRM managers so that they'll smoothly deliver on campaigns and develop themselves in the process.

You are responsible for CRM related projects and coordinate them together with the team.

You analyze customer data and generate customer insights and you translate it into successful customer programs / email flows.

You are the driver of personalisation in the CRM and the company

You will manage stakeholders and are able to have strategic conversations with senior internal stakeholders.
Who are we looking for?
You have experience in leading a team

You have 5+ years of experience in building and coördinating CRM marketing campaigns

You have an impeccable eye for detail

You have a ruthless attitude towards prioritizing and planning

You have strong analytical skills and know your way around complex data structures

You are a team player and know how to get the best out of the people you manage

You are fluent in English and preferably based in or around Utrecht.
What we will offer you:
A competitive salary.

A great office space in Utrecht and regular business trips to our offices in Paris and London.

Freedom to work from home a couple of days a week.

Unlimited vacation days.

A personal development plan including training on request.

A laptop that fits your job needs.

An ambitious team that wants to conquer the future of journalism
You don't have to match all the requirements, if you feel this offer could be a great opportunity for you, reach out anyways! We hire based on talent and we promote inclusivity inside Cafeyn and strongly believe that our culture is strongest when it is the most diverse.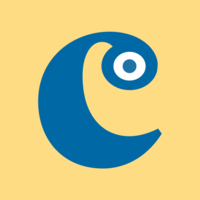 Cafeyn
Máte zájem o tuto nabídku?
Reagovat na nabídku
Questions and answers about the offer
Sdílet na LinkedInu

Sdílet na Facebooku

Sdílet na Twitteru