Společnost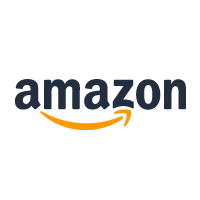 Amazon E-commerce
E-commerce

> 2000 zaměstnanců
Nabídka
Program Manager, Live Sports
Tato pozice byla obsazena!
Who are they?
Amazon est l'entreprise la plus orientée client au monde et est guidée par quatre principes :
l'obsession client plutôt que l'attention portée à la concurrence,
la passion pour l'invention,
l'engagement en faveur de l'excellence opérationnelle,
la réflexion à long terme.
Les commentaires en ligne, la commande en 1 clic, les recommandations personnalisées, les programmes Amazon Prime et « Expédié par Amazon », AWS, Kindle Direct Publishing, Kindle, les tablettes Fire, Fire TV, Amazon Echo et Alexa comptent parmi les produits et services initiés par Amazon.
Leurs collaborateurs sont animés et motivés par l'innovation dans les nouvelles technologies, la création de nouveaux produits et par le fait d'offrir aux clients des services qui leur facilitent la vie.
Ils sont ouverts à faire les choses différemment, à prendre des décisions rapidement et ils n'ont pas peur de l'échec. En résumé, Amazon a l'assise d'une grande entreprise et l'état d'esprit d'une "start-up"!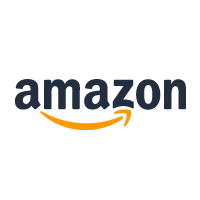 Visit the profile
Découvrez la culture d'entreprise chez Amazon.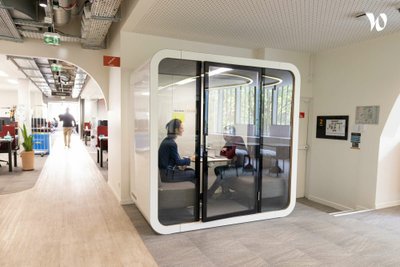 Rencontrez Kenza, Recruiter Stagiaires et jeunes diplomés
Rencontrez Maxime, Brand Specialist
Job description
Job summary
Come build the future of entertainment with us. Are you interested in shaping the future of live sports? Do you want to define the next generation of how and what Amazon customers and sports fans are watching?
Prime Video is a premium streaming service that offers customers a vast collection of TV shows and movies - all with the ease of finding what they love to watch in one place. We offer customers thousands of popular movies and TV shows from Originals and Exclusive content to exciting live sports events such as Roland-Garros, Ligue 1 Uber Eats and Ligue 2 BKT. We also offer our members the opportunity to subscribe to add-on channels which they can cancel anytime and to rent or buy new release movies and TV box sets on the Prime Video Store. Prime Video is a fast-paced, growth business - available in over 240 countries and territories worldwide. The team works in a dynamic environment where innovating on behalf of our customers is at the heart of everything we do.
Amazon Prime Video acquired exclusive rights of Roland-Garros' night sessions, and more than 600 matches of Ligue 1 Uber Eats and Ligue 2 BKT per season for three seasons. Our live sports coverage started in 2021. Amazon is seeking an account executive to support our rapidly growing and evolving live sports video business. Amazon Prime Video is changing the way people watch movies and TV shows. Our mission is to build the widest selection of digital video content and make it trivially easy for customers to enjoy wherever and whenever they want.
As a Live Sports Program Manager for Prime Video in France, you will monitor our customers' experience, partner and collaborate with key business leaders to develop innovative ideas that will improve our customers' journey and reduce friction. You will also support the FR Sports business lead in growing our partnerships with leagues, federations and other media, and build reports to assess performance and take corrective actions.

Key job responsibilities
• Develop and track customer success metrics and provide reporting on a regular cadence
• Identify our viewers needs and gaps, from their subscription journey to their viewing experience of all matches
• Provide recommendation on digital service, innovative offers and shoulder content programming for live sports viewers
• Support the FR business lead on distribution, licensing and production contracts, invoicing, reporting and execution
This role will be based in Amazon FR's headquarters in Clichy.
Preferred experience
• Demonstrated skills in managing complex processes with multiple business owners and making tradeoffs against business priorities.
• Excellent organizational and data analysis skills.
• Demonstrated ability to work with global technology and business teams.
• Fluent in French and English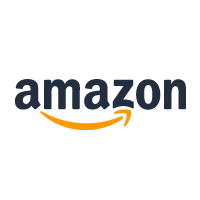 Amazon E-commerce
Máte zájem o tuto nabídku?
Questions and answers about the offer
Sdílet na LinkedInu

Sdílet na Facebooku

Sdílet na Twitteru