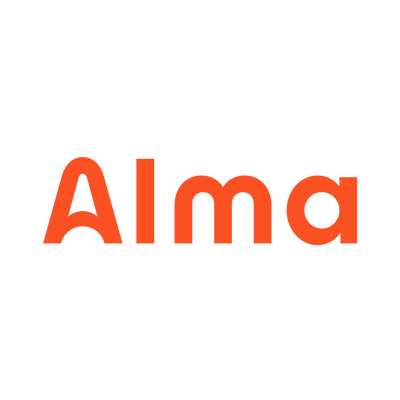 Alma
Growth Manager | Activation
Plný úvazek

 

Vzdělání:

Neuvedeno

zkušenosti:

> 3 roky
Společnost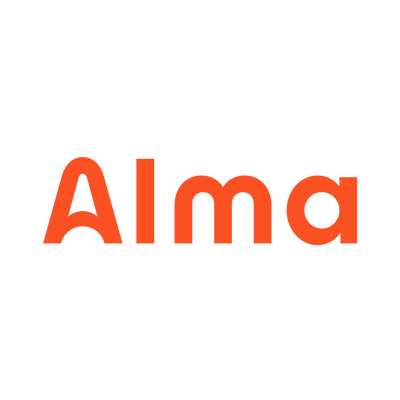 Alma
FinTech/InsurTech

Od 250 do 2000 zaměstnanců
Nabídka
Growth Manager | Activation
Plný úvazek

 

Vzdělání:

Neuvedeno

zkušenosti:

> 3 roky
Tato pozice byla obsazena!
Who are they?
At Alma, we are convinced that trade must be well balanced to be sustainable. Because finance has a key role in business, our mission is to put it back in its rightful place : at the service of merchants and consumers !
That's why we create financial products that empower merchants to sell more, and help consumers purchase better products while never encouraging them to get over-indebted.
Our tech solutions are accessible to all, easy to implement, and that eliminate purchase friction.
For merchants, our instalment and deferred payment solutions are excellent ways of increasing customers' loyalty and satisfaction, as well as generating up to 20% extra sales revenues without any risk. and they generate an incomparable level of satisfaction with 64 Net Promoter Score.
For consumers, the purchase experience is enhanced (4.7/5 on Trustpilot) and Alma helps them handle their budget easily. They pay later, Alma pays the merchants right away.
We are the leader in France, on track to win the European market on the (very) powerful Buy Now Pay Later (BNPL) industry, as we're now processing payments in 10 European countries. Over the past 5 years, more than 11 000 merchants have chosen Alma to be their innovative BNPL solution, and we have served over 2.7 million consumers.
The team has grown from 2 to 350+ people, we raised a €210M series C early 2022 to help us accelerate further and Alma is already part of the Next40 ranking of the most promising French technology companies. And that's only the beginning.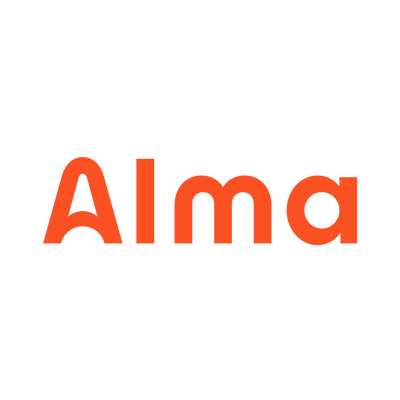 Visit the profile
Rencontrez François, Head of operations

Rencontrez Benoit, Responsable Marketing
Job description
The growth at Alma is exponential: in France and abroad. We onboarded more than 11000 merchants in France in 4 years and we aim to do the same Europe-wide. Prospects' activation is a crucial step, this job is the opportunity to play an important role in doubling Alma's business and to act as a key partner of the sales and the customer success teams.
Your role: increase the activation rate of both sales-owned leads and self-onboarded merchants.
As the growth manager focused on activation, you lead cross-functional projects through all the revenue teams to increase the number of merchants who use Alma. Your performance is directly connected to our north star metric: the TPV (total processing value).
You work on both of our business streams:
"Sales owned" for companies that generate more than a few M€ in revenue
"Self onboarding" for smaller companies
For the sales-owned stream, you help the salespeople close more deals by supporting them all the prospects' journeys long. In order to sky-rocket this, you build highly performant nurturing and automated workflows. You also give insights and inputs to the content & design team to make sure that every piece of content sales need is available and leveraged on time.
You work closely with the growth manager acquisition and the sales team on lead scoring. Your role here is to deliver an efficient way to predict TPV based on signals you spotted.
For self-onboarded merchants, you support the customer success specialist team to reduce the drop between the merchant's registration and its first sale. In order to do that, you have to find "product-less" tactics to improve every step of the merchant's journey.
In both cases, you lead the marketing part of the Customer Success Onboarding process by defining and executing the merchant's welcome pack both for online and offline merchants. You also are responsible for the tracking of your main KPIs.
Your key responsibilities
You are the go-to person on activation topics.
You structure and optimize marketing automation and nurturing workflows for sales-owned and self-onboarded merchants.
You are the CS and sales' sparring partner on all post-acquisition funnel aspects.
You are the owner of your own KPIs.
You are a key contributor to sales and CS's main KPIs.
You improve, adapt, and update all the marketing tactics to reach our objectives.
You delight our merchants by crafting an amazing welcome experience that leads to a faster ramp-up and an increased share of checkout for Alma.
Profile
The soft skills you need to have:
You're organized and rigorous: you like structure and organization. You don't let any ball drop, no matter how many there are.
You're systematic: perfection is about repetition and you build and respect checklists as an airline pilot would do.
You love managing projects: you like planning and coordinating different teams to reach common objectives.
You're open-minded: you are going to work with different cultures, in different countries.
You're creative: growth is not about "hacking", it's about creativity. The less orthodox you are to solve a problem, the better it is.
You're pragmatic: from prioritization to custom VS on the shelf solution, you know when something is relevant or not.
You're persevering: you don't give up easily. You keep your objective in mind and you can find new solutions to bounce back when needed.
The background we are looking for:
You have a Master's degree
You already managed projects with several stakeholders
You already worked in a fast pace environment
You have a significant experience in growth (>2 years)
You can work in an English first environment
If you want to join a hyper-growth company and bring your own touch at an immense scale, your place is among us!
Recruitment process
Some steps of the hiring process will be in English.
A call with the People team
A call with Benoît, Head of Marketing
A full remote exercise + debriefing with Benoît and Paul-François (growth manager)
An interview with Jonathan, Chief Revenue Office
A team fit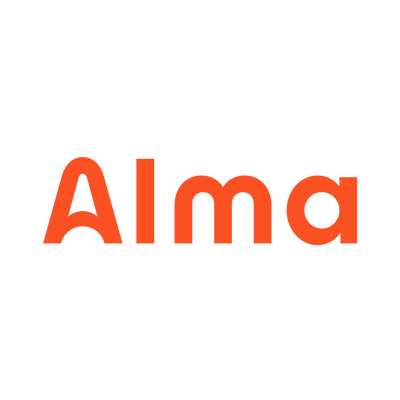 Alma
Máte zájem o tuto nabídku?
Questions and answers about the offer