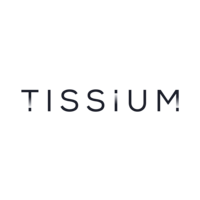 Tissium
Innovation & Strategy Manager
Vzdelanie:
Magisterský stupeň vzdelania
Táto pozícia bola obsadená!
Who are they?
Founded in 2013, Tissium is a fast-moving medical device company dedicated to developing innovative tissue reconstruction solutions.
The company leverages its technology platforms to develop new innovative solutions in surgery for a positive impact on patients' lives. The company is headquartered in Paris, with a production facility in Roncq (near Lille) and an office in Boston.
Tissium's technology is based on research and intellectual property from the laboratories of Professor Robert Langer (MIT) and Professor Jeffrey M. Karp (Brigham and Women's Hospital), who co-founded the company.
Tissium is developing surgical polymers for tissue repair during surgical procedures based on its proprietary, elastomeric, biodegradable, biocompatible polymers for in situ wound closure, in the presence of blood during surgery and tissue reconstruction.
The company's strategy is to develop a platform of innovations in the field of tissue reconstruction based on surgical polymers. These innovative devices, inspired by nature, will allow for less invasive surgery for the patient in areas such as Cardiovascular, Peripheral Nerve, Hernia and Digestive Surgery.
Tissium's mission is to bring a new era of body repair.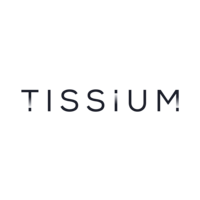 Let's go!
Rencontrez Miguel, Head of New Concepts Sealant & Adhesives
Job description
We are actively looking to recruit an Innovation & Strategy Manager to be part of TISSIUM's Innovation Hub team. This person will play an active role in the analysis of clinical and business needs to prioritize novel applications for our biomorphic polymer. We are looking for a manager who brings enthusiasm, intellectual curiosity, critical thinking, and a desire to innovate.
This person will support the team by finding the intersection between clinical and business needs and communicating strategic insights around these needs.
Duties & Responsibilities
Lead work to determine strategic fit of TISSIUM technology in specific clinical areas, as defined with the Director of Innovation & Strategy.

Conduct thorough investigation of clinical needs, including (patho)physiology, treatment pathway, complications, and existing solutions.

Gather and analyze customer inputs and translate them into product requirements, positioning, and value propositions (via market research activities, analysis, and on-going communication with key external customers).

Develop full market analyses for prioritization of targeted indications, including market sizing, customer segmentation and targeting, competitive analysis, product positioning, and analysis of potential downstream risks.

Perform bibliographic reviews to understand/validate clinical need, market sizing, value and integrate those inputs to create effective project prioritization and business planning.

Identification of, and interviews with, relevant customers (e.g. clinicians).

Define the scope of the projects and respective planning, in collaboration with the Director of Innovation and Strategy.

Present clinical need analyses, prioritization, and business implications to the Project Team and Management.
Job Environment / Interactions
Work closely with the New Concepts and Product Development teams to understand TISSIUM product specifics and collaborate on new project initiatives from conception through early phases of development.

Effectively interface with Innovation and Development teams, as well as identify and interact with key external advisors and clinicians to facilitate success of programs.
Preferred experience
Qualifications & Skills
Bachelor's Degree with at least 3 years of professional experience (Consulting, Strategy/Marketing background or Engineer with relevant experience (e.g. consulting or proven professional experience).

Strong understanding of healthcare industry and systems.

Strong business development, project management, time management, and organizational skills.

Ability to distill multiple pieces of qualitative and quantitative information into meaningful storylines, conclusions, and recommendations.

Action oriented with a take ownership attitude.

Excellent communication skills and English proficiency (both written and oral).
Job Competencies & Personal Attributes
Proactive and problem-solver.

Curious and creative in approaching technical challenges.

Organized, rigorous.

Able to work on multiple projects, detail oriented and critical.

Works effectively in a multidisciplinary team.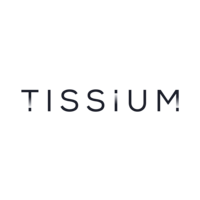 Tissium
Máte záujem o túto ponuku?
Questions and answers about the job