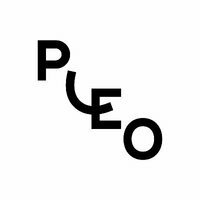 Pleo
Mid Market Account Executive - Denmark
Zmluva na dobu neurčitú

 

Možnosť pracovať iba na diaľku
Spoločnosť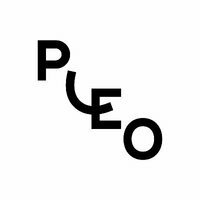 Pleo
SaaS / Cloudové služby, Financie

Od 250 do 2000 zamestnancov
Pracovná ponuka
Mid Market Account Executive - Denmark
Zmluva na dobu neurčitú

 

Možnosť pracovať iba na diaľku
Táto pozícia bola obsadená!
Who are they?
Pleo is a business expenses solution that empowers employees to buy the things they need for work, all while keeping a company's finance team in control of spending.
Through fintech we've seen a way to impact how people work; we think company spending should be delegated to all employees and teams, that it should be as automated as possible, and that it should drive a culture of responsible spending.
20,000+ companies and 150K+ users across Europe are already trusting Pleo.
Job description
Manuel indtastning af data er kedeligt. Og betaling ud af egen lomme er decideret ufedt. Arbejdspladser skal vise mere tillid overfor medarbejdere, være mere progressive og – tør vi sige det – sjovere!
Pleo leder efter stærke salgsprofiler til det danske salgsteam på hovedkontoret i hjertet af København. I korte træk, skal vi bruge flere folk til at sprede ordet om Pleo til danske arbejdspladser – og få dem til at bruge vores produkt.
Hvad går det ud på?
Dit primære fokus er, at sælge Pleo på det danske marked, hvor "point of contact" er de kommende administratorer i Pleo; Feks. Økonomidirektører, administrerende direktører, driftsledere og alle andre, der har noget at skulle have sagt, når det kommer til virksomhedens eller arbejdspladsens udgiftshåndtering.
Som Account Executive er du ansvarlig for hele salgs-processe: prosp ektere, opbygge og vedligeholde pipeline (primært via outbound aktiviteter), afholde kundemøder/demoer, lukke deals (ramme target 🎯) samt overlevere kunden til vores Customer Experience Team.
Rollen kræver et højt energiniveau kombineret med et analytisk og empatisk mindset.
Din profil ser nogenlunde sådan ud:
Du taler både flydende dansk og engelsk (Pleo er en international virksomhed med engelsk som virksomhedssprog).

Du har erfaring med outbound-, B2B- og rigtig gerne SaaS-salg (Minimum 1 år med dokumenterede resultater).

Du har (masser af) ambitioner og en stærk indre motivation kombineret med et positivt mindset.

Som profil er du mere en "hunter" end en "farmer".

Vinderattitude – bevidsthed om at der findes både gode og dårlige dage, samt evnen til at klare sig gennem begge.

Du har stærke kommunikationsevner.

Du har gode "people skills": God til at lytte, empatisk, naturligt nysgerrig og interesseret i andre mennesker.
Dine kollegaer siger, at du …
Er nem at arbejde sammen med.

Ser muligheder, hvor andre ser begrænsninger.

Er en holdspiller – vi har ikke plads til rundsave på albuerne eller store egoer.

Er god til at vidensdele og søger feedback.

Er en person, man har lyst til at drikke en kop kaffe med.
Dine fordele:
Dit eget Pleo-kort (slut med private udlæg)

Fleksibilitet: mulighed for at arbejde hjemmefra og en sund work-life-balance

Fantastiske karrieremuligheder både i Danmark og internationalt i en hurtigt voksende tech-virksomhed

Attraktiv lønpakke bestående af grundløn + bonus uden loft

Sundhedssikring

Årlig "Team Camp" et sted i verden for hele virksomheden – sidst gik turen til Spanien.

25 dages ferie

Frokostordning
Derudover får du mulighed for at …
Arbejde fra et fantastisk hovedkontor med godt arbejdsmiljø (kaffe i barista-kvalitet, fredagsbar, hyggelige loungeområder, rooftop-terrasse og meget mere).

Deltage i massevis af sjove og anderledes fællesskaber i virksomheden (for eksempel alkohol-smagning, vores Pleo-band, ugentligt workouts, crash-kurser i kodning og meget mere af den slags).

Drage fordel af vores Entusiasme og opbakning omkring MeetUps, events, osv. – vi støtter op (sted, mad, etc.)
At Pleo, we use English for all our internal communication to keep everyone on the same page; please submit your application in English unless otherwise stated above.
We're on a mission to make everyone feel valued at work. That's only achievable if our team reflects the diversity of the world around us - and that starts with you, hitting apply, even if you are worried you might not tick all the boxes! We embrace and encourage people from all backgrounds to apply - regardless of race/ethnicity, colour, religion, nationality, gender, sex, sexual orientation, age, marital status, disability, neurodiversity, socio-economic status, culture or beliefs.
Not everyone interviews the same: if you have accessibility needs that you would like us to know about, send an email to our Inclusion team at belonging@pleo.io and we'll make sure to design an interview format that works for you.
Why work here?
Working at Pleo means you're working on something very exciting: the future of work. Through fintech we've seen a way to impact how people work; we think company spending should be delegated to all employees and teams, that it should be as automated as possible, and that it should drive a culture of responsible spending. Based on some pretty amazing Series C-round investment in 2021 we think we're onto something big.
So, in a nutshell, that's Pleo. Today we are a 500+ team, from over 54 nations, sitting in our Copenhagen HQ, London, Stockholm, Berlin, Madrid, Montreal, or Lisbon offices – and quite a few full-time remotes in 22 other countries! Being HQ'd out of Copenhagen means we're inspired by sensible things like a good work-life balance. If you don't work in the office with us we'll help you get up the best remote setup possible, and will fly you in for our amazing team camps ✈️
Things to look up about us
Sometimes, we win awards 🤩 🏆If you want to know how we hire company-wide, there's a post on our blog.Or have a sneak peek into what happens when get together for Pleo Team Camp on our YouTube 👈🏾Check out what we think about the realities of working remotely on our blog.No one says it quite like our customers. Hear what they have to say this week on Trustpilot.Also, check out Glassdoor if you'd like to hear about us from other people.
PS. we treat all candidates equally: If you are interested please apply through our application system - any correspondence should come from there! Our lovely support isn't able to pass on any calls/ emails our way - and this makes sure that the candidate experience is smooth and fair to everyone 🙂
When you submit the application the personal data in your application will be collected by Pleo as a data controller. Your personal data will be processed for the purposes of managing Pleo's recruitment related activities which includes setting up and conducting interviews and tests for applicants, assess and review such candidates and similar activities needed in the recruitment and hiring process. Your personal data will be shared with Greenhouse Software, Inc., a cloud services provider engaged by Pleo to help manage its recruitment and hiring process. For more information about how Pleo processes personal data and information about your rights etc, please see Pleo's Privacy Policy (link to: https://pleo.io/legal-terms/latest/privacy-policy/pleo-privacy-policy-en.pdf).
By submitting your application, you consent to Pleo processing your personal data for recruitment purposes and to store such personal data for up to 24 months, unless we receive a request of erasure of the data from you, in case Pleo would like to contact you regarding future job openings.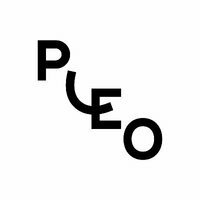 Pleo
Máte záujem o túto ponuku?
Questions and answers about the offer
Zdieľať na LinkedIn

Zdieľať na Facebooku

Zdieľať na Twitteri