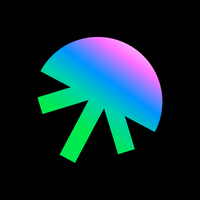 Jellysmack
Senior Data Analyst for the COO & CEO (F/M/X) - CDI
Zmluva na dobu neurčitú

 

Možnosť pracovať iba na diaľku

> 4 roky
Spoločnosť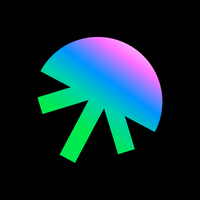 Jellysmack
Médiá, Televízna a filmová produkcia

Od 250 do 2000 zamestnancov
Pracovná ponuka
Senior Data Analyst for the COO & CEO (F/M/X) - CDI
Zmluva na dobu neurčitú

 

Možnosť pracovať iba na diaľku

> 4 roky
Táto pozícia bola obsadená!
Who are they?
Since its creation in 2016, Jellysmack has experienced a meteoric rise and quickly established itself as the global creator company that detects and develops the world's most talented video creators. Their proprietary video data and optimization technology drive massive social audience growth for creators, unlocking new revenue streams and amplifying monetization.
Jellysmack is currently home to 10 of the biggest social media channels like Beauty Studio, Oh My Goal, Gamology, and House of Bounce plus over 190 influential Creators like MrBeast, Bailey Sarian, Derek Deso, Brad Mondo, and so many more. Their incredible team optimizes, operates, and distributes creator-made video content to Facebook, Instagram, Snapchat, TikTok, and YouTube to unlock every creator's full potential.
Jellysmack's success is not only reflected in the numbers or in our extraordinary growth. But also because our 1000 Jellysmackers perfectly embody our values:
Agility: Embracing change, moving quickly, and challenging the status-quo are characteristics you'll rely on here. Hit subscribe and enjoy the ride.
Positivity: You'll thrive at Jellysmack if you bring a positive attitude to your work every day and collaborate with the team to tackle big challenges and generate solutions.
Stand Out: Good ideas can come from anywhere and we want to see you step up and be yourself.
Overperforming: Whether you're an intern or an executive, you'll find success at Jellysmack if you're willing to push your own boundaries and never stop learning or improving.
Precision: Jellysmack has a clear vision: to shape the future of the creator economy. We get there by staying laser-focused on our goals and executing with precision.
And because Jellysmack is always looking to improve, they're looking for newly engaged team members who also embody these values. Those hoping to join the adventure should also be able to bring both boldness and efficiency to the table along with ambition and a strong sense of team spirit.
Giving a voice to the fans in a spirit of sharing and positive energy is more than just our goal; it's their passion.
Share, grow, and evolve alongside them.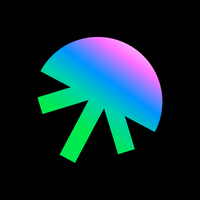 Visit the profile
Rencontrez Lenny, Director Communications & Culture
Rencontrez Lenny, Director Communications & Culture
Rencontrez Anne Sophie, Lead Business Analyst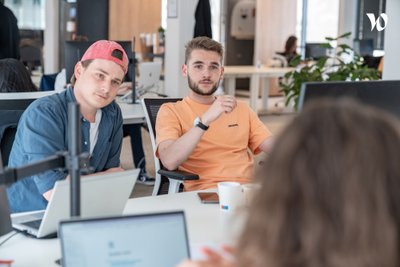 Job description
Jellysmack is the global creator company that detects and develops the world's most talented video creators on social media. We're an optimistic crew who naturally goes the extra mile, has a glass-half-full mindset, and sees challenges as opportunities. We look for positive people who think outside the box, are inventive, bold, lead change, and believe that teamwork matters.

Team culture:
Our job is to take numbers and turn them into reasons to celebrate! Data drives everything we do at Jellysmack and is thus essential to the company. Data is at the heart of our success, and it drives the content we create and how we edit videos so we can optimize everything we publish. Everyone on our team is capable of going above and beyond the call of duty. Our goal is to gather and analyze data to help the company grow. Do you have what it takes to be part of our team?
Your mission:
You will be part of a team of 15+ people in the Operations Excellence department and be the gatekeeper for the organization's data so that stakeholders can understand the data and use it to make strategic business decisions.
What you'll be responsible for:
Translate business requests into data analysis
Clean and prepare data to compute KPIs and perform analysis,
Analyse datasets to uncover trends, patterns, and insights that facilitate help in decision making (help guide the strategic planning, use existing data to forecast future performance, etc.)
Work closely with our Director of Operations Excellence and Provide charts and graphics to describe the data for the team as an expert in Data Analysis
Build and maintain dashboards
Document various processes so that other members of the organization understand how insights were gathered.
Help scripting new processes or improve them with python
Jellysmack's technical Stack:
Language : Python
Databases : Aurora, Redshift, ElasticSearch on AWS
Librairies : Pandas, numpy, SQLAlchemy,...
Visualisation : PowerBI, Plotly
Environment : We use Pycharm / VSCode and Jupyter but we're open to anything!
A little about you:
Master's degree with a minimum 4 years of experience in a similar role (after graduation, not during internships or apprenticeships).
Solid quantitative and analytical skills and knowledge of statistics (AB testing, hypothesis testing, regression, etc.)
Strong skills in SQL, Excel and Python for data analysis
Proficiency in data modeling and knowledge about database performance
Strong data visualization skills and proficiency in at least one tool (PowerBI, Tableau, Looker, etc.)
Highly organized and able to prioritize, you can adopt the posture of an expert and a leader as a data analyst
Fluent in at least three of the following languages: English, Kosovar, French, Corsican, or Python (We do have teams and analysts that can speak all of them!)
Our "Work from Anywhere" philosophy:
Jellysmack believes in a flexible work environment in which anyone can work from anywhere. This is why we've implemented our flexible location philosophy, meaning you get the best of both worlds: you can choose to work from home and / or from our offices in Paris, New York, Los Angeles and Corti.
In order to make sure you get the best working environment, you will get a EUR 250 allowance to get set up!
Nota bene: your residence must be in the country in which you are applying
Perks at Jellysmack:
Clubs (cooking, art, talks, sports)
Paid volunteering: 1 day dedicated to supporting a cause of your choice
Wellness (fitness, yoga, meditation)
Healthcare coverage
Daily meal vouchers
The Jellysmack difference:
Jellysmack's story started in 2016, and since then, our unrivaled platform optimizes and distributes video content across social media platforms and allows creators to reach genuine new fans with zero effort.
We are the only company building the hyper-engaged communities that every creator dreams of because, first and foremost, we are creators too.
Currently home to over 550 influential Creators, including Brad Mondo, Bailey Sarian, and Emmymade, Jellysmack optimizes, operates, and distributes creator-made video content to Facebook, Instagram, Snapchat, TikTok, Twitter, and YouTube. The company's creator strategy builds upon its success in scaling its own original content channels in beauty ("Beauty Studio"), soccer ("Oh My Goal"), gaming ("Gamology"), and more.
Through the power of our data, we maximize reach and revenue so our creators can stay focused on their passion—creating the best content and entertaining fans around the world. We turn that passion into a brand and that brand into an empire.
Our commitment to diversity and inclusion
At Jellysmack, we believe that the best ideas come from the diverse cultures of our team members. Our commitment to inclusion across race, gender, age, religion, identity, and experience drives us forward every day. Creating a work culture that is safe and comfortable for our people to flourish is our main focus.
Ready to be part of a great human adventure? We're dedicated to making the best working environment possible for our people. All you have to do is apply; we are ready to let you show off your talent!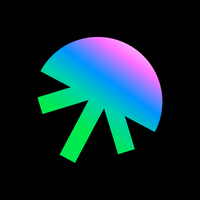 Jellysmack
Máte záujem o túto ponuku?
Questions and answers about the offer
Pridať medzi obľúbené

Zdieľať na Twitteri

Zdieľať na Facebooku

Zdieľať na LinkedIn