Spoločnosť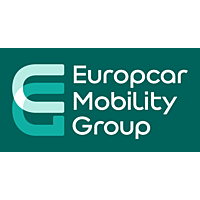 Europcar Mobility Group
Mobilita

> 2000 zamestnancov
Pracovná ponuka
Product Manager
Zmluva na dobu neurčitú

 

Paris

Magisterský stupeň vzdelania
Táto pozícia bola obsadená!
Who are they?
Europcar Mobility Group est l'un des principaux acteurs du secteur de la mobilité et est une société cotée sur Euronext Paris.
Elle a pour mission d'être la « mobility service company » préférée des clients, en offrant des solutions alternatives attractives à la possession de véhicules, avec une large palette de services de mobilité : location de véhicules, services chauffeur, auto-partage (carsharing), scooter-partage.
La satisfaction des clients est au cœur de la mission du groupe et de l'ensemble de ses collaborateurs et cet engagement vient nourrir le développement permanent de nouveaux services.
Europcar Mobility Group opère à travers différentes marques pour répondre aux besoins spécifiques de chaque client ; ses 4 marques majeures étant :
Europcar® - le leader Européen de la location de véhicules,
Goldcar® - la plus importante société de location de véhicules low-cost en Europe,
InterRent® – marque « mid tier » à destination des clients loisirs
Ubeeqo® – leader européen du car-sharing (BtoB, BtoC).
Europcar Mobility Group propose ses différentes solutions et services de mobilité dans le monde à travers un vaste réseau dans 140 pays (incluant 20 filiales en propre en Europe et 2 en Australie et Nouvelle Zélande, des franchisés et des partenaires).
Plus d'informations sur: www.europcar-mobility-group.com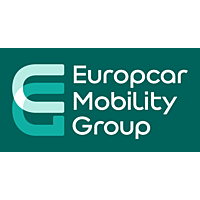 Visit the profile
Rencontrez Mélanie, Field Operations Manager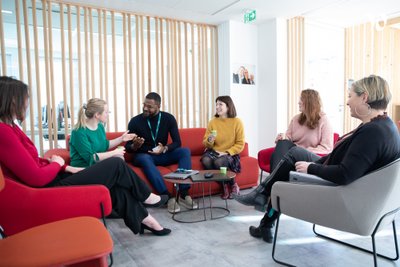 Rencontrez Hugo, Design System Master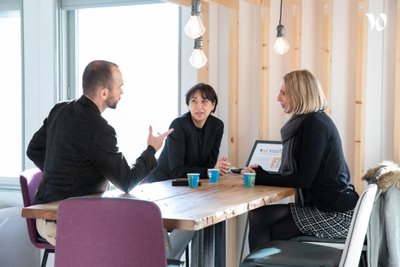 Rencontrez Houssem, Développeur Back-End Java Kotlin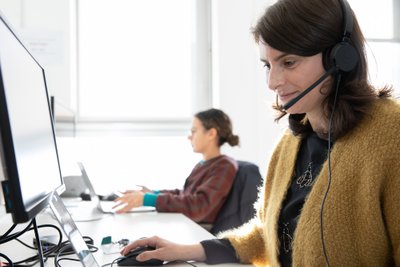 Job description
Reporting to the Group Product Director of the Product & Tech Department, your main objectives are :
The PM is the guardian of the tribe and is the main first business contact. 
Based on strategic and Business Priorities, the Product Manager manages a  Product tribe activity composed by several product Teams and is responsible for  the delivery of the Product roadmap of all the squads of his tribe.
As a servant leader he is managing the PO of the tribe,  synchronizing and aligning the squad's Roadmap, unlocking situations and problems in order to keep the squad focused on the delivery of their product.
MAJOR AREAS OF ACCOUNTABILITY
In close relation with all main stakeholders, define main quarterly priorities and objectives to be handled by the tribe and give status on the progress
Formalize the vision and the roadmap of the tribe co-built with Product Owners of the tribe
Could launch some discovery phases in order to help the Product Owners define the impact on the roadmap
Manage, coach and support Product Owners of the tribe, and provide daily support to the product teams in particular in problem solving, conflict management and prioritization
Ensure the roadmap alignment and synchronisation between all tribe's squads
Could Lead some transversal projects. In this case, the Product Manager will coordinate and synchronize all Product Owners involved in the projects even if they are not directly reporting to him
Define KPIs to assess the performance of the tribe, ensure that KPIs can be measured and monitor their evolution
Ensure that product Management and agile methodology are well applied on a daily basis
Manage and pilot administrative and budget tasks concerning the tribe
Stakeholder and communication management
Preferred experience
Previous experience 
5-10 years of professional experience
Internal clients oriented profile
Knowledge of pricing management, yielding processes and offer related back office functions could be a Plus
Prior product owner or project management experiences are needed
Knowledge of Europcar's organization and IT systems is a plus
Education level / certificates: Master's degree or equivalent
Languages: Written and verbal proficiency in French and in English
Specific skills and tools: Google Office Suite, Jira and Confluence is a plus
Personal characteristics: 
Servant leader Mindset 
Proven ability to influence cross-functional teams without formal authority
Strong leadership and drive
Engaged
Problem solving, research and critical thinking
Proactivity and autonomy
High rigor and attention to details
Good ability to convince on key decisions
Efficient prioritization/arbitration skills
Organization and Execution
Management of various stakeholders (business, IT, Product Designers)
Strong communication skills
Tech savviness
High UX/UI sensibility
Business and data driven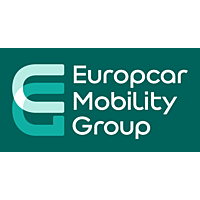 Europcar Mobility Group
Máte záujem o túto ponuku?
Questions and answers about the offer
Zdieľať na LinkedIn

Zdieľať na Facebooku

Zdieľať na Twitteri