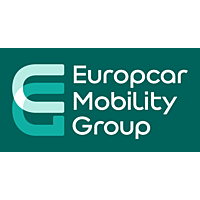 Europcar Mobility Group
Group Head of Key Accounts (M/F)
Zmluva na dobu neurčitú

 

17th Arrondissement Of Paris

> 5 rokov
Spoločnosť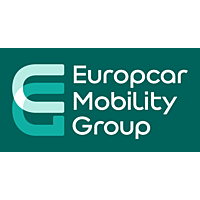 Europcar Mobility Group
Mobilita

> 2000 zamestnancov
Pracovná ponuka
Group Head of Key Accounts (M/F)
Zmluva na dobu neurčitú

 

17th Arrondissement Of Par…

> 5 rokov
Táto pozícia bola obsadená!
Who are they?
Europcar Mobility Group est l'un des principaux acteurs du secteur de la mobilité et est une société cotée sur Euronext Paris.
Elle a pour mission d'être la « mobility service company » préférée des clients, en offrant des solutions alternatives attractives à la possession de véhicules, avec une large palette de services de mobilité : location de véhicules, services chauffeur, auto-partage (carsharing), scooter-partage.
La satisfaction des clients est au cœur de la mission du groupe et de l'ensemble de ses collaborateurs et cet engagement vient nourrir le développement permanent de nouveaux services.
Europcar Mobility Group opère à travers différentes marques pour répondre aux besoins spécifiques de chaque client ; ses 4 marques majeures étant :
Europcar® - le leader Européen de la location de véhicules,
Goldcar® - la plus importante société de location de véhicules low-cost en Europe,
InterRent® – marque « mid tier » à destination des clients loisirs
Ubeeqo® – leader européen du car-sharing (BtoB, BtoC).
Europcar Mobility Group propose ses différentes solutions et services de mobilité dans le monde à travers un vaste réseau dans 140 pays (incluant 20 filiales en propre en Europe et 2 en Australie et Nouvelle Zélande, des franchisés et des partenaires).
Plus d'informations sur: www.europcar-mobility-group.com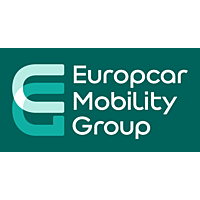 Visit the profile
Rencontrez Mélanie, Field Operations Manager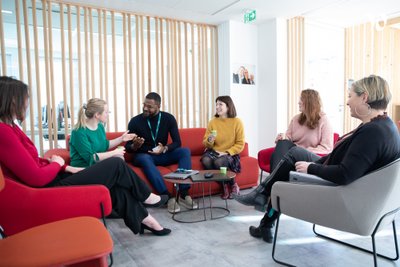 Rencontrez Hugo, Design System Master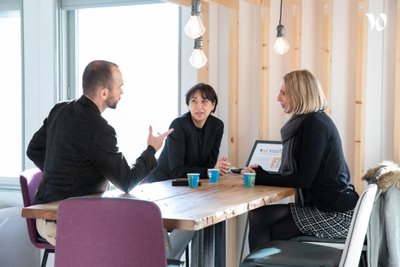 Rencontrez Houssem, Développeur Back-End Java Kotlin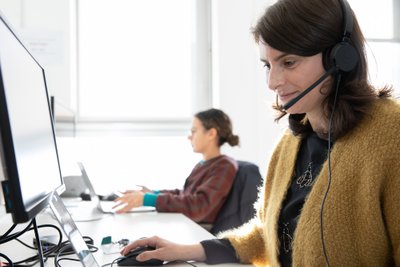 Job description
The Group Head of  key accounts position is an integral part of the sales team driving the growth of the B2B sector within Europcar.
 This is a vital and demanding role within the business and calls for a high energy, sales orientated and 'hungry' individual. The role involves directly managing the Group International Key Account Sales team, alongside leading the KA/IVR strategy and implementing this across all countries.
Main Funtions :
Accountable for delivering sales targets for the International Key Accounts (KA), Insurances & Vehicle replacement (IVR) & Travel management companies (TMC)  portfolio (revenue & portfolio growth, profitability)
Leading & managing the Group International Key Account team
Create and  Deploy the International strategies and action plans for both the Key Accounts & Vehicle Replacement Segment
Grow the portfolio of customers within the International Key Account team through new business sourcing, working in partnerships with the countries to identify and execute new and cross sales opportunities
Developing & execute key growth sales strategies, tactics and action plans
Indirectly leading the Head of Key Accounts  through frequent contact and collaborative working
Core Missions:
Drive the commercial performance of the Key Account, IVR & TMC portfolios (revenue & portfolio growth, profitability)
Managing ad optimize  the full sales process with the team: New business, tenders management, implementation, account management
Managing the International Key Account team and indirectly managing the performance of the Key Account Segment
Develop & monitor internal group KPIs: Revenue, profitability, customer retention, prospection
Understand market landscapes and trends
Foster the spirit of continuous improvements
Generate new business in coordination with the Country teams alongside building a strong network in the international market to also acquire key business (RFPs)
Attend sales / industry events & Conferences to generate new business leads
Activity  planning, target setting and performance management of the International Key Account team
Identify key areas for improvement in the sales processes Work transversally with the BUs & other departments (RCM, Marketing,…) to maximize business opportunities for the Group
INTERNAL AND EXTERNAL RELATIONSHIPS : 
Internal : Country B2B Sales teams, Controlling, MI, Legal, Franchisees & partners, marketing, RCM
 External : InternationalKA, IVR & TMC clients & prospects, players of the business travel ecosystem
Preferred experience
Education level / certificates : Minimum of 5 years of related sales, account management and service selling experience
 Languages: Must possess strong English written and oral communications skills (mandatory). Other languages skills highly desirable 
 Computer skills and software
Salesforce
Microsoft applications
Google Applications
Personal Characteristics : 
Results driven and motivated by success, able to prove and substantiate a progressive career to date.
Strong leadership experience in a Sales enviroment
Inquisitive and incisive with a lateral thinking attitude
Must have an experience of direct and transversal management
Proven track record of achieving targets and driving sales growth in a mature business
Clear communicator with the aptitude to gain trust and confidence of both clients and colleagues
Prior experience in high level negotiations and financial evaluation / analysis
Ability to analyse data and identify route causes
Able to work unsupervised and to successfully complete tasks within tight deadlines. Will adapt comfortably working both independently and as part of a team
 Excellent commercial awareness
A strong communicator, able to objection handle
Open minded, enthusiastic
Willingness to stay highly informed about the market and any potential changes
Ability to establish and maintain positive professional relationships
Comfortable and previous in an international matrix organisation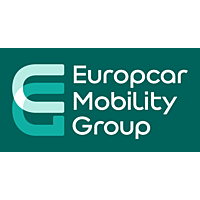 Europcar Mobility Group
Máte záujem o túto ponuku?
Questions and answers about the offer
Zdieľať na LinkedIn

Zdieľať na Facebooku

Zdieľať na Twitteri