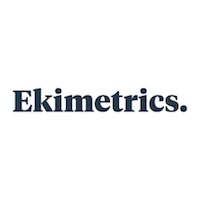 Ekimetrics
Sustainability & Environmental Climate Strategist - Senior Manager (H/F/N)
Zmluva na dobu neurčitú

 

Paris

> 5 rokov
Spoločnosť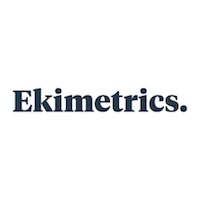 Ekimetrics
IT / Digitálne technológie, Stratégia, Audit, Big Data

Od 250 do 2000 zamestnancov
Pracovná ponuka
Sustainability & Environmental Climate Strategist - Senior Manager (H/F/N)
Zmluva na dobu neurčitú

 

Paris

> 5 rokov
Who are they?
Ekimetrics est leader européen en data science avec +320 data scientists et +1000 projets depuis 2006. Présents à Paris, Londres, NY et HK, ils menent des projets dans +50 pays et pour tous les secteurs d'activité : services financiers, Retail, Telecom, Santé, etc.
Leur mission est d'aider les entreprises à auditer leurs opportunités data, enrichir leur capital analytique, et déployer des solutions actionnables permettant de maximiser leur performance marketing et opérationnelle, et ré-énergiser les business models.
Leur focus absolu est de délivrer des gains à court terme, tout en garantissant le développement du capital data de nos clients à long terme.
Ils s'engagent à proposer les approches data science les plus avancées, et à construire des pratiques AI éthiques et durables.
Quelques chiffres clés :
16 années d'expérience en Data Science
+320 data scientists
4 bureaux à Paris, Londres, New York & Hong Kong
+350 clients (CAC40, Fortune500)
+$1M de profit généré pour nos clients depuis 2006
+1000 projets Data Science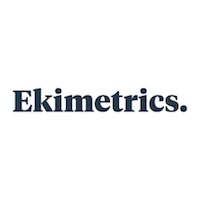 Visit the profile
Rencontrez François, Senior Partner
Rencontrez Lucie, Responsable Recrutement France
Rencontrez Mathilde, Consultante Senior
Job description
Ekimetrics is the European leader in data science with +320 data scientists and +1,000 projects since 2006. Thanks to our global presence in Paris, London, New York, Hong Kong, we lead projects in +50 countries in all industries (automotive, financial services, retail, telecom, health, etc.).
Context
At Ekimetrics, we help companies operate within the planetary boundaries and accelerate their transition to a low-carbon economy with Data Science & Artificial Intelligence. Our new offer - AI for Sustainability - is tailored to help our clients power up their sustainability strategies and drive climate action with data and analytics solutions by:
·        Building their sustainability & climate data foundations (automated footprint measurement and data pipelines, alternative data collection such as satellite imagery or text analysis)
·        Accelerate decarbonization strategies and environmental footprint reduction on all 3 scopes using Data (demand forecasting, AI-powered eco-design, energy optimization, environmental nudges, …)
·        Creating a strategical decision-making cockpit to reconcile economic, social and environmental impact and help our clients shift their business models (360° portfolio view, ESG dashboards, multi-criteria simulations, market, regulatory, and consumer watch).
Our difference lies in an integrated approach between sustainability experts, business partners, and tech builders. We have the strong conviction that technology and algorithms will never be a miracle solution but can be strong catalysts for ambitious climate action.
Ekimetrics strives to be a committed company (we are among the 150 companies in the "Convention des Entreprises pour le Climat", Great Place to Work, and on the road to a BCORP certification, …) doing sustainable AI (we train all of our employees on ethical and environmental issues, measure and reduce our footprint on all our data treatments, …) for positive impact (we aim for our solutions to have a leverage effect on our clients a thousand times bigger than our own).
At Ekimetrics, we believe our best assets are our people. They are what set us apart and drive our success. We encourage entrepreneurial spirit and innovation. We share what we know with others, and, above all, we love what we do. These sentiments are supported by our company values which serve as pillars in our work and attitude: curiosity, creativity, excellence, transmission, and pleasure.
Job responsibilities
The Senior Manager will provide leadership in our Sustainability team and will be experienced for driving sustainable business transformation and lead top sustainability experts with a focus on Climate Change, Carbon Footprint and Biodiversity. Your role will be :
* Leading the sustainability and climate strategy practice (sustainability risk assessment, environmental corporate footprinting, sustainable business models design and corporate climate action, awareness and change management)
* Experience in driving carbon footprinting assessments and projects across Scope 1, 2 & 3, and identifying science-based decarbonization levers
* Ability to devise sustainability strategies, managing their implementation and change strategical pathways
* Specifying and designing with tech experts all Sustainability & Climate Intelligence solutions to help accelerate sustainable business transformation of our clients, from automated data integration, statistical carbon footprint estimations, alternative data collection, datavisualization or AI-powered decarbonization solutions.
*  Develop Sustainability training, providing mentorship and developmental support to other team members
*  Lead, manage performance, hire, and retain, inspire, and mentor personnel for overall success of the sustainability team
* Develop and expand client relationships that generate new business opportunity
Candidate profile
Master or PhD in Environmental Engineering, Environmental Science. you have at least 6 years of experience in this environment, in particular working for consulting companies specialized in sustainability
*Strong entrepreneurial spirit to contribute to this new offer and challenge clients on their sustainability strategies at the Ex-com level
*Great communication skills, able to speak & present complex situations and concepts
*Strong analytical skills and affinity for performing technical analysis, modeling, and data management
*Passionate about environmental issues with a strong desire to shake things up and fight greenwashing at corporate level
*Deep understanding of corporate structure across different industries
What we offer
Ekimetrics is certified Great Place to Work 2022!
*Dynamic environment with a strong culture and great offices
*Work flexibility with both remote & office days during the week
*Creative and entrepreneurial start-up environment with vertical mobility
*Best-in-class methodologies and cutting-edge technologies
*Unique training package with 70+ sessions
*Growth to develop a double profile in data science and strategic consulting
*Client exposure up to the executive level
*Opportunities for international mobility
Ekimetrics is an equal opportunity employer committed to making all employment decisions without regard to race/ethnicity, gender, pregnancy, gender identity or expression, color, creed, religion, national origin, age, disability, marital status (including domestic partnerships and civil unions), sexual orientation, military veteran status, unemployment status, or other legally protected categories, subject to applicable law.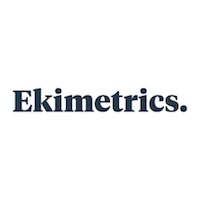 Ekimetrics
Máte záujem o túto ponuku?
Reagovať na ponuku
Questions and answers about the offer
Pridať medzi obľúbené

Zdieľať na Twitteri

Zdieľať na Facebooku

Zdieľať na LinkedIn