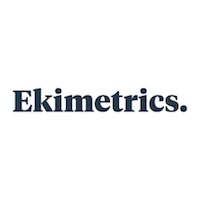 Ekimetrics
Head of Product (H/F/N) - Paris
Zmluva na dobu neurčitú

 

Paris

Možnosť pracovať čiastočne na diaľku

> 10 rokov
Spoločnosť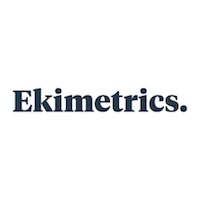 Ekimetrics
IT / Digitálne technológie, Stratégia, Audit, Big Data

Od 250 do 2000 zamestnancov
Pracovná ponuka
Head of Product (H/F/N) - Paris
Zmluva na dobu neurčitú

 

Paris

Možnosť pracovať čiastočne na diaľku

> 10 rokov
Who are they?
Ekimetrics est leader européen en data science avec +320 data scientists et +1000 projets depuis 2006. Présents à Paris, Londres, NY et HK, ils menent des projets dans +50 pays et pour tous les secteurs d'activité : services financiers, Retail, Telecom, Santé, etc.
Leur mission est d'aider les entreprises à auditer leurs opportunités data, enrichir leur capital analytique, et déployer des solutions actionnables permettant de maximiser leur performance marketing et opérationnelle, et ré-énergiser les business models.
Leur focus absolu est de délivrer des gains à court terme, tout en garantissant le développement du capital data de nos clients à long terme.
Ils s'engagent à proposer les approches data science les plus avancées, et à construire des pratiques AI éthiques et durables.
Quelques chiffres clés :
16 années d'expérience en Data Science
+320 data scientists
4 bureaux à Paris, Londres, New York & Hong Kong
+350 clients (CAC40, Fortune500)
+$1M de profit généré pour nos clients depuis 2006
+1000 projets Data Science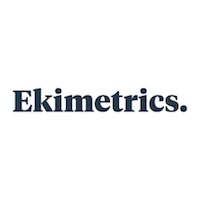 Visit the profile
Rencontrez François, Senior Partner
Rencontrez Lucie, Responsable Recrutement France
Rencontrez Mathilde, Consultante Senior
Job description
Ekimetrics is the European leader in data science with +320 data scientists, data engineers, product engineers and +1,000 projects since 2006.
Thanks to our global presence in Paris, London, NY, HK, we lead projects in +50 countries in all industries (automotive, financial services, retail, telecom, health, etc.).
We help companies steer their data opportunity, build data capabilities, and deploy actionable solutions, to power up marketing and operational performance, as well as (re)energizing business models.
Our primary focus is to deliver immediate business gains, while guaranteeing sustainable data capital for our clients.
We are committed to the most advanced data science, and to building fair and conscious data & AI practices.
Key figures:
16 years experience in Data Science
+320 consultants, all are also data scientists or data engineers or product engineers
4 offices in Paris, London, New York & Hong Kong
+350 clients (CAC40, Fortune500)
+$1Bn profit generated for our clients since our creation
+1,000 Data Science clients projects
Context:
At Ekimetrics, we sell solutions. Solutions are a blend of technological assets (product-like) & services in order to deliver transformative value to our clients.
We develop several assets on our internal plateforme (One Vision, the Core Date-Science Plateforme)
Job responsibilities:
As a Head of Product, my role is global, and I am part of the leadership team. I have a key role on long-term value creation for Ekimetrics and I influence its strategy.
I will be the reference in the company as for the development of all our assets. I will ensure we set the right internal capabilities up for any new asset development, we master & apply the best-in class practices in product development for all assets.
I will work with Solution owners & all other tech leaders to validate the frame & structure for all the R&D, to identify the complementary needs required in the Solutions teams. I will also be responsible for the product development trainings, as part of the Eki.Academy.
I will have a key role in Ekimetrics technological roadmap, identifying & validating the evolutions in the technological stack for Ekimetrics and setting up the tech standards for our solutions.
I will also have a similar role on solutions developed for our clients, by bringing its expertise in designing the capabilities for the most ambitious data-science clients projects. I will be the natural counterpart with key technical stakeholders (CIO, CTO, CDO) of big corporations.
Candidate profile:
-          Graduate of an engineering school or a university degree you have at least 10 years of experience
-          You master the entire development cycle of an application: collection of needs, definition of user experiences, creation of wireframes and mockups, management of user tests, delivery and user support.
-          You have a consistent experience in product development onboarding data science & data management.
-          You are an excellent communicator, managing project constraints is part of your daily life, you are a very organized person, you have a strong capacity for initiative and learn quickly.
-          You use to manage multi-skills team & ensure their professional development.
-          Like all members of our teams, you are passionate about data and want to participate in the development of a major player in this field
-          You are bilingual in English
-          Having been highly exposed to the questions of product valuation is a plus
What we offer:
For the first time Ekimetrics is certified Great Place to Work !
-          Dynamic environment with a strong culture and great offices
-          Work flexibility with both remote & office days during the week
-          Creative and entrepreneurial start-up environment with vertical mobility
-          Best-in-class methodologies and cutting edge technologies
-          Unique training package with 70+ sessions
-          Growth to develop a double profile in data science and strategic consulting
-          Client exposure up to the executive level
-          Opportunities for international mobility
Ekimetrics is an equal opportunity employer committed to making all employment decisions without regard to race/ethnicity, gender, pregnancy, gender identity or expression, color, creed, religion, national origin, age, disability, marital status (including domestic partnerships and civil unions), sexual orientation, military veteran status, unemployment status, or other legally protected categories, subject to applicable law.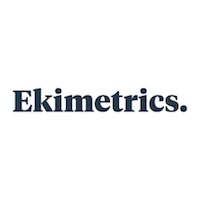 Ekimetrics
Máte záujem o túto ponuku?
Reagovať na ponuku
Questions and answers about the offer
Pridať medzi obľúbené

Zdieľať na Twitteri

Zdieľať na Facebooku

Zdieľať na LinkedIn