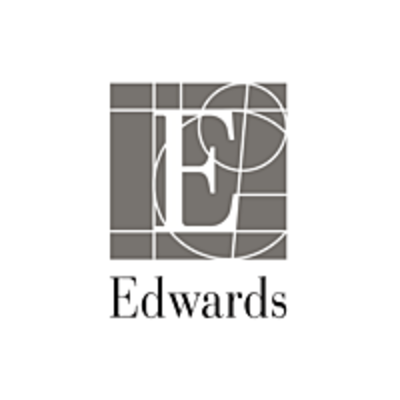 Edwards Lifesciences
Onboarding Training Program Manager for THV
Zmluva na dobu neurčitú

 

Možnosť pracovať iba na diaľku

Vzdelanie:

3-ročné vysokoškolské štúdium

skúsenosti:

> 7 rokov
Spoločnosť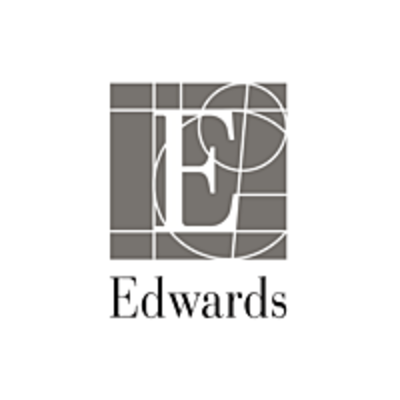 Edwards Lifesciences
Zdravie

Od 250 do 2000 zamestnancov
Pracovná ponuka
Onboarding Training Program Manager for THV
Zmluva na dobu neurčitú

 

Možnosť pracovať iba na diaľku

Vzdelanie:

3-ročné vysokoškolské štúdium

skúsenosti:

> 7 rokov
Who are they?
Edwards Lifesciences is the global leader of patient-focused medical innovations for structural heart disease and critical care monitoring. They are driven by a passion for patients, dedicated to improving, enhancing and saving their lives.
There are more than 300 employees in the Prague business center, and more than 14,000 globally. The Edwards Prague office has a broad range of regional and global roles. The employee population in the Prague office is very diverse with more than 30 nationalities represented, therefore, English is the language spoken by all.
Joining Edwards means innovating, pushing boundaries and being creative while always putting patients first. It means solving challenges with colleagues who share a sense of urgency, optimism, and enthusiasm, colleagues who are focused on testing their limits and taking ownership. And it means that employees are empowered to get the job done by taking charge of their work, health and career.
Job description
Join us in the Czech Republic or Spain, Portugal or Italy. The role is remote but we welcome people that want to spend some time with us in our offices as well.
Key Responsibilities:
Develop and lead the execution of core BU related onboarding training programs including delivery mechanisms resulting in an effective and engaging program with the adult learner in mind
Conduct initial assessment to determine knowledge gap. Lead the design of content for core curriculum in collaboration with marketing, operations and other cross-functional teams
Partner with SMEs to effectively deliver training programs to employees to improve their skills enabling greater achievement of business objectives.
Lead clinical training programs that use custom-built curricula to teach employees important product and disease state information needed for customer-facing roles.
Measure effectiveness of programs through post-meeting survey instruments, field feedback and KOL review, develop plan to address concerns, and lead the implementation of solutions
Collaborate with management team to ensure training objectives are met with consistency and in compliance with the sales training strategy.
Coordinate and ensure alignment to define and keep field team certifications
Ensure SOP and any other documented processes are updated
Other incidental duties
What is it like to work at Edwards Lifesciences in the Czech Republic?
As a global leader in patient-focused medical innovations, we offer rewarding opportunities and exciting challenges in a truly international, dynamic and friendly work environment.
We are committed to fostering a diverse and inclusive work environment where all employees can grow, personally and professionally. To achieve this, we offer on-the-job development, training opportunities and the support and guidance provided by dedicated employee groups (the Edwards Network of Women, Edwards Foundation charity team, sustainability activities, and others).
Edwards Lifesciences in the Czech Republic also offers the following benefits:
Competitive Compensation and Benefits package
Flexible working hours, remote working
Pension Plan Risk Life Insurance
Virtual Medical Clinic (online access to healthcare)
Meal Benefits
Service Awards
Enhanced Sick Leave Benefits
Flexible Benefit Plan (Cafeteria)
Employee Stock Purchase Program
Employee Assistance Program
Comprehensive Wellness Program including onsite gym, Yoga, Pilates or SM System classes, massages, fresh fruit in the office, healthy lifestyle workshops, educational events, charity activities and much more.
Benefits are regulated by an internal policy which contains the full details regarding the entitlement and conditions for the benefits. Benefits policy and components may vary by location.
Preferred experience
Education and Experience:
Bachelor's Degree and 6 - 8 years experience of work experience required or
Master's Degree or equivalent 6 years experience of related experience working in sales, marketing, or healthcare industry required and
Relevant experience in the medical device industry or the critical care sector in a clinical or sales position is preferred
Prior experience with instructional design and developing clinical/technical content preferred
Prior successful experience as a trainer in clinical and/or sales role preferred
Additional Skills:
Demonstrated ability to conceive, develop and implement training and field adoption strategies, convert these into tactical roll-out plans and deliver results with a specific emphasis on market strategy and new product launches.
Excellent facilitation and presentation skills
Excellent communication skills and interpersonal relationship skills including negotiating and relationship management skills with ability to drive achievement of objectives
Extensive knowledge of own area within the organization while contributing to the development of new concepts, techniques, and standards
Extensive understanding of related aspects of sales training processes and/or systems
Proven business acumen and working knowledge of a dynamic medical device market environment
Strict attention to detail
Ability to interact professionally with all organizational levels and proactively escalate issues to appropriate levels of management in the organization
Ability to manage competing priorities in a fast paced environment
Ability to meet deadlines and prioritize tasks independently, ability to handle multiple, complex tasks, ability to manage change and ability to maintain composure under pressure
Ability to communicate complex and potentially controversial information internally and externally with tact and diplomacy
Demonstrated ability to persuade and influence others
Proficiency in Microsoft Office (PowerPoint, Word, and Excel), and the ability to work with digital systems for reporting and follow up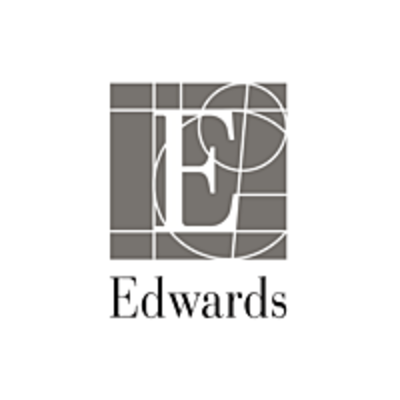 Edwards Lifesciences
Máte záujem o túto ponuku?
Reagovať na ponuku
Questions and answers about the offer
Ďalšie ponuky na pozíciu HR Development / Training
Tieto pracovné ponuky by vás mohli zaujímať!