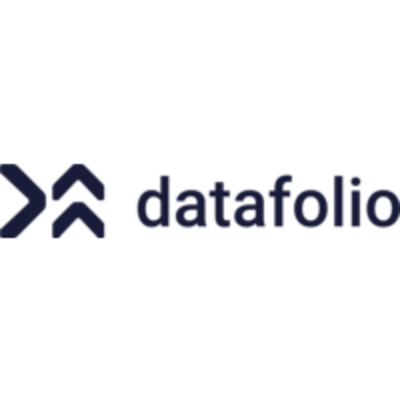 Datafolio
Business Development Intern (en)
Lille…
Viac
+5
Stáž
(6 až 12 mesiace/-ov)
Možnosť pracovať čiastočne na diaľku
Táto pozícia bola obsadená!
Who are they?
Datafolio is a French Insurtech that built and is distributing a unique and disruptive insurance solutions. The company's goal is to go beyond traditional insurance by offering a coverage 100% pay-as-you-go (based only on km travelled and risk exposure).
Thanks to advanced real-time mobility data collection and analysis, Datafolio delivers a customized pricing based on usage patterns and driving behavior. The solution is available to customers by being embedded in mobility platforms and through the in-house developed app.
Job description
General description: Datafolio's strategic priority in the coming years is to develop partnerships with all mobility platforms (micro-mobility, macro-mobility, digital rental companies, corporate fleets, etc.) first in Italy and France, and quickly in the rest of Europe so that these platforms can distribute our insurance products to their customers.
Your job will be to assist Gonçalo Parreira, our head of Business Development in all his tasks, as part of the BD team.
Day-to-day activities:
• Prospect: o Identification of potential targets o Prospecting potential customers: by phone, and by email o Market segmentation and prioritization of actions o Identification of relevant events and company representation o Monitor blogs, twitter, and other social media to keep up with industry trends
• Sale: o Organize and maintain our CRM network o Initiate and monitor sales through an email outreach campaign o Managing client's portfolio o Follow-up of sales
• Customer success: o Management of customer satisfaction o Ensure that new customers are onboarded successfully o Upsell opportunities management
• Implement processes to improve our singing capacity: o Watch over the good execution of the sales cycle
Preferred experience
Mindset: We are looking for someone who is: • Curious: insurance is a complex industry with underlying markets that also need to be properly analyzed – in our case, the underlying industry is mobility; • Ambitious: for yourself and for Datafolio. We have a great product and a great team let's have great ambitions; • Flexible: as we are at the beginning of our business history, not everything will be on the shelves and some mind agility and flexibility will be needed; • Autonomous: you should rapidly be autonomous on your task in order to be prepare for scale; • Demanding and results oriented: we are convinced that the best only comes if we ask for it. We want to produce the best products, we then all need to be demanding ; • Sympathetic, open-minded, fun and all other super quality that you could bring to Datafolio!
Background: We are looking for someone who is: • Coming from top educational background (top business school, engineering school or university equivalent).
Language: We are looking for someone who is: • English speaking: is mandatory as English is Datafolio' corporate language and will be needed to develop the business across Europe; • Either fluent in French or Italian, or both; • Spanish: is a big plus.
Location: We are looking for someone who is:
• Based in Lille, Paris, Rome, Milan or Milan: where we already have people;
• We are remote-friendly, as our employees mainly work from where their want. However, Business Development will require some physical meetings and being close to our core business locations will be easier (and probably better for our planet 🌱).
Recruitment process
Introduction call with Elisa Bai (our Senior Business Development) for first questions with general and more technical questions. If the candidate fits, a use case exercise and/or excel simple exercise can be requested;

Second interview with Gonçalo Parreira (Head of BD) for global fit screening and to present the use case/excel, if applicable;

(Optional) Presentation to Arthur, CFO, or Yuri, CEO.
We are very agile and these steps can be completed in a few days.
Questions and answers about the job