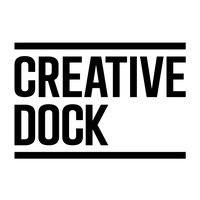 Creative Dock
Global Communication Manager (B2B)
Externá spolupráca

 

Dátum nástupu:

 

Prague

> 5 rokov
Spoločnosť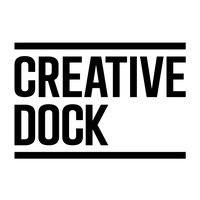 Creative Dock
FinTech/InsurTech, Digitálne technológie, Inkubátor / Akcelerátor

Od 250 do 2000 zamestnancov
Pracovná ponuka
Global Communication Manager (B2B)
Externá spolupráca

 

Dátum nástupu:

 

Prague

> 5 rokov
Táto pozícia bola obsadená!
Who are they?
Creative Dock Group was founded as a disruptive startup in 2012. Thanks to ambition and hard work, we are Europe's largest venture builder with a track record of 66+ ventures already.
The Creative Dock Group is growing fast and constantly evolving. That's why we are on the hunt for a seasoned manager to help us build the group's reputation as the go-to venture building expert among clients and a dream employer among international talent. And more!
Job description
Your role
As Global Communication Manager, you will actively contribute to our ambition of becoming the #1 European venture builder. You will drive business, stay on top of generating relevant leads and handle marketing efforts to boost Creative Dock Group's brand awareness.
Your main responsibilities
Lead marketing strategy for the global growth of Creative Dock Group across Europe, MENA and more regions to come
Drive the company's growth, the growth of our client base and ensure a long term value for clients in the markets where we operate
Elevate the Creative Dock brand in order to be able to stand next to market leaders like BCG, EY or Accenture within the next 5 years
Understand market trends, needs and demands; translate them into effective multi-channel activations reflecting the group's sales and image goals
Partner closely with our sales team to generate relevant inbound leads (minimum 5 leads per month) while ensuring long-term communication consistency across the group
Directly manage two marketing specialists responsible for strategy execution in selected regions (DACH, MENA)
Own and execute lead generation and image campaigns in the CZ region (incl. content creation, PR, events, online/website management, etc.)
Closely cooperate with various teams across the company (e.g. Sales, Innovations, PR, Content, Design)
Drive and co-create internal and external employer branding strategy for the Creative Dock Group to attract unique talent to the group (together with HR department)
Provide brand and marketing consultations to our ventures
Identify, understand and bring to life opportunities in image building and lead generation
At Creative Dock, experience counts but willingness to learn is even more important. A super-formal environment? Not for us. Complicated processes? No, thanks. We value team spirit and open communication, simplicity, and getting things done. We love to see people grow, come up with ideas and implement them on a daily basis
Creative Dock – Who We Are:
We're a team of experienced entrepreneurs, passionate founders, technical high-riders, hands-on makers and unconventional thinkers. Imagine Creative Dock like a box of lego where everybody is doing their best to build something special.
What we do:
We create new ways to generate value and revenue through digital transformation in various industries. We build companies, products & services, and digitise incumbent companies, growing their revenue and bringing efficiencies that allow the creation of new business models.
We are an international ventures builder applying digital technologies and fresh thinking to disrupt markets with:
impactful enterprises,
outstanding products,
new business models,
customer friendly services.
Our core is execution. We are not consultants. Everything we do has one single purpose - to create valuable ventures for our clients.
Our differentiation is know-how covers each stage from ideas, via building to scaling. Our current territories are fintech, insurtech, marketplaces, retail, e-health, or utilities and they are constantly growing.
Preferred experience
Our requirements
Strong brand-oriented marketer with a mind for business and a knack for creativity
Minimum 5 years of marketing experience with proven track record of success in growing brands within the B2B segment
Team player with excellent organizational and communication skills at all levels within the business
Entrepreneurial mindset with a hands-on approach
Ability to thrive in a busy role and the fast-paced venture building environment
Resilience, independence, ownership, sense of responsibility and ability to get things done are the key attributes to succeed in this role
Fluent English; German is an advantage
International background/experience preferred
Open to working in our Prague office; remote alternative (e.g. from DACH region) is possible
Recruitment process
Our Hiring Process:
We know, the right fit is just as important for you as it is for us!
After we've reviewed your application, one of our recruiters will be in touch to learn more about you and help you understand if the role is a good fit for you.
You'll then be invited to speak to the Hiring Manager virtually and after that, if you think you'd like to join our team, we'll invite you to a bootcamp where you'll really get a feel for us by meeting the team – it's well worth it! During the bootcamp you'll also have the opportunity to prove your skills to us by completing a task tailored for this role.
If both sides are happy, we'll then make an offer of employment and once you accept, you'll go through our On-Boarding program, designed to ensure you have a great experience and are ready on your first day with us.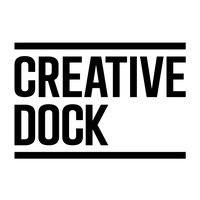 Creative Dock
Máte záujem o túto ponuku?
Questions and answers about the offer
Pridať medzi obľúbené

Zdieľať na Twitteri

Zdieľať na Facebooku

Zdieľať na LinkedIn