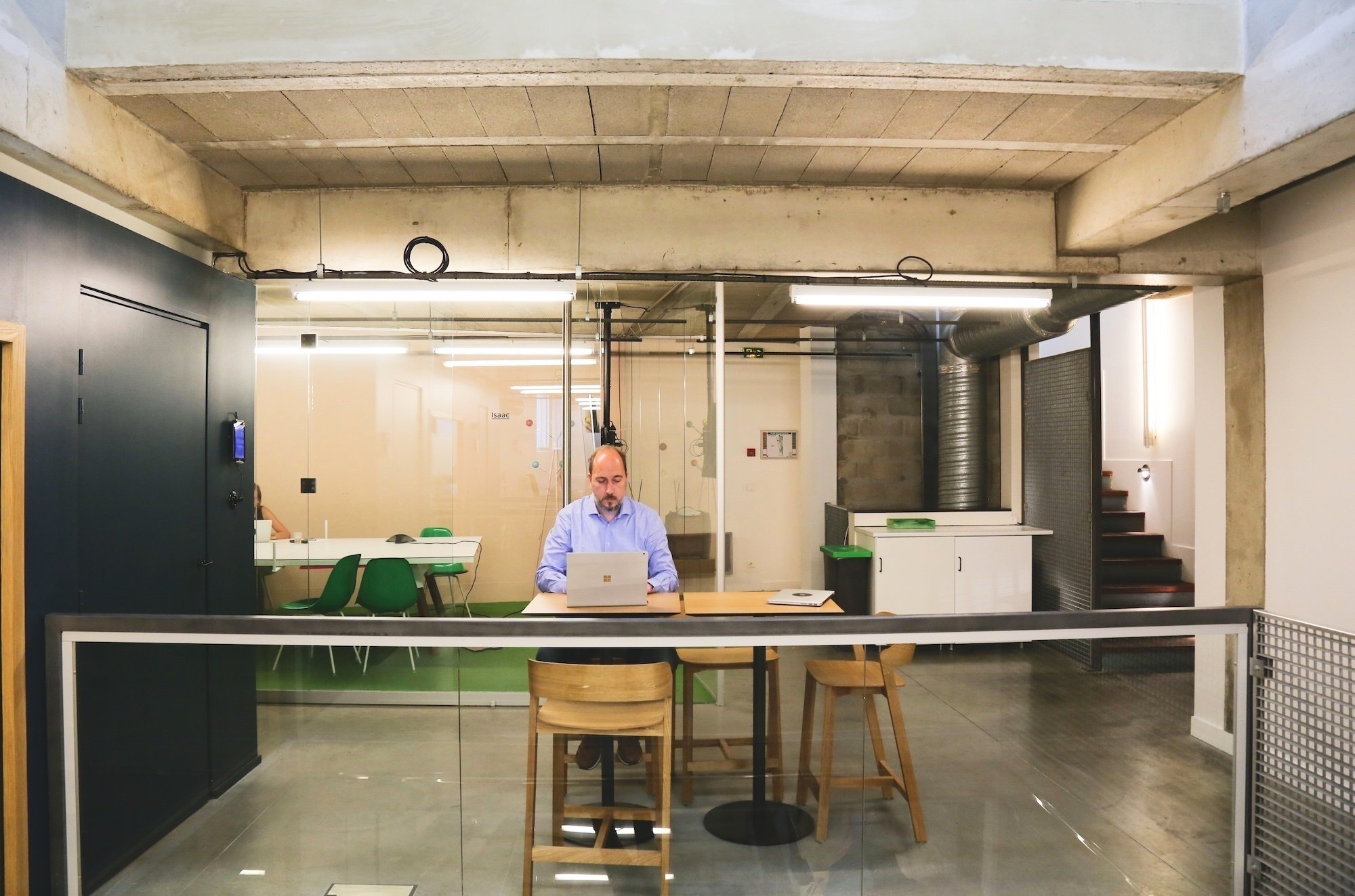 Urban Campus
Inmobiliario comercial, Trabajo colaborativo

Paris 2e Arrondissement, Hamburg, Madrid
Après avoir lancé plusieurs fonds de capital risque dans l'immobilier et les start-ups d'ingénierie en Europe, aux EU et en Asie, John a co-fondé OneThird avec l'objectif de devenir une référence en matière d'habitat urbain, d'animation de communautés et de technologies liées aux immeubles. John s'occupe en particulier du business development.

Grâce à son expérience entrepreneuriale, Ana comprend mieux que personne les besoins des startups et la manière de communiquer avec elles. Sa formation en relation internationale est un atout majeur pour gérer une communauté multiculturelle et internationale.
 Ana est en charge du Community Management de différents espaces conçus par OneThird. Elle fait en sorte que chaque espace soit bien plus qu'un lieu pour dormir ou travailler.

Après avoir travaillé 10 ans dans une agence parisienne où il a participé, en tant que Lead Dev, à la mise en place de plusieurs succès (FranceTV Info, ADP, MonAlbumPhoto ou encore Canal+), Maxim rejoint l'équipe en 2016 en tant que Lead Dev afin d'apporter son expertise et de s'occuper de tous les développements de la plateforme et des services de OneThird.

It is time for people-centric living and working spaces. That is what Urban Campus does. They design and operate spaces (Urban Campuses), with the aim of transforming how people live together in cities.
Urban Campus offers coliving, coworking and shared spaces, that support the modern lifestyle of professionals, who value social interactions. They create communities of like-minded people and animate them by regularly organizing events and activities.
Why?
To answer significant societal changes. Cities are more and more attractive, people are hyperconnected yet they suffer from loneliness, they constantly are in motion and crave flexibility, freedom, and socialization.
Urban Campus welcomes all curious minds. They want to offer opportunities for everyone to discover, learn, test, make... a little or a lot. They support people in their personal or professional projects.
What they are looking for
Urban Campus team is looking for talented members in line with their vision: dynamic, curious, highly motivated to transform the residential real estate industry.
Passionate individuals with strong team spirit, not afraid to tackle new challenges.
Urban Campus team members are passionate about design, architecture, and technology.
But above all, they love food and are on a mission to discover and test the newest restaurants in Paris, Madrid…