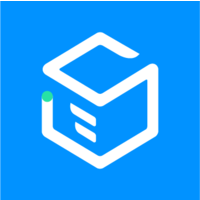 Stuart
Vice President of Global Service Operations
Indefinido

 

London

> 2 años
La empresa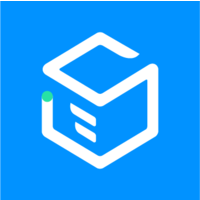 Stuart
Logística, Economía colaborativa

Entre 250 y 2000 empleados
La oferta
Vice President of Global Service Operations
Indefinido

 

London

> 2 años
¡El puesto ya ha sido cubierto!
Who are they?
Stuart (DPD Group) is a sustainable 🌱 last-mile delivery company that connects retailers and e-merchants to a fleet of geolocalised couriers across several countries in Europe.
🚀 Our Mission
We are an impact-driven company that aims to build the future of logistics for a more sustainable world: shared, efficient and reliable. We are committed to creating a new standard for urban deliveries that meet today's environmental and social challenges while offering a premium delivery experience blending speed, flexibility and convenience. Our motto: "Make every delivery a moment all of us can truly celebrate!"
More than 2000+ leading brands already partner with us across Food, Grocery, Retail, and eCommerce to deliver all types of goods at the tap of a button.
Stuart is a highly diverse and inclusive company of 700+ talents from 90+ countries working in Paris 🇫🇷, London 🇬🇧, Barcelona, Madrid 🇪🇸, Poland 🇵🇱 and remotely around the world 🌍. It's the right moment and the right place for us to make an impact on millions of people, as home delivery services hit a record high. And guess what? You can help us fulfil our vision 🙌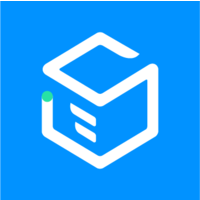 Visit the profile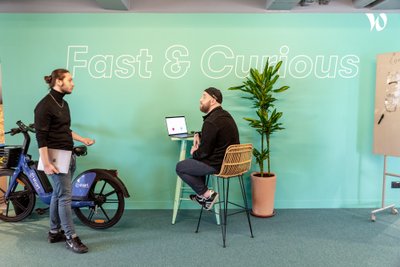 Meet Yousuf, Senior Solutions Engineer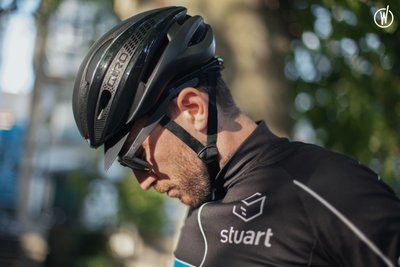 Meet Catherine, Global Sustainability Lead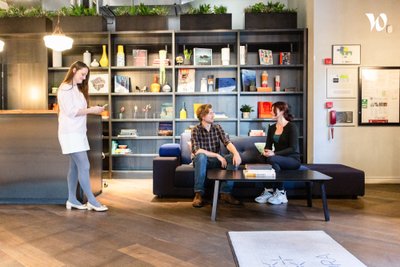 Job description
Let's talk about Global Service Operations ⭐️
Global Service Operations is in the heart of Stuart by balancing supply and demand across 6 countries and over 120 cities in close partnership with local operations. The team is accountable to implement tools, processes and metrics that lead to the continuous optimisation of our business. 
We are growing fast and are looking for a VP of Global Service Operations that will play an essential role in shaping the company's future by defining and aligning our supply and demand operations. 
You will report to our Executive VP of International & Global Operations, and will empower and grow a team of 15+ across London & Barcelona.
What will I be doing? 🤔
Defining our value proposition & engagement strategy with our couriers.
- Build and implement the courier strategy which considers different courier models from self-employed to full-time employees. Ensure there is a clearly defined value proposition for each stakeholder type. 
- Accountable for engagement framework set with each courier type, including contractual templates, perks mix, and other differentiators.
- Define and implement a global approach to courier equipment procurement and distribution.
- Standardise all communication processes throughout the lifecycle of a courier experience, for all courier models and all geographies.
Standardise and optimise the supply and demand processes and tools
- Own the delivery of courier onboarding processes for our global footprint, from tools to execution and performance reporting.
* Develop and operationalize strategies that help us achieve our quality of service targets and business goals.
- Guide the organisation smoothly into its next stage of growth by introducing best-in-class supply & demand programs that enable a continually expanding global footprint and complexity of operations.
- Partner closely with our Tech organisation to ensure we automate key processes that lead to increase efficiency in the organisation.
Provide thought leadership to the current team and new topics
- Actively engage as a member of the global leadership team for cross-cutting strategic, operational and people initiatives.
- Develop working relationships with other functions and leaders to create transparency into input metrics and service levels to other functions/departments across geographies.
* Spearhead the creation of a new team focused on client operations which supports the operational launch of new clients in close collaboration with local stakeholders.
What do we need from you? 😎
12+ years of experience scaling an operational team across multiple countries.
8+ years of people management experience, including managing and developing leaders and managing remotely across multiple sites. Proven track record of attracting talent, scaling and developing high-performing teams, and understanding and celebrating diversity. 
Strategic thinker with a proven track record of transforming operations through innovation and long-term strategies for continuous improvement, setting organisations up to successfully adapt to evolving business needs.
Strong analytical skills with a data-driven mindset.
Excellent communication and collaboration skillsExperience in vendor management and contract negotiation is a plus Fluency in English required
The stuff you wanna know 😉
Work-life balance - hybrid working model and flexible hours 🏡
£200 per month for food (groceries / restaurants / food apps etc) 🥗
Unlimited access to Udemy for all your learning and development needs 📚
Stuart Academy with regular workshops, Stu-Classes, and Stu-Talks 🎓
Stuart is putting Mental Health Awareness first! Wellness Allowance (£40 monthly) to use in any gym or sport class 🧘
Cycle to work scheme with Santander Cycles 🚲Season Ticket Loan (up to £5000 outside Zone 6) 🚇
Full Private healthcare (including dental & optical) provided by AXA 🧑‍⚕️
Pension taken care of through a partnership with Royal London
Work-from-Abroad policy (enjoy 30 days per year working from anywhere!) 🏞 
Work in an international, dynamic and passionate environment with a company culture focused on learning and development 🎉
At Stuart, we believe that employees today want to evolve in collaborative, high-growth environments where they can demonstrate their abilities and thrive both professionally and personally. We are convinced that employees need to find alignment between their inner values and their company's culture and mission to unlock their full potential. We work to create a culture of empowerment, continuous learning and growth where everyone can bring expertise, own projects and easily measure their impact 🙌
Stuart is proud to be an equal opportunity workplace dedicated to promoting diversity. We don't discriminate on the basis of race, religion, colour, national origin, gender, sexual orientation, age, marital status or disability status 💙
Please note: Our Talent Acquisition Team is international coming from across the world 🌍 We kindly ask you to please submit your CV and application in English so that it can be reviewed correctly (unless the job posting is in a language other than English). Thank you 🤗
Want to learn more about us? Visit https://stuart.com/about-us/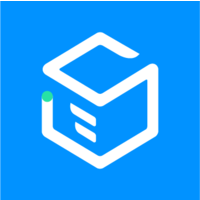 Stuart
¿Te interesa esta oferta?
Questions and answers about the offer
Compartir en LinkedIn

Compartir en Facebook

Compartir en Twitter