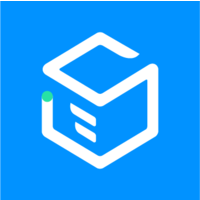 Stuart
Staff Data Engineer (Remote)
Indefinido

 

Teletrabajo a tiempo completo
La empresa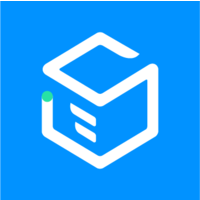 Stuart
La oferta
Staff Data Engineer (Remote)
Indefinido

 

Teletrabajo a tiempo completo
About
Stuart (DPD Group) is a sustainable 🌱 last-mile delivery company that connects retailers and e-merchants to a fleet of geolocalised couriers across several countries in Europe.
🚀 Our Mission
We are an impact-driven company that aims to build the future of logistics for a more sustainable world: shared, efficient and reliable. We are committed to creating a new standard for urban deliveries that meet today's environmental and social challenges while offering a premium delivery experience blending speed, flexibility and convenience. Our motto: "Make every delivery a moment all of us can truly celebrate!"
More than 2000+ leading brands already partner with us across Food, Grocery, Retail, and eCommerce to deliver all types of goods at the tap of a button.
Stuart is a highly diverse and inclusive company of 500+ talents from 90+ countries working in Paris 🇫🇷, London 🇬🇧, Barcelona, Madrid 🇪🇸, Poland 🇵🇱 and remotely around the world 🌍. It's the right moment and the right place for us to make an impact on millions of people, as home delivery services hit a record high. And guess what? You can help us fulfil our vision 🙌
Job description
Let's talk about Data Engineering 🌟
We are looking for a Staff Engineer 🤖 to drive our data-related engineering efforts at Stuart.
Working directly under Stuart's VP of Engineering, you will coordinate four international teams: The data platform, its content and models, the machine learning batch processes (next-day analysis and forecasting) and the machine learning real-time solvers. 
We aim at supporting both Business Intelligence and Data Science experts, to enable them to deploy and maintain their code and algorithms.
Our stack currently relies mostly on the Python language, but also some Scala. It includes technologies like Apache Airflow, Docker, Apache Kafka, Tensorflow, etc. and we extensively use AWS products.
What will I be doing? 🤔
Drive the engineering teams in their efforts to design, implement and maintain robust frameworks for data processing and machine learning. Implement strategic pieces of software when you deem it necessary.
Using pair programming, code reviews and workshops, but also participating in the company-wide community of practices, you share your knowledge about code, architecture, tooling, integration and deployment.
Working closely with the Data Engineering Director, you make sure the team grows and thrives in a great work environment.
Liaising with the other engineering teams at Stuart, as well as the Data Science and Business Intelligence teams, you muster and promote a technical vision both strategically relevant and architecturally consistent.
Grow with us and share: https://medium.com/stuart-engineering 🤓
What do we need from you? 😎
Fluency in English
Significant software development experience (8+ years) in languages like Scala or Python
Significant experience in designing distributed systems and data platforms
Significant technical leadership skills
Experience with: databases, streaming platforms / message queues and distributed computation frameworks.
Want to put a smile on our face?
Participation in community-driven software development.
Experience with data quality processes
The stuff you wanna know 😉
Family-friendly work-life balance - work from home and flexible hours 🏡
Option to work remotely anywhere in France 🇫🇷
Personal Engineering Learning Budget of €1,000 per year 🧑‍💻
Ticket Restaurant by Swile (€13 daily with 60% paid by the company) 🥗
Unlimited access to Udemy for all your learning and development needs 📚
Stuart Academy with regular workshops, Stu-Classes, and Stu-Talks 🎓
Stuart is putting Mental Health Awareness first! Wellness Allowance (€40 monthly) to use in any gym or sport class 🧘
Private healthcare provided by Alan 🧑‍⚕️
Work in an international, dynamic and passionate environment with a company culture focused on learning and development 🎉
At Stuart, we believe that employees today want to evolve in collaborative, high-growth environments where they can demonstrate their abilities and thrive both professionally and personally. We are convinced that employees need to find alignment between their inner values and their company's culture and mission to unlock their full potential. We work to create a culture of empowerment, continuous learning and growth where everyone can bring expertise, own projects and easily measure their impact 🙌
Stuart is proud to be an equal opportunity workplace dedicated to promoting diversity. We don't discriminate on the basis of race, religion, colour, national origin, gender, sexual orientation, age, marital status or disability status 💙
Want to learn more about us? Visit https://stuart.com/about-us/ 
Meet the team
This content is blocked
Youtube cookies are required to show you this content
Questions and answers about the offer
Añadir a favoritos

Compartir en Twitter

Compartir en Facebook

Compartir en LinkedIn