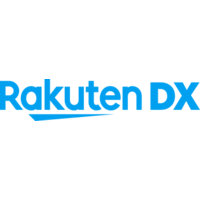 Rakuten DX
SOFTWARE ENGINEER MANAGER (F/H)
Indefinido

 

Fecha de inicio:

 

Salario entre €55K y €65K

Montpellier

Licenciatura / Máster

> 5 años
La empresa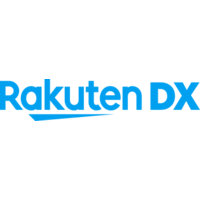 Rakuten DX
Digital, Logiciels, Marketing / Communication
La oferta
SOFTWARE ENGINEER MANAGER (F/H)
Indefinido

 

Fecha de inicio:

 

Salario entre €55K y €65K

Montpellier

Licenciatura / Máster

> 5 años
¡El puesto ya ha sido cubierto!
À propos
L'objectif de Rakuten DX est de fournir aux entreprises, au travers d'une suite logicielle, des solutions de création, de publication et de gestion de contenus numériques enrichis compatibles avec tous types de plateformes. Les possibilités sont infinies : Rakuten DX mise en effet sur les grandes tendances et innovations technologiques (intelligence artificielle, machine learning, réalité augmentée, 5G…) et les intègre continuellement à ses produits au travers de nouvelles fonctionnalités.
Grâce aux solutions Rakuten DX, les entreprises sont capables de créer elles-mêmes, sans développement supplémentaire, des contenus digitaux et interactifs pour ensuite les distribuer sur des plateformes mobiles et web. Les usages sont multiples : outils d'aide à la vente enrichis, des magazines numériques interactifs, des e-books, des démos visuellement attrayantes, des documents et applications d'intégration et de formation des collaborateurs.
Leurs solutions permettent également d'associer de nombreux services, innovations et technologies issus de l'écosystème Rakuten, spécialiste japonais et mondial de l'IT.
Descriptif du poste
The position reports to the Rakuten DX CTO and serves as a member of his Engineering Management Team. This position participates, with the Engineering Leadership Team and other management staff, in charting the direction of the engineering organization, ensuring its operations and assuring its accountability towards Rakuten Group.
Within our Subsidiary, the Software Engineering Manager position has primary working relationships with the other Software Engineering Managers, the other Engineering Leaders, Project Managers and Product Owners.
The Software Engineering Manager relationship responsibilities also include managing her/ his software development team(s) as well as external service suppliers to create and execute engineering programs.
The Software Engineering Manager will also have close relationships with the Tech Division from Rakuten Group and Rakuten Europe subsidiaries to present, coordinate and align Rakuten DX engineering strategy.
KEY ACCOUNTABILITY & RESULT AREAS
• Builds, manages and maintains high performance engineering team capable of consistently delivering goals
• Managing the growth and development of a talented technical team with various experience levels
• Provide technical leadership and guidance to both your team members and your peers
• Overseeing the design, construction, deployment and support of the deliverables
• Collaborates closely with Ops, Product and Production team to deliver with quick time-to-market and with optimal resources.
• Participates in projects scoping, planning and estimation
• Participate to strengthen a data-driven engineering culture at the service of the customer
• Actively hiring new team members in collaboration with HR team
• Engages with agency providers, consultants, freelancers and other suppliers.
• Applies and promotes the Rakuten culture, ethics and values.
OUR STRENGTS
• Product with high visibility. Worldwide users,
• Talented team, ambitious and dynamic,
• Our values are based on collaboration and dialogue within the company as well as with our partners,
• Care for the environment,
• Flexible working hours,
• New spacious premises which are bright and greatly appreciated by all within the Parc Club du Millénaire in Montpellier,
• Personal desks with lifting electric system for an optimum comfort,
• Dining/relaxing areas and an outdoor deck with tables and parasols… Also, why don't you try our Ping-Pong table during your breaks?
• Various free-drinks available,
• Complementary health insurance (mutuelle), lunch vouchers and 50% of your public transportation monthly pass.
Profil recherché
KNOWLEDGE, SKILLS AND EXPERIENCE REQUIRED
• Have a master's degree in computer science or related technical discipline
• 6+ years' experience in "Tech" company as an active technical member with 3+ years' experience in a corporate management role
• Experienced in leading and mentoring multiple teams of Software Engineers.
• Experienced in using and communicating KPIs
• Acts as a role model to enable her/his team to work in a "positive" environment
• Demonstrated excellent communication leadership (written and verbal) and interpersonal skills
• Strong project management skills, with ability to initiate and monitor several simultaneous projects
• Is an adept at agile development (SCRUM), Project Management (PMP) and change management
• Proven ability to influence others across the organization and build trust with a wide range of audiences
• Ability to collaborate effectively with cross-functional team members within international environment
• Leader for change with proven track record of driving process and tools that improve operational scale and productivity
• Have the ability to perform under pressure.
• Sensible on "Data professions" requirements (BI Analyst, Data Scientist…)
• Thrilled by new digital technology and economy, fast-paced and changing environment
• Fluent in French and English
• Must be available to travel (international and national)
• Position location offered in Montpellier, France.
Déroulement des entretiens
Découvrez l'équipe de Rakuten DX
Ce contenu est bloqué
Le cookie Youtube est obligatoire pour voir ce contenu
Questions et réponses sur l'offre
Añadir a favoritos

Compartir en Twitter

Compartir en Facebook

Compartir en LinkedIn
Nuestra selección de artículos
Inspírate con esta selección de artículos