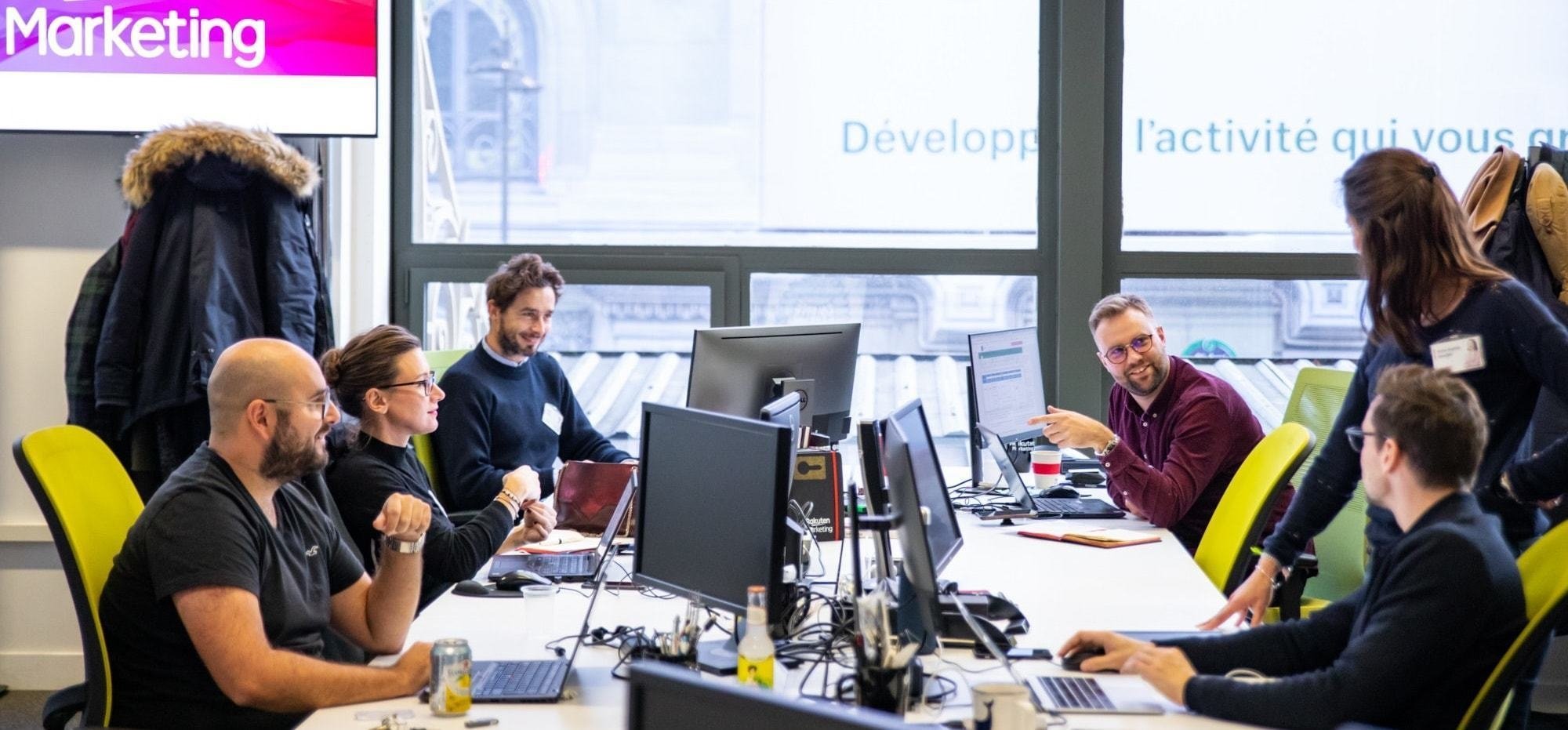 Rakuten Advertising
AdTech/MarTech, Digital, Inteligencia artificial/Aprendizaje automático

Paris
Julien is passionate about development since the age of 7, he graduated from the University of Saint-Etienne and began his career as a researcher in Artificial Intelligence at the Kyoto University in Japan.
What does he like about Rakuten Advertising? The ability to implement advanced AI techniques incorporating high volume and low latency systems, within a global organization.
His worst trait? Greed. He recently tried cooking but quickly realized he was better at engineering than cordon bleu!
Nina has been working in the field of human resources since her studies, and her exposure to international organization has given her a diverse mindset. She is now a partner in several countries, streamlining business processes to add value to people day-to-day activities.
What does she like about Rakuten Advertising? Developing in a global and dynamic organization, working alongside specialized team members that support a strong human resources strategy.
Her worst trait? Humming songs in the open-space.
Matthias began his career in 2010 in digital consulting at Omnicom before joining Re-Mind, a leading independent French agency. After nine years of digital consulting and a variety of roles, involving associating purchase and tracking negotiation with the pluri-media board part, he joined the Rakuten Advertising sales team.
What does he like about Rakuten Advertising? A healthy working environment that challenges him, within an energetic and dynamic structure on the French and International market.
His worst trait? It is said that he is be stubborn as a mule!
Rakuten Marketing is now Rakuten Advertising!
Global AdTech leader, part of the Rakuten group, the 6th largest eCommerce company in the world, Rakuten Advertising connects and generates maximum performance for its advertisers by using the latest tech in artificial intelligence and software engineering.
Rakuten Advertising's mainstream products are
An affiliate platform, Rakuten Affiliate Network (Ex-Linkshare) – leader in this market for many years.
A suite of programmatic products including Prospecting and Retargeting, for which Rakuten Advertising can rely on the Nextperf platform acquired in 2015.
Rakuten Advertising's vision and ambition is to use the power of AI into all of its products whilst also leveraging exclusive data available from the Rakuten group and its subsidiaries.
What they are looking for
Its French offices have 60 employees with a wide variety of skills and experience, ranging from Data Scientists to Accountants.
Like many other international tech companies, its main business language is English, and Rakuten Advertising encourages employees to use and develop their language skills so they can build strong relationships with their international colleagues. French is still widely used in its local offices, but Rakuten Advertising encourages multilingualism as they have 16 offices across 5 continents.
Rakuten Advertising also highly values soft skills such as optimism, curiosity, team spirit, and innovation and encourages these philosophies within its workplace and organisation.
Rakuten means "Optimism" in Japanese, and they truly believe in this!

They are world leaders in affiliate marketing.

Machine Learning and AI are not just buzz words!

Rakuten Advertising strongly invests in its employees through a variety of training & development courses allowing them to grow and progress.

They have a designated Karma team that organizes seminars and team-building events all year long!