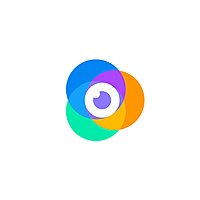 Partoo Italia
Business Development Representative - Mercato Italiano
La empresa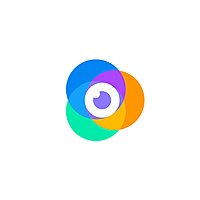 Partoo Italia
Digital, Digital Marketing / Data Marketing, SaaS / Cloud Services
La oferta
Business Development Representative - Mercato Italiano
About
Localoo es una empresa scale up cuya misión es ayudar a los establecimientos a desarrollar sus ventas con Internet.
Con más de 200 empleados en Francia, España, Brasil e India, Localoo tiene una tasa de crecimiento anual de entre el 80% y el 100%. Y esto es sólo el principio. Su objetivo es convertirse en la aplicación de referencia utilizada por los puntos de venta de todo el mundo para desarrollar su negocio con Internet.
Los próximos 5 años verán, por tanto, una aceleración muy fuerte, tanto en términos de producto que aportará cada vez más valor a sus usuarios, a nivel internacional con su ambiciosa estrategia de expansión, como desde el punto de vista humano con el refuerzo de los equipos en sus distintas oficinas.
En mayo de 2021, Webedia decidió financiar el crecimiento internacional de Localoo con 15 millones de euros. Nuestra ambición es alcanzar los 100 millones de facturación y los 1000 empleados en 2025.
Pero Localoo es sobre todo una aventura humana: personas sencillas, divertidas, curiosas, empáticas y exigentes que quieren generar un impacto real ayudando a las empresas locales y comprometiéndose con las empresas que sitúan la política de RSE en el centro de su estrategia. Por ejemplo, los empleados de Localoo tienen la posibilidad de dedicar su tiempo a organizaciones sociales o ecológicas a través de la plataforma Vendredi.
El desarrollo personal y profesional de los empleados, así como su bienestar, es una de sus prioridades, como demuestra la etiqueta Happy at Work que recibieron en 2020 !
Job description
Partoo is a scale up company whose mission is to help stores develop their turnover thanks to the Internet. 
With more than 200 employees in France 🇫🇷, Spain 🇪🇸, Brazil 🇧🇷 and India 🇮🇳, Partoo is growing at a rate of 80% to 100% per year. And this is just the beginning! Our goal is to become the reference application used by stores around the world to develop their business thanks to the Internet.
The next 5 years will be those of huge growth, both in terms of the product, which will bring more and more value to its users, and on an international level with our ambitious expansion strategy, as well as from a human point of view with the strengthening of the teams in our various offices.
In May 2021, Webedia decided to finance Partoo's international growth with 15 million euros. Our ambition is therefore to reach 100 million euros in turnover and 1000 employees by 2025.
But above all, Partoo is a human adventure: simple, fun, curious, empathetic and demanding people who want to make a real impact by helping local businesses and committing themselves to a company that places CSR policy at the heart of its strategy. For example, Partoo's employees have the opportunity to dedicate their time to social or ecological organisations via the Vendredi platform. 
The personal and professional development of employees, as well as their well-being, is a priority for the company, as evidenced by the Happy at Work label we received in 2020 and our 4.9/5 rating on Glassdoor.
Ora vogliamo intensificare la nostra crescita e rinforzare la nostra squadra commerciale dedicata alle grandi insegne in Italia.
Responsabilità:

• Identificare e contattare nuovi prospect
• Essere in grado di identificare gli interlocutori chiave tanto per potere decisionale quanto per interesse
• Testare nuove metodologie di prospezione e analizzare i risultati al fine di sviluppare una strategia innovativa e performante 
• Collaborare con il team marketing per automatizzare il processo di presa d'appuntamenti, dì invio contenuti etc…
• Prendere più di 6 appuntamenti a settimana 
Perché lavorare con noi:

• Parteciperesti alla creazione di prodotti innovativi in una start-up in forte crescita
• Faresti parte di una start-up giovane e dinamica con sede a Parigi ed uffici a Barcellona
• Parteciperesti alle nostre attività di team building (sport, aperitivi, seminari…)
Profilo richiesto:

• Parli italiano ed inglese e preferibilmente spagnolo e/o francese
• Hai buone doti comunicative, relazionali, di ascolto e spirito di squadra
• Sei rigoroso ed organizzato ed hai uno spirito analitico
• Hai idealmente una prima esperienza nella prospezione commerciale
• Sei determinato e non accetti un « no » come risposta
• Sei proattivo ed hai voglia di partecipare ad un'esperienza formativa intensa sul piano professionale tanto quanto personale 
This content is blocked
Youtube cookies are required to show you this content
Questions and answers about the offer
Añadir a favoritos

Compartir en Twitter

Compartir en Facebook

Compartir en LinkedIn
Nuestra selección de artículos
Inspírate con esta selección de artículos