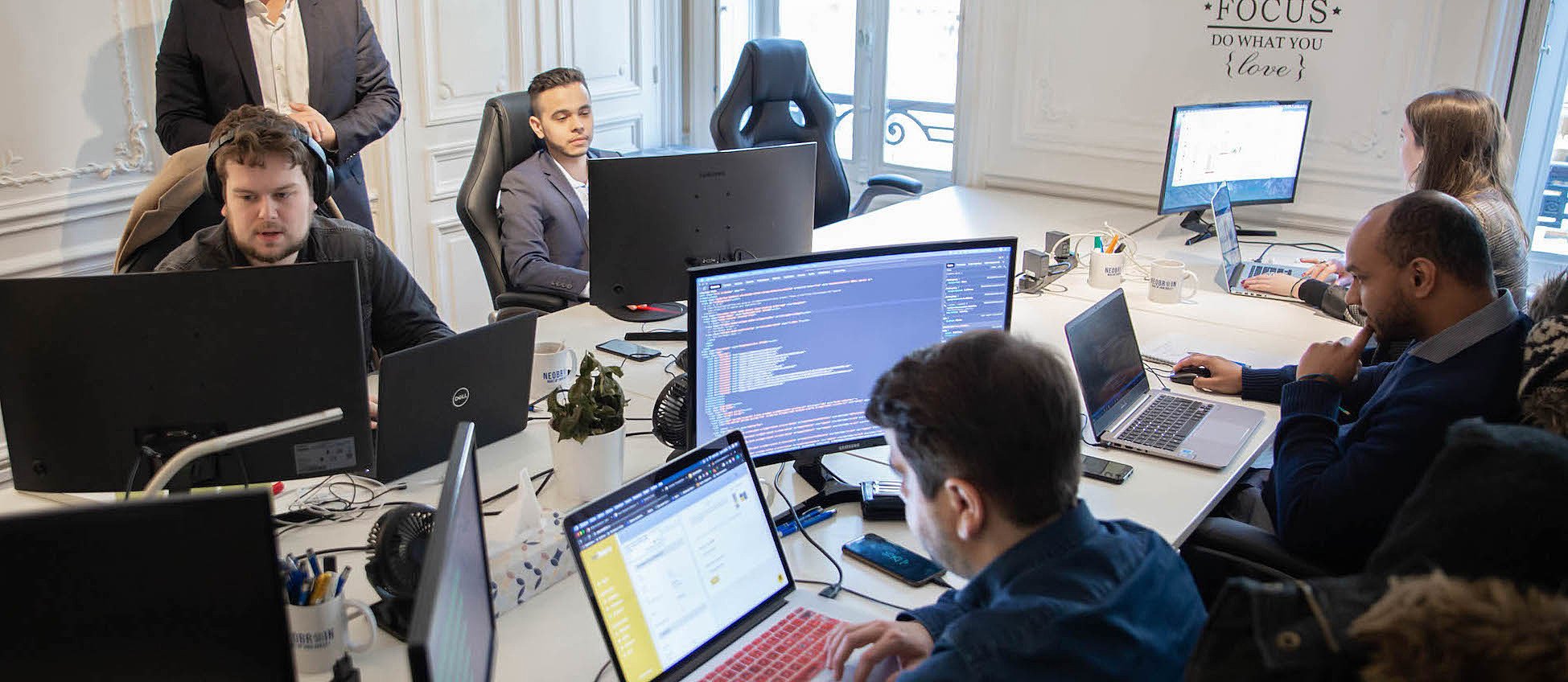 NEOBRAIN
Lead developer
Indefinido

 

Lisboa

Teletrabajo a tiempo partial

Licenciatura / Máster

> 3 años
La empresa
NEOBRAIN
La oferta
Lead developer
Indefinido

 

Lisboa

Teletrabajo a tiempo partial

Licenciatura / Máster

> 3 años
¡El puesto ya ha sido cubierto!
À propos
NEOBRAIN utilise l'intelligence artificielle pour accompagner l'Homme dans la transformation des entreprises. L'objectif est de faire aimer leur emploi et l'entreprise aux collaborateurs en alignant la vision de l'entreprise et celle du salarié.
Descriptif du poste
Neobrain, using artificial intelligence, has created a technology (platform and application) to anticipate and facilitate strategic HR decisions. The startup responds in an efficient and relevant way to three key needs within organizations: employee commitment and loyalty; simplification and fluidity of internal mobility; alignment of employee skills with the company's strategy. Thanks to its unique technology and its knowledge of the business, Neobrain limits the impact of business transformation on people.
We are looking for a Lead Developer to join a fast-growing technical team and take on major challenges.
Tasks:
Imagine and develop innovative back and front end tools.
Participate in a wide variety of projects where you will be completely autonomous.
Manage a young team of 3 to 5 web developers.
Participate in the development of a SaaS product with high added value in the booming field of human resources at the national and international level.
At the heart of the development of NEOBRAIN products, with regular customer feedback, and working with agile methods.
Profil recherché
Desired profile:
Desired technologies:
→ PHP (Good command expected)
→ Symfony Framework (2.8 / 3.4) (Good command expected)
→ TWIG
→ SQL
→ CSS / HTML
→ Javascript/jQuery
→ BONUS: Automation tools such as Selenium
Required skills:
Know the concepts of programming
Analyze a need and model a computer application
Understand English (professional)
Good knowledge of testing tools and methodology: code, responsiveness, rendering on different engines (Firefox, Safari, Chrome, IE, Opera…)
Mastery of APIs (REST)
Manage versions (git)
Sensitivity to UX and knowledge of Design Patterns
Ensure customer support
Take into account project constraints (deadlines, expectations).
Solve problems (origin, patches, release of patches)
Be creative and imaginative to find new solutions and innovate
Have a good general computer culture.
Agile methods
Mastered
Soft skills:
You have a managerial profile with a minimum of 3 years experience in a similar position
Autonomy
Creativity, sense of innovation
Adaptability and flexibility
Ability to analyze and summarize
Team spirit / sense of teamwork
Project management
Découvrez l'équipe
Ce contenu est bloqué
Le cookie Youtube est obligatoire pour voir ce contenu
Questions et réponses sur l'offre
Añadir a favoritos

Compartir en Twitter

Compartir en Facebook

Compartir en LinkedIn