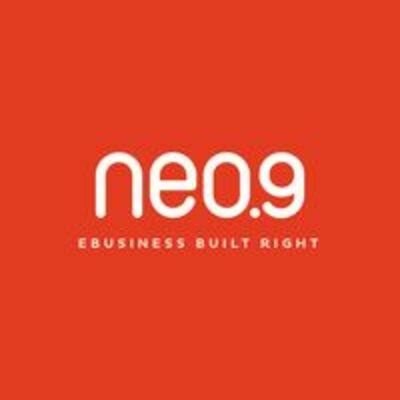 Neo9
IT Project Director (H/F)
Indefinido

 

Fecha de inicio:

Salario entre 60K € y 70K €

Teletrabajo a tiempo completo

Formación:

Licenciatura / Máster

Experiencia:

> 5 años
La empresa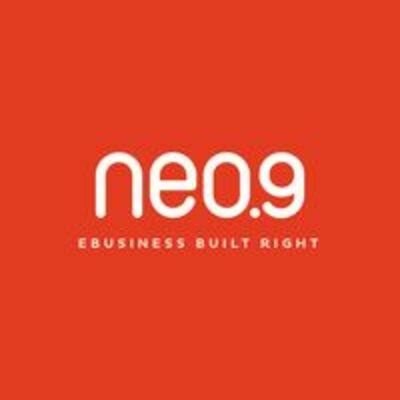 Neo9
Aplicaciones móviles, Software, Electrónica/Telecomunicaciones

Entre 50 y 250 empleados
La oferta
IT Project Director (H/F)
Indefinido

 

Fecha de inicio:

Salario entre 60K € y 70K €

Teletrabajo a tiempo completo

Formación:

Licenciatura / Máster

Experiencia:

> 5 años
¡El puesto ya ha sido cubierto!
Qui sont-ils ?
Neo9 c'est avant tout une équipe d'experts.es : développeurs.ses, designers.euses, devops, ayant le e-commerce pour terrain de jeux favori.
Que font-ils ?
Travailler chez Neo9, c'est d'abord le plaisir de concevoir, développer et opérer sur le cloud des plateformes e-commerce innovantes, mais c'est aussi avoir l'opportunité de grandir techniquement et humainement dans une structure à taille humaine. Nos réalisations intègrent nos trois piliers d'expertise : catalogues e-commerce, moteur de traitement de commandes et applications web transactionnelles. En veille technologique permanente, les solutions produites dans les agences de Neo9 - pas de régie ! - sont ainsi 100% custom - pas d'intégration progiciel, pas de CMS PHP, pas de logiciel close source.
Pourquoi donc ?
Notre objectif chez Neo9 est d'aider nos clients - de la startup au CAC40 * à relever les challenges du e-commerce d'aujourd'hui en s'appuyant sur notre expérience et notre expertise. Outre la prise en compte des spécificités métiers de chacun de nos clients, les solutions sur mesure que nous développons sont nativement conçues pour être à haute disponibilité, scalables et sécurisées afin de s'adapter à des contextes sans cesse plus exigeants en termes de performance.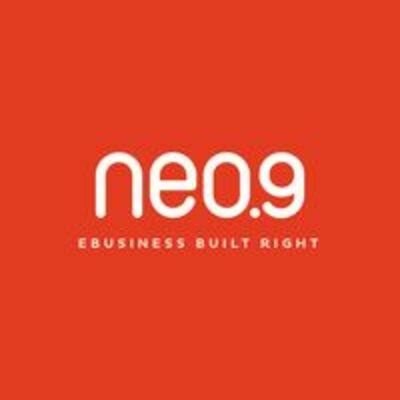 Visiter le profil
Rencontrez Guillaume, Co-fondateur et Directeur Général

Rencontrez Vincent, Agile Project Manager

Rencontrez Pierre, Tech Lead Search
Descriptif du poste
Reporting :
The Account & Team Manager will report to the Agency Director
The Account & Team Manager will be in contact with:
the Project Department on subjects relating to its Project manager pool
the Technical Department on subjects relating to its technical pool
the Commercial Department on commercial matters
Missions :
The Account & Team Manager will be responsible for ensuring the coordination and overall management (functional, human, financial, technical and administrative) of a portfolio of e-commerce platform development projects, relying on one or several teams placed under his responsibility. This is to ensure customer loyalty and satisfaction.
The Account & Team Manager will also be responsible for the proper functioning of his/her teams.
As part of the implementation and monitoring of Neo9's e-commerce projects, the Account & Team Manager will have the following responsibilities:
Operational and commercial management:
You implement action plans to develop customer satisfaction;
You provide customers with Neo9's e-commerce business knowledge and skills;
You participate in the pre-sales phases and respond to calls for tenders in close collaboration with the sales management and the agency management;
You ensure the customer interface: take into account the briefs & support the customer when writing the need;
You ensure regular contact with your customers (Steering Committees and Review Committees) in order to improve their satisfaction and develop a long-term relationship;
You participate in the development of existing customer accounts by offering additional services (run service, maintenance, etc.) and by anticipating future needs;
You participate in the commercial follow-up of the projects managed by your teams (edition and validation of quotes, follow-up of purchase orders, issuance of invoices and follow-up of receipts, reminders) by relying on your Office Manager for the administrative part;
Under the responsibility of the Agency Director, you lead commercial negotiations for projects managed by the agency (TJM, exceptional invoicing, catch-up, commercial gesture);
You are responsible for the planning and internal implementation of projects: planning, workload, progress monitoring, internal animation, monitoring of the specification, development, testing and deployment phases, up to production and then evolutionary maintenance ;
You monitor indicators and report to the Branch Manager
HR management and monitoring:
You ensure the HR follow-up of your teams by reporting difficulties and alert points;
You carry out the Annual Evaluation Interviews (EAE) and mid-EAE of your teams, with the help of your project managers;
You raise training needs;
In coordination with your Branch Manager, you optimize the assignment of employees in terms of costs, skills and career plans;
You participate in the definition of human resources needs to be implemented in collaboration with the Branch Manager
You participate in the recruitment process alongside the Human Resources Department.
Profil recherché
Required profil :
Hard kills :
Digital project management at an end customer and/or in ESN;
Excellent knowledge of e-commerce businesses (B2C, B2B, marketplaces and traditional sites);
Essential technical knowledge in order to understand the customer's request and analyze their needs;
Mastery of the agile Scrum/Kanban methodology;
Fluency in French and English, Spanish is a plus;
Concepts of management control of a digital project: turnover, operating margin, expenses, cost, budget consumed, etc.
Soft skills :
Good interpersonal skills;
Active listening and ability to reformulate;
Dynamism, pro-activity in order to adapt to the constant evolution of customer needs and the environment and to seize the opportunities presented by the market;
Sense of service and customer satisfaction;
Ability to argue and convince.
Experience :
2 years in an equivalent position or 5 years in digital project management
Salary : 60 - 70k€ annually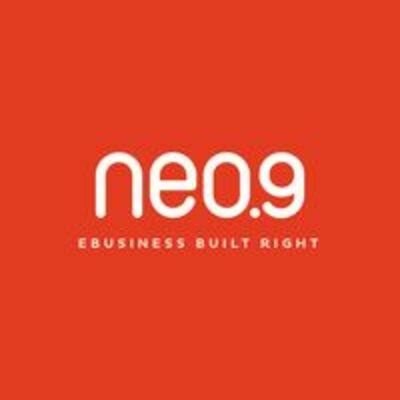 Neo9
¿Te interesa esta oferta?
Questions et réponses sur l'offre