La empresa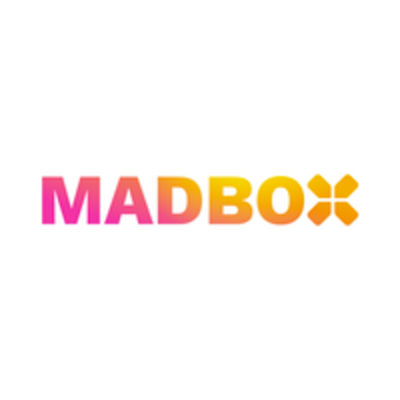 Madbox
Videojuegos

Entre 50 y 250 empleados
La oferta
ASO Manager (M/F)
¡El puesto ya ha sido cubierto!
Who are they?
Madbox is a fully integrated studio based on 3 pillars : game creation and self-publishing
accelerated through proprietary tech automation that empowers teams.
With over 250 million players and growing, they're looking for talents with a mad ambition, mad passion, and mad skills to join them.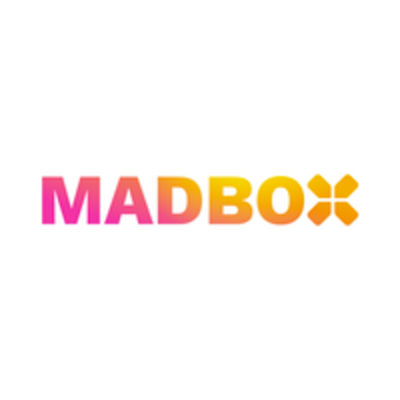 Visit the profile
Rencontrez Jean Nicolas, CEO & Co Founder
Rencontrez Alizé , Creatives Artist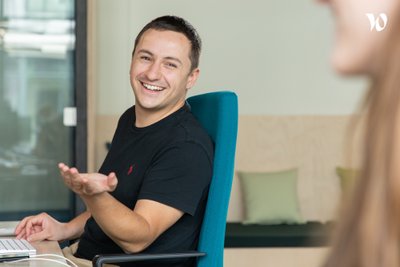 Rencontrez Arthur, Producer & Game Lead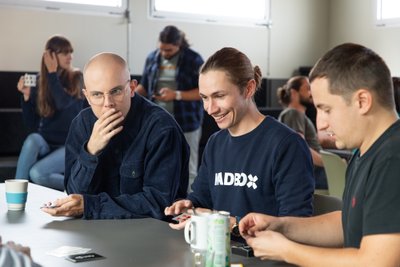 Job description
Madbox is a mobile gaming company, creating and publishing its own games worldwide. Since 2018 Madbox has gathered more than 300 million players, still growing. We are looking for top talents with mad skills, a mad passion and a mad ambition to join us.
After our success in the hypercasual segment, we are now developing casual games - currently in various stages of development - and are looking for a talented and resourceful growth analyst who will be responsible for several key projects impacting the success of our titles.
What will you do ?
App Store Optimization: you will be responsible for the organic volume of our portfolio of titles. You will create the processes, tools and experiments improving our conversion rates, as well as increasing our relevance in key searches on both the Apple AppStore and Google PlayStore. You will work hand in hand with the Game Performance Managers to understand the relationship between paid UA and organic traffic.
Apple Search Ads: You will be responsible for the performance of this important User Acquisition channel for our whole portfolio.
Creative Outsourcing: you will be the conductor (chef d'orchestre) of our creative outsourcing efforts: being the main point of contact, creating a clear pipeline, liaising with our internal teams, feedback creatives outsourcing partners to deliver high performance creatives... All this with the goal to bring high performing creatives - be it videos or playable - for our titles.
Market Analysis: you will bring insights from the market that will feed our production department, enabling them to take better decision at each stage of their projects
These are examples of projects you would be able to tackle in the short term. We are looking for a versatile profile, willing to learn fast and drive impact, and who want to be exposed to a variety of topics.
Other examples could involve: managing influencer marketing campaigns, improving our game retention through notification, improving our game monetization through targeted offers...
Madskills required
Strong business acumen & analytical skills (preferably with an education background in business, engineering, finance, or mathematics)
Great interpersonal skills: confortable with discussing with external partners, develop the relationship while being able to drive them and challenge them when needed
Solution oriented: ability to be "hacky" and focus on solutions in front of each situations
You have positive attitude with the ability to give and receive constructive feedback
Your organization skills are top notch, enabling to make progress on several topics in parallel. You can create process from scratch and you are able to iterate fast to make progress.
French & English speaking and writing
Having a mobile gaming experience is a plus
What do we offer ?
A competitive compensation, a transparent grid shared for each Madboxer to allow frequent evolutions
Team profit sharing as it will always be a collective success, we share what we create all together
Private medical cover, because your health should always come first
Lunch coupons - joining Madbox means joining a group of foodies
Regular team events where you will discover where the "mad" of Madbox comes from !
Remote policy : 3 days at the office, 2 days at home (every week you can choose the day you want to work remotely)
Our culture at Madbox :
Our culture is based on four pillars built by Madboxers for the Madboxers:
Explore together : we take risks together, we fail together and win together.
Learn fast : create, test, assess, learn, share, repeat.
Be thoughtfully candid : share what you have in mind like you would like others to share it with you.
Shape (y)our journey : you are the owner of (y)our ambitious success, and the success of Madbox. 
Our Recruiting Process
 A first call with our Recruiter 
An interview with our Head of Growth
Home Assignment
A review test interview with the Head of Growth and the Game Performance team
Final interview with one of our co-founders
NB: Offers are usually sent within 48h after the last interview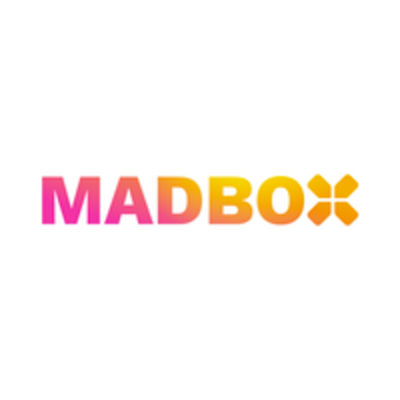 Madbox
¿Te interesa esta oferta?
Questions and answers about the offer
Compartir en LinkedIn

Compartir en Facebook

Compartir en Twitter