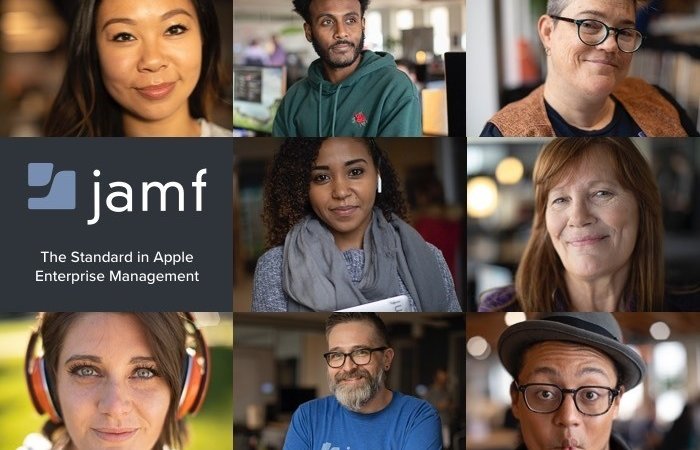 Jamf
SaaS/Servicios en la nube

Amsterdam, Emmen, Katowice, London, München, Paris, Stockholm

Pushing the boundaries of technology.
We may be Apple first, but we also know that one management solution cannot be stretched to serve all ecosystems. Building the best Apple IT management and infrastructure solution is never done, and offering cross-platform support makes more sense. We are always tweaking, tinkering, relentlessly improving. Development at Jamf means creative problem-solving that continually improves products that simplify people's lives through technology. We serve our customers best when we support multiple platforms and device types — including Android and Windows — which is why it is essential that Jamf hires from a broad experience pool. Many organizations with Apple also have non-Apple devices; it's critical that endpoint security solutions leverage the unique capabilities and features of each ecosystem.




Organization and methodologies

Cracking the code
Our developers work closely in agile delivery teams, product teams and cloud engineering to produce new features, improve software components and become subject matter experts in various Jamf components and product offerings. No "factory" coding with your head down here. They fully support new innovations and OS releases the moment they are made available by Apple. Several Jamf engineers are even named in patents and with team names like CatDog, ThunderSnow and Dalek you can expect to have some fun while building cutting-edge software.
Our teams
Engineering / Software Development
Cloud & Delivery
Product Management
Product Strategy

We succeeed when our People succeed. Jamfs go above and beyond for each other. We collaborate, we work together we help no matter what. We are simply good people – jerks just don't cut in here.
We look forward to receiving your application! Please send your resume in ENGLISH. We have international team members engaged in the process who may not be versed in Polish.Feel free to send us a message or ask any questions at recruiting@jamf.com.
STAGE 2 - Phone screen Interview
Once an application is received and qualified, a recruiter will conduct an initial phone screen to get to you know you better, learn more about your background and experience and discuss the position you are interested in. This is also an opportunity for you to ask any questions and learn more about Jamf.
After the initial phone screen, we would love to meet you either on-site or on-line. As the situation around Coronavirus continues to evolve, we are constantly evaluating the safety and health of our employees and job candidates. Our recruiting and hiring team is fully equipped to offer candidates remote interviews and remote onboarding. We've had many Jamfs successfully get set up to start remotely!
Depending upon the position, at this stage you would likely meet with the hiring manager and members from the department team. Candidates may also complete an online assessment during the on-site interview that assesses cognitive aptitude and personality fit for various roles. Our recruitment team will keep you informed of the process and who you will be meeting with.
Upon selection, an offer is made and a background check is completed. We remain ready to speak with you about careers opportunities at Jamf!