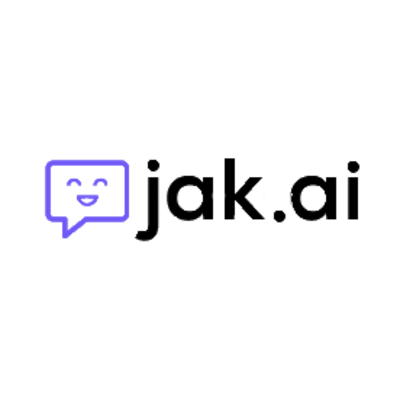 Jak.ai
Sales Manager
Indefinido

 

Fecha de inicio:

 

Salario entre 40K € y 75K €

Lisbonne

Licenciatura / Máster

> 5 años
La empresa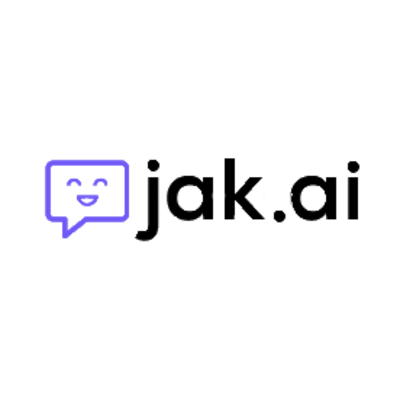 Jak.ai
Movilidad

Entre 15 y 50 empleados
La oferta
Sales Manager
Indefinido

 

Fecha de inicio:

 

Salario entre 40K € y 75K €

Lisbonne

Licenciatura / Máster

> 5 años
¡El puesto ya ha sido cubierto!
Qui sont-ils ?
Nous construisons le premier assistant personnel qui combine intelligence humaine et artificielle.
Chez Jak.ai, nous nous occupons des tâches chronophages de nos clients : trouver un taxi, acheter un billet de train ou d'avion, réserver un hôtel, un restaurant ou encore un rendez-vous chez le coiffeur…
Nos clients peuvent faire leur demande par téléphone ou WhatsApp tout comme avec un vrai assistant personnel.
Nous combinons l'empathie de l'humain à la puissance de la technologie et de l'intelligence artificielle pour offrir le meilleur service possible.
Notre vision
De nombreuses tâches sont chronophages et stressantes. Dans les entreprises les cadres confient ces taches à un assistant personnel et non à une application ou un site internet.
L'assistant personnel permet de réduire de manière considérable la charge mentale et le temps alloué à ses tâches. Cela a un impact considérable sur l'efficacité et le bien-être. Mais faire appel à un assistant personnel est extrêmement couteux et reste inaccessible pour la grande majorité.
Notre objectif ? Rendre l'assistant personnel accessible au plus grand nombre.
Notre Culture d'entreprise
Avoir de l'ambition : viser grand et international
Rester simple : aller à l'essentiel, sans fioritures
Être Focus : faire une seule chose mais à la perfection
Travailler en équipe : seul on va plus vite, ensemble on va plus loin
Rester positif, quoiqu'il arrive : chercher des solutions quand ça ne se passe pas comme prévu
Descriptif du poste
Sales Manager
Contract: Full-time
Package : €75K
Location : Based in Lisbon
Start date: ASAP
Contact: admin@jak.ai
📈 Since January 2021, more than 40,000 orders made with exponential growth
🎯 Our Product & Vision
Our Product
We are building the first personal assistant that combines human and artificial intelligence.
Jak.ai takes care of boring and time consuming tasks for our customers : finding a cab, buying train or plane tickets, booking a hotel, a restaurant or an appointment at the hairdresser's.…
Our customers can make their request directly over the phone or through Whatsapp, just like a real personal assistant.
We combine real human assistance with the power of technology and artificial intelligence to deliver the service as effectively as possible.
Our Vision
When it comes to time consuming day-to-day tasks, wealthy companies top executives don't use apps and websites. They have personal assistants.
Having a personal assistant dramatically reduces mental workload and saves huge amounts of time : this is a real game changer for personal efficiency and well-being.
But it is critically expensive (from €5K to €10K per month) and unaffordable for almost everybody.
Our goal ? To build the next generation of personal assistant, accessible to the greatest number of people.
🥇Our Culture
Be ambitious: think big and worldwide
Be simple: keep the essential
Be focused: do one thing really, really well
Be a team player: in the long run, it is the only way to win
💫 What are we looking for ?
We are looking for a highly driven and motivated Sales Manager. You need to be able to show the team how it's done!
A Sales Manager who :
Is a high performer with lot of energy
Has exceptional communication, conviction and leadership skills
Is really structured
Is process and metrics driven
Is able to switch between management and closing merchants !
Is able to motivate / energize your team to achieve monthly goals
Is able to act proactively to ensure smooth team operations and effective collaboration
Has a proven track record in terms of motivating staff and driving people to success & performance
Is curious with a strong entrepreneurial, commercial and result-driven mindset
📝 What are you going to do?
You will be in charge of building and managing the sales team.
You are responsible for the Sales Activity KPIs and your #1 goal is to improve the Sales Conversion Rate.
Performance
Set up reporting and allow the founders to have a dashboard of key indicators
Management
Monitor sales team performance and report on metrics
Motivate, train and coach the team
Participate in recruiting and growing your team
Sales Enablement
Create a culture where the processes are used and improved daily
Optimise our sales CRM to maintain well organized data and improve the team's efficiency
Build processes, speeches and training programs that will enable the sales team to grow from 10 to 100
Profil recherché
🎓 Requirements
Proven work of sales experience (5 years minimum)
Experience of management of at least 3 people
Has entrepreneurship, start-up or scale-up experience (mandatory)
No remote : work at the office is necessary to build our sales culture
Having a significant experience in a call center is a plus
Fluent in French and English
🎁 Benefits
25 working days paid
Join a fast-growing company with a clear vision and strong values
Join a fun and energetic team
Organic fruit basket delivered every Monday morning to the office
Regular team events
A gym to work out
Déroulement des entretiens
🗓️ What to expect from our hiring process?
Introduction call with a founder - 30 minutes
Interview with a founder - 60 minutes
Interview with an external advisor - 60 minutes
Reference Check
📂 How to apply?
Does this role sound like a good fit?
Email us at admin@jak.ai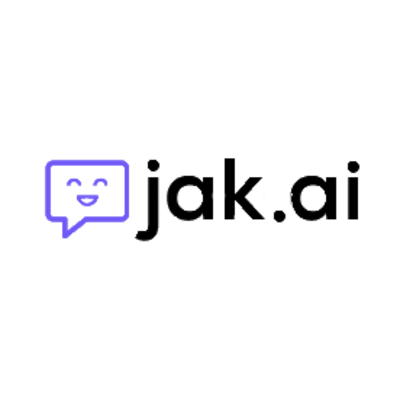 Jak.ai
¿Te interesa esta oferta?
Questions et réponses sur l'offre
Compartir en LinkedIn

Compartir en Facebook

Compartir en Twitter