¡El puesto ya ha sido cubierto!
Who are they?
EcoVadis is the leading provider of business sustainability ratings. Their solutions are backed by an international team of experts and powerful technology. They analyze data and build sustainability scorecards that give companies actionable insights into their environmental, social and ethical risks.
EcoVadis is driven by a diverse team of over 1000 talented professionals representing more than 60 nationalities. The team is based around the globe, including offices in Paris, Barcelona, London, Dusseldorf, Warsaw, Mauritius, New York, Tunis, Hong Kong, Toronto and Tokyo. They hire remotely as well.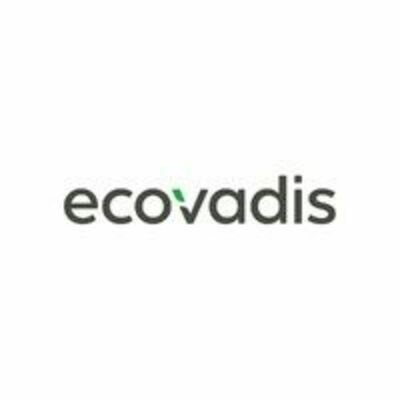 Let's go!

Job description
Design at EcoVadis
We are a global and cross-disciplined team of designers, researchers and writers. And our mission is to reduce the complexity of supply chain sustainability down to the right balance of flexibility, power, and ease of use for enterprises and suppliers, guiding all companies toward a sustainable world.
About the Role
As a Product Designer at Ecovadis, you will play an active role in defining and solving such a technical and complex theme as sustainability, driving innovation within our multi-product platform. You will collaborate closely with cross-functional teams, including product managers, engineers, and other designers, to create easy-to-navigate and visually appealing solutions that drive impact and lead business growth.
You will:
End-to-end design process: Take ownership of the product design lifecycle, from ideation to implementation, ensuring high-quality designs that align with business goals and user needs;
Research and analysis: Conduct user research activities, including user interviews, usability testing, and data analysis, to gain deep insights into user behavior, preferences, and pain points;
UX/UI design: Create user flows, wireframes, prototypes, and hi-fidelity designs balancing usability with aesthetic appeal and ensuring design consistency throughout the product and portfolio;
Industry trends and best practices: Continuously research and explore emerging design trends, tools, and techniques. Share knowledge and insights with the team to drive innovation and elevate the overall design capabilities;
Accessibility and inclusivity: Champion accessibility and inclusivity in design, considering diverse user needs and ensuring compliance with relevant accessibility standards and guidelines;
Design system: Contribute to the development and maintenance of a design system that ensures consistency and efficiency in design processes. Advocate for design best practices and guidelines across the organization;
Scope: Develop and execute against both short and long-term roadmaps;
Ideal, but not required: Able to measure, monitor and translate product performance results into actionable design improvements.
Additional Information
Location: Warsaw/remote from Poland

Start date: ASAP

Contract: B2B or CoE
Everyone at EcoVadis contributes to a culture of trust, respect and empowerment. Our growing team in Poland is full of talented professionals from various fields who all share a desire to change the world.


We offer competitive salaries and support personal growth from day one with extensive onboarding, mentoring and a brand new e-learning platform bursting with courses and modules so you can learn new skills and fine-tune old ones.
Our team enjoys the benefits of flexible working. Some of us work from home and some prefer to work from our easily accessible (metro, tram, bus, bike, suburban train) office hub in the heart of Warsaw. We have regular onsite and online team breakfasts. Our CSR team coordinates events where we can give back to local communities and ecosystems. At the office you can chill in break areas, enjoy a panorama of Warsaw or visit our lovely terrace.


EcoVadis will support you with all the necessary office equipment, holidays in line with Polish labor law, optional (fully covered or co-financed) health care and life insurance, Multisport card as well as a lunch card. Everyone at EcoVadis can also use a community service day when volunteering.
Please, share with us your English CV and portfolio and we can guarantee a response to every application. A new job with purpose awaits you!
Don't fit all the criteria but still think you'd be a good candidate? Please apply anyway to give our hiring team the opportunity to assess your skills and to learn more about what you could bring to EcoVadis. We're interested in hiring capable people, regardless of professional and educational background.

Can the hiring process be adjusted to suit my needs? Yes. We want everyone going through the hiring process with EcoVadis to feel confident that you are able to demonstrate your full potential. We welcome applications from disabled people, people with long-term health conditions and neurodiverse candidates. If you need any adjustments, please let the hiring team know.

 
Our team's strength comes from everyone's uniqueness and is founded upon mutual respect. EcoVadis commits to equity, inclusion and reducing bias in our hiring processes. EcoVadis does not accept any form of discrimination based on color, national or ethnic origin, ancestry, citizenship, religion, beliefs, age, sex, gender identity, sexual orientation, neurodiversity, disability, parental status, or any other protected characteristic that makes you unique. In your application, we encourage you to remove personal information such as: photographs, marital status, number of children, religion, gender, residential postal code, university graduation date, past medical or parental leave(s) taken, nationality (instead, please state if you are legally eligible to work in the job region/country), university name (instead, please state any degrees obtained and the study major)
Preferred experience
Design expertise: Strong understanding of design principles, user-centered design, UX patterns, and information architecture;
Service design mindset: Experience mapping user journeys across different touch points and collaborating with peers, teams and functions to spot dependencies, opportunities and ensure a coherence, consistent, integrated brand and end-to-end, surface-to-core user experience;
Attention to detail: Meticulous attention to detail, and maintaining a high standard of quality in deliverables;
UX research: Comfortable conducting "just enough" UX research to unblock team and design direction, translating insights into actionable design improvements;
Problem-solving: Proven record in analyzing complex issues, understanding user needs, and delivering solutions that balance business requirements and user needs;
Collaborative mindset: Demonstrated ability to collaborate effectively with cross-functional teams, including product managers, engineers, and other designers;
Agility: Experience working in agile/sprint-based environments;
Resilience: Comfortable working through ambiguity, taking ownership of identifying problems and creating solutions;
Communication: Excellent communication skills and the ability to articulate design decisions and rationale;
Continuous learning mindset: Have a "validate first and perfect later" mentality committed to continuous development and learning;
Self-driven: Proactive in seeking opportunities to learn and grow professionally;
English proficiency: Capable of easily explaining complex concepts to various teams and stakeholders;
Ideal, but not required: Have prior experience working on SaaS products.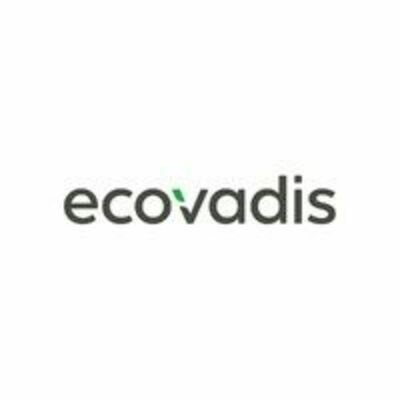 EcoVadis
¿Te interesa esta oferta?
Questions and answers about the job