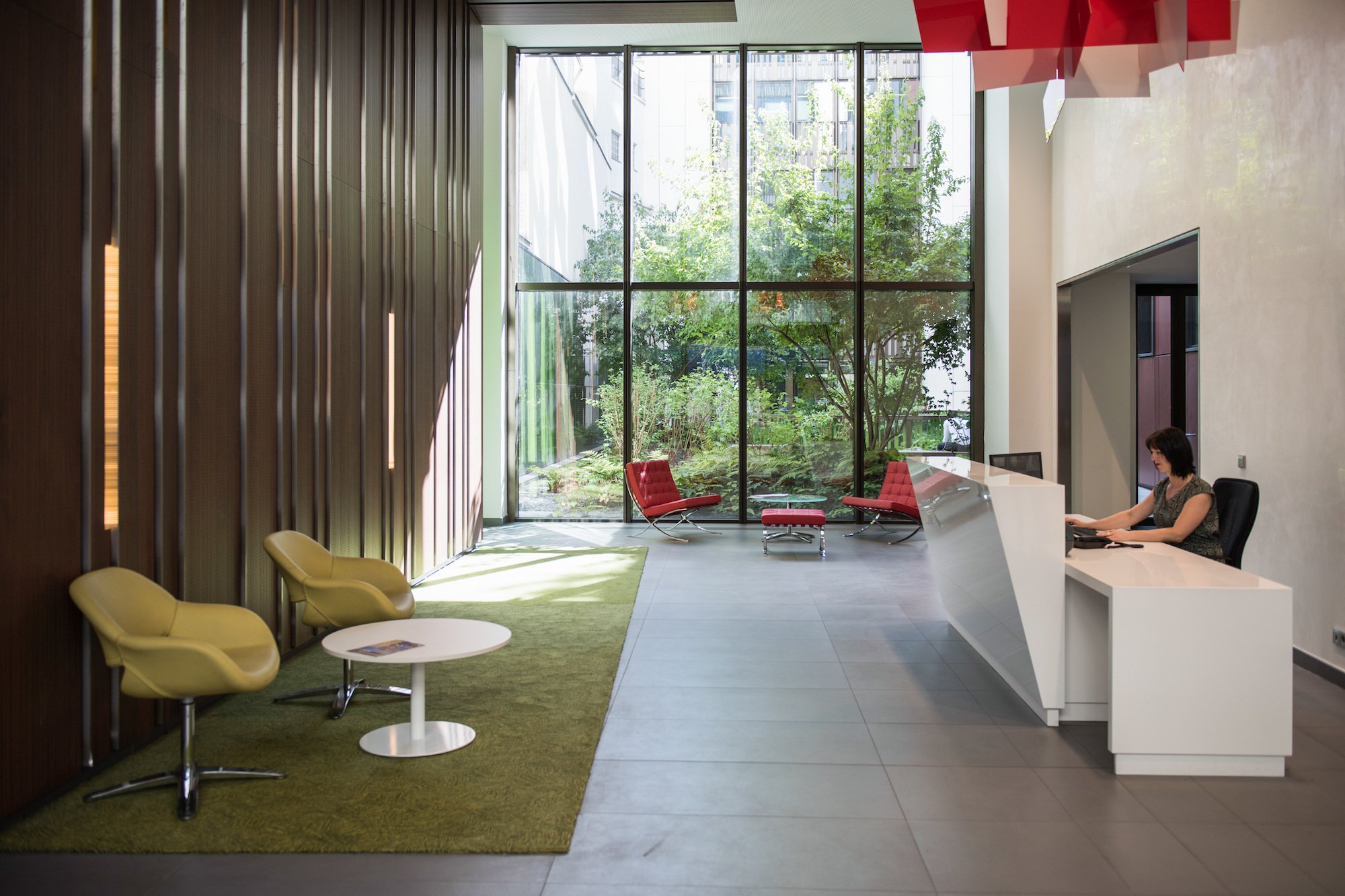 DentalMonitoring
Aplicaciones móviles, Inteligencia artificial/Aprendizaje automático, Salud

Paris, Hong Kong, London, Sydney, Texas
It's an audacious, incredibly rewarding mission that DentalMind is dedicated to achieving. Reinventing patient experience and revolutionizing the way dental and oral health care is provided.
Their mission is to simplify the lives of thousands of Dentists and Orthodontists by allowing them to follow the treatment of their patient remotely, from almost anywhere, thanks to their easy to use artificial intelligence driven service.
Dental Monitoring is the world's first Saas application designed for remote monitoring of dental treatment. From humble beginnings, they have experienced remarkable growth, from a handful of forward-thinkers to an international team of more than 250 passionate DMers in Europe, the USA, Australia and Hong Kong.
Thanks to our determination to always go further and our culture of excellence, we are forging strong ties with dental professionals. We remain at their side to improve the smile of patients around the world. This is also the purpose of our mission.
What they are looking for
At Dental Monitoring they have a unique culture that is driven by their passion for their mission. They embrace differences in all that they do and that is represented by the 26 nationalities that make up the DentalMind team.
DM is looking for people who thrive in international contexts, collaborating with not only different teams but people from all over the world!
They are looking for passionate, bold, and dynamic employees who have the desire to surpass themselves and take on challenges.
But more than that, they are looking for people who want to share our core values.
The DM team pays particular attention to team spirit, and the thirst for learning. They are looking for people that are both experienced and humble.
Joining them means being part of a dynamic company with a pioneering spirit; it means contributing to a truly unique project.
Joining them means choosing an environment where individual skills, commitment, and exceeding expectations are not only recognized but also valued.
Joining them means choosing a career rich in multiple missions, with many opportunities for internal development.
At DM's green Parisian office space activities are often organized! People gather several times a week for a variety of sports events (basketball, swimming, running, football, boxing etc.)
There are plenty of opportunities for fun social activities at DM - big parties are organized on special occasions, and events are hosted regularly to change up the routine (escape games, barbecue, paintball, wakeboard, beer brewing etc).
In other words, DM is doing everything possible for the teams to show up to work happy!
to_validate : 
organizations.show.status-warning.to_validate
Preguntas y respuestas sobre DentalMonitoring