La empresa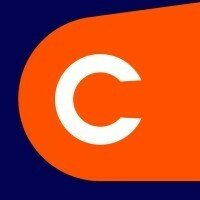 Crowdcube
La oferta
Account Executive
Who are they?
As a leading European marketplace for retail investors into startups and scalups, Crowdcube works with Europe's hottest high-growth businesses by giving their users the ability to become shareholders. Crowcube has amassed an investor community of over 1,2 million people, which has funded over 1,000 businesses.
Crowdcube's mission is to democratize investment, helping to fuel the next generation of businesses who want to leave a mark on the world.
They've successfully worked with brands from across Europe, such as Revolut, Monzo, Taster, Cowboy, Citymapper, Heura, Freetrade and Plum. They are accelerating in Europe and beyond as the Crypto unicorn Circle became their lead investor in November this year.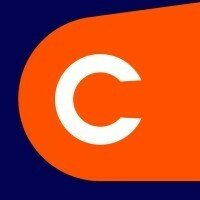 Visit the profile
Rencontrez Paulin, Country Manager France
Rencontrez Crowdcube avec Manon, Content Marketing Manager France
Rencontrez Constant, Fundraising Manager France
Job description
Please apply via the following link: https://careers.crowdcube.com/jobs/1805977-account-executive?promotion=457780-trackable-share-link-wttj
We are looking for an Account Executive (Senior Equity Fundraising Manager) to join the International Team in our Paris office, focused on bringing the best of Frenchtech businesses to the Crowdcube platform. This is the perfect opportunity for a passionate individual to help us shape the world of start-up finance, retail investment and have a real impact on entrepreneurs' and people's lives.
This role requires fluency in both French and English and is based in Paris.
Who we are:
As a leading European retail investment marketplace, Crowdcube raises finance for Europe's hottest high-growth businesses by giving investors the opportunity to back businesses they believe in. Having amassed an investor community of over 1 million people, which has funded over 1,000 businesses, raising over 1 billion€, Crowdcube was named the most active investor in private equity in 2020. Since founding in 2011, we have helped raise funds for companies such as Revolut, BrewDog, Curve, Heura, Citymapper and Cowboy.
2021 is a transformational year for Crowdcube due to the upcoming European Crowdfunding Regulation and the harmonization of EU markets. As Europe's leading marketplace, we're poised to expand rapidly in new countries and continue to disrupt the private equity investment landscape. The company is backed by leading Venture Capital Firms such as Balderton Capital & Draper Esprit, plus over 7,600 individual shareholders who are our best ambassadors
Crowdcube was inspired by an unshakable belief in entrepreneurs that dream big, push at the edges and want to make a difference. Our mission is to democratise investment, helping to fuel the next generation of businesses who want to leave a mark on the world.
What you will be doing:
As a Senior Equity Fundraising Manager, you will play a fundamental role in driving our International growth with a focus in France, and impact how hundreds of exciting and groundbreaking companies access funds to realise their ambitions. You will have the opportunity to speak to leading founders and entrepreneurs from across the Frenchtech ecosystem and educate them about the fundraising process on Crowdcube. You will be given the freedom to drive change with us in the French and EU ecosystem from day one.
Day to day you will:
Generate leads for new investment opportunities, either from our inbounds, cold outbounds, tapping into your network for referrals, or through our marketing activities.
Build and maintain relations with startup founders in order to gain an understanding of their business and funding requirements.
Collaborate with colleagues from across the business, including international teams, partnerships, legal and marketing, to improve processes and provide feedback.
Cultivate a thorough understanding of the alternative finance/startup/funding industry in France and in Europe and keep abreast of significant developments in the space.
The varied nature of this role means there is no set profile for the 'perfect' EFM, however, you will ideally have some working knowledge of the startup ecosystem. Perhaps you have worked in VC, at a top accelerator, in a sales role for an early-stage company - or even founded your own company prior to joining us!
The job requires a wide set of skills, including top-notch interpersonal skills, a commercial mindset, an understanding of a sales process, and genuine empathy for entrepreneurs and the challenges they go through. We look for self-starters; you need to act as an entrepreneur yourself and are expected to challenge the way you work, adapting accordingly to the needs of your clients and the business.
What we are offering:
We like to nurture talent and ensure members of our team develop and hone their skills through training, attending conferences and subscriptions to online courses. We're passionate and hard-working, and we take care of our team:
Competitive salary plus commission
25 days + public holidays + holiday for tenure
Participation in the employee share option plan (subject to the prevailing company policy at the time)
Mutelle & Prevoyance
Swile Tickets Restaurant
Carte Navigo
Access to Sunlight - a learning and development platform with €1000 professional development and wellbeing budget
Access to Plumm Mental Health Support
Weekly demos to show what we're working on, monthly team meetings
Company perks such as fruit, snacks and weekly office beers
Preferred experience
Ideally you:
Have at least 4 years of experience in consultative sales, business development and/or partnerships.
Are commercially focused and able to prioritise effectively to drive revenue and achieve targets.
Are confident in speaking with C level executives, Venture Capital Firms, founders and management teams, with a natural flair for building relationships.
Are hardworking and able to embrace the change that is constant in a fast-growth business.
Are a curious and inquisitive person with a desire to learn and work outside one's comfort zone.
Are comfortable publicly representing Crowdcube externally via presentations, panel debates and meetings.
Team player, able to collaborate with and support members of other teams to achieve the same goal.
A natural relationship builder and negotiator.
And you:
Have a passion for start-ups, entrepreneurship and fintech.
Have experience working with a CRM (ideally Salesforce).
Have excellent written and verbal communication skills.
Have experience or knowledge of the Frenchtech ecosystem, ideally an existing network.
Are (maybe) familiar with Crowdcube, you've either invested with us, have registered as an investor or worked at one of our portfolio companies, but this is not essential.
Can speak English and French with Professional Working Proficiency
Recruitment process
Our interview process typically consists of an initial phone screen, an interview with the hiring manager and a task, followed by a final interview with other members of the team. There aren't any trick questions and the task will typically be based on a real scenario the team have worked on.
Our policy is to employ the best-qualified people and provide equal opportunity for the advancement of employees including promotion and training and not to discriminate against any person because of gender, race, ethnicity, age, sexual orientation, religion, belief or disability.
We are a flexible workplace. Cuber Choice enables Cubers and future Cubers to do their best work, in whatever way is best for them and the business. We commit to treating all employees equally, whether they are home or office-based. We do not reward presenteeism but focus on impact. Employees may choose a different work schedule to meet personal or family needs. This includes early finishes, late starts, selecting your own working hours, and you may also choose to split your time between home and office.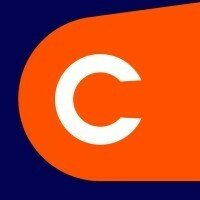 Crowdcube
¿Te interesa esta oferta?
Enviar candidatura
Questions and answers about the offer
Compartir en LinkedIn

Compartir en Facebook

Compartir en Twitter