La empresa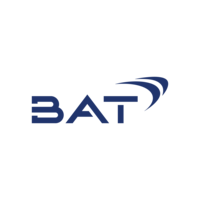 British American Tobacco
La oferta
Global Graduate - Finance
Indefinido

 

Teletrabajo a tiempo completo

Licenciatura / Máster
¡El puesto ya ha sido cubierto!
About
BAT je jednou z největších tabákových společností na světě. Má za sebou bohatou historii a před sebou vzrušující budoucnost, ve které chce spotřebitelům dát možnost volby. Proto kromě klasických tabákových výrobků vyrábí i jejich alternativy. Působí ve 180 zemích světa a zaměstnává téměř 60 000 lidí. V Česku začátkem roku 2019 oslavili 25 let existence.
Díky tomu, že jsou globální firmou, nabízí možnost poznat, jak funguje business v cizí zemi. Je to skvělá příležitost, jak získat nové zkušenosti, dozvědět se více o fungování jiného trhu a rozšířit si obzory. Sdílet nabyté zkušenosti napříč zeměmi i kontinenty je příjemnou součástí práce.
Pořádají odborná školení, například Leadership akademii, školení agilního principu, vyjednávací dovednosti a jiné. Příležitost zazářit dávají i talentovaným studentům posledního ročníku studia na vysoké škole. V globálním Graduate programu absolvují šestitýdenní akademii a poté v průběhu jednoho roku získávají zkušenosti na různých marketingových a obchodních pozicích. Je to skvělý odrazový můstek pro budoucí vedoucí pozice.
Job description
If you have what it takes, no other organisation offers a graduate experience quite like BAT's. Whether you join us in Finance or Marketing & Sales, it'll be fast-paced. Exciting too. Expect the experience to stretch and test you.
Our programme will see you hit the ground running. It means contributing in a real job from day one. It means developing your potential through world class training. It means connecting you with your peers and senior colleagues from across the globe – and learning all you can from both. Ultimately, it means you'll be preparing the groundwork for where you go next. If you're going to be the success your potential promises, robust foundations are essential. You'll get those here – and more besides.
What we do:
Far-reaching. Influential. Strategic. That's our Finance area. As finance managers, we don't just set budgets and report results. We're decision makers and business partners. Operating at the heart of a multi-million-pound global business. Advising on the allocation of resources for brand investment. Working with different functions to evaluate and improve returns. And managing the delivery of consistent profit growth.
What you will do:
First, you'll build commercial experience in our end markets. Then you'll have plenty of opportunities to develop your financial knowledge. This could be in Corporate Finance, Corporate Tax, Treasury, Audit, Mergers & Acquisitions or one of our regional finance shared service centres.
World Class Learning:
You'll have access to a wide range of world-class training opportunities. From foundation courses like Product Knowledge Foundation, Leading Self, Finance for Non-Finance Managers and Project Management. To local training courses and/or materials to help your business awareness and functional development to become a future manager.
International Exposure:
After just a few months, you'll start to gain international exposure. Working with colleagues across our global business. Developing your people and project management skills. And driving a real business issue. It's a great way to learn more about our local and global strategies. To build a useful international network. To show us your leadership potential. And raise your profile across our global business.
Preferred experience
Apply if you..
are looking for an international career in Finance
speak English and Czech fluently
have a university degree or equivalent and maximum 3 years of relevant work experience
possess leadership skills demonstrated through extra-curricular activities
possess strong intercultural competencies from international experience or personal background
have strong analytical skills, driven and ambitious, inspiring and engaging individual
….we are looking forward to your application!
This content is blocked
Youtube cookies are required to show you this content
Questions and answers about the offer
Añadir a favoritos

Compartir en Twitter

Compartir en Facebook

Compartir en LinkedIn
Nuestra selección de artículos
Inspírate con esta selección de artículos