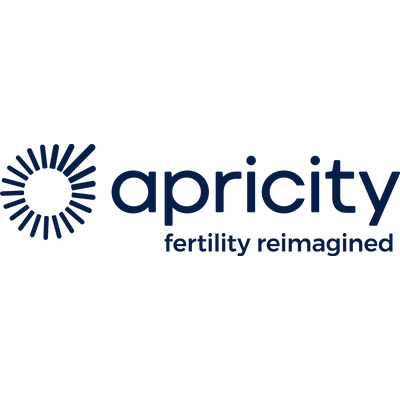 Apricity
Product Manager (W/M)
Indefinido

 

Fecha de inicio:

Salario entre 45 € y 50 €

Permitido de manera ocasional

Formación:

Licenciatura / Máster

Experiencia:

> 1 año
La empresa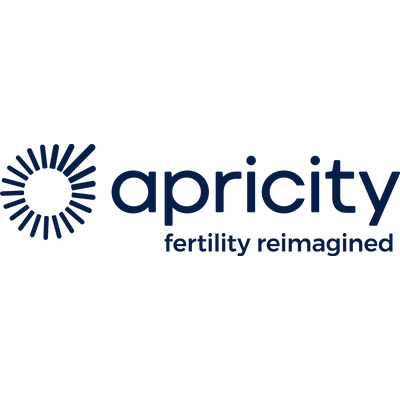 Apricity
Aplicaciones móviles, Inteligencia artificial/Aprendizaje automático

Entre 15 y 50 empleados
La oferta
Product Manager (W/M)
Indefinido

 

Fecha de inicio:

Salario entre 45 € y 50 €

Permitido de manera ocasional

Formación:

Licenciatura / Máster

Experiencia:

> 1 año
¡El puesto ya ha sido cubierto!
Who are they?
Apricity is a young, innovative and ambitious business aimed at disrupting the assisted reproductive treatment experience in Europe. By making the journey more patient-centric, we offer a journey that is tailored and transparent from end-to-end, releasing some of the stress and confusion often associated with Try To Conceive experiences (www.apricity.life).
Our objective is to improve chances for women and couples to conceive and deliver the best experience using technology and data to drive our decisions. Our team is split between Paris (product, development team, AI team), London (clinical, operational, and growth teams) and Spain (clinical, operational).
Apricity recently acquired WOOM, a Madrid-based pregnancy and fertility tracking service that uses a mobile app to engage, inform and empower users.
Having cemented its position as a fertility care provider in the UK, Apricity is starting its European geographical expansion by bringing the Apricity At-Home Care service and delivering personalized and highest standards of fertility care, treatment and support using our Shared-Care Satellite model to Spanish nationals. The first Spanish operating region is Madrid, followed by Barcelona and Andalusia, and then entering Italian and German markets.
Job description
Apricity provides a medical service: we sell fertility treatments to patients as any traditional clinic.
But we deliver this service in a completely new manner thanks to a cutting-edge digital platform that includes:

a mobile application and web portal for patients

a web Patient Management Portal for the internal use of Apricity medical and operations team

a hosted suite of medical software (EMR, digital consent platform, email encryption, tool for communicating with partner-clinics) for internal use by the Apricity medical and operations teams, which interface with our platform
Our Patient Management Portal and interfaced medical software empowers our medical and operations
teams to collaborate efficiently and remotely, streamline patient journeys and deliver truly personalised
care. Our App is provided to patient to guide them through their fertility journey.
Preferred experience
About the role:
As a Product Manager you'll drive both our roadmaps of our Patient Management Portal and our App.
You'll be managed by our Head of Product and joined our wonderdul team that includes a UX/UI designer and 2 Product Managers.
We are looking for a person experienced in building and scaling healthcare digital platforms that includes features like multi-agent patient communication, treatment coordination (scheduling, planification, reminders, clinical notes), remote monitoring, medical billing and patient data management (HIPAA & GDPR compliance).
Your Responsibilities:
Contribute to the strategy and drive the roadmap for our Patient Management Portal, based on user feedback and drivers of efficiency and scalability.
Assess value creation for our end-users and prioritise features & needs consequently.
Work closely with the Operations, Medical and AI Team and participate in carrying out qualitative and quantitative analyses to identify new product development opportunities.
Help define priorities based on the value for our patients, internal users and partners.
Partner with the software engineers and designers, to conceive and build new features.
Handle feature development from end-to-end (identification of the problem, search for the solution, specification, delivery, training).
Who are you?
Background: graduated from a business school or engineering school.
Experience needed: 2-3 years of professional experience and have relevant experience as Product Manager in healthcare digital product and/or services management - an experience in Systems Integration is a plus!
Digital savvy: you have a good footprint in IT and digital technology as well as an understanding of data structuring, ML, Databases and Data Integration.
Strong product intuition: show good UX expertise and understand all aspects of patient experience, patient journey and acquisition funnels.
Languages needed: you are fluent in French and English (our users are English and most of our meetings are held in English)
Can-do attitude: you are a problem solver. You get things done and are user oriented.
Communication skills: you are comfortable collaborating with medical professionals.
Quick learner: you'll have a personal drive to dive into the healthcare industry and better understand the complex situations faced by women and couples undergoing fertility treatments.
Contract and benefits:
Started date: January.
Based in Paris: next to the Champs-Elysées.
Benefits: Alan, Swile, Gymlib (take care of your body!).
Salary range: 45-50K depending on your experience.
Remote friendly : 3 days at home and 2 days at the office/week.
Why join us?
The Apricity family is an eclectic, international bunch full of individual flair and talent. We like to grow and collaborate in a fun, dynamic and caring environment. No two days are the same.
If you are excited by the prospect of using technological change to bring true value to society, come and work with us! You'll be joining an ambitious and exceptional team, who shares a passion for creating real change in one of the most important moments of people's lives: having a child!
Recruitment process
First call with our Talent Acquisition Manager
Interview with the Head of Product, Manon Elbaz
Case study with the Head of Product.
Meeting with the CEO, Caroline Noublanche
Welcome on board!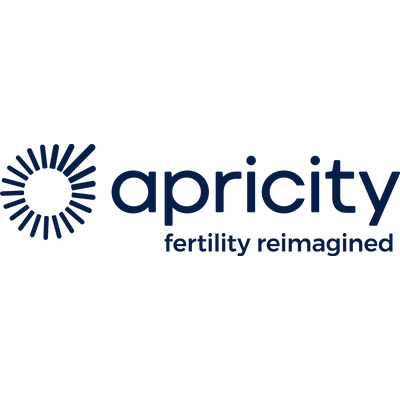 Apricity
¿Te interesa esta oferta?
Questions and answers about the offer
Compartir en LinkedIn

Compartir en Facebook

Compartir en Twitter