How to Become a Master Networker in Barcelona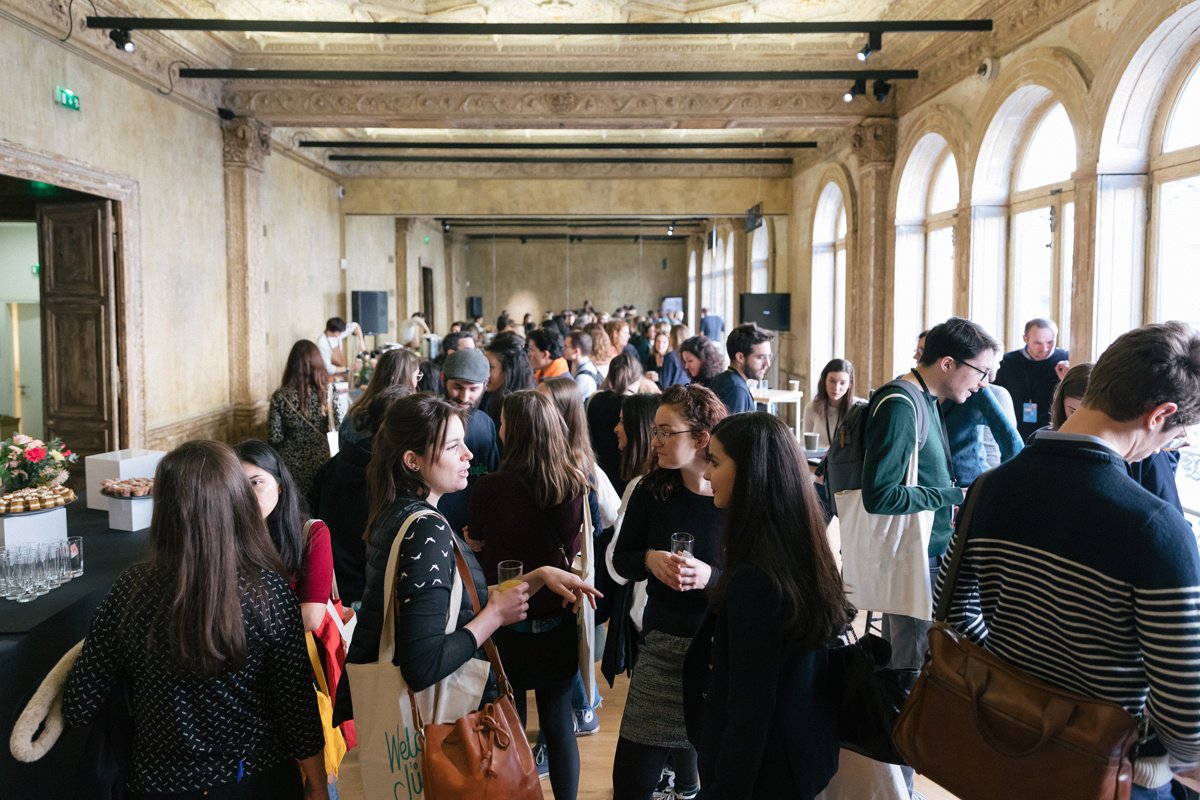 For those of us with a deathly fear of schmoozing and cocktail parties, moving cities brings the double whammy: Having to make new friends and find new professional opportunities.
Business in Barcelona in particular relies on strong personal connections, trust, and loyalty. Drinks with colleagues and taking new contacts out to lunch are mainstays of the working week, but don't be intimidated by these expectations of having to turn on the charm. Thanks to a regular schedule of organized networking events in the city and the variety of social apps on offer, you'll be talking your way into boardrooms and dining rooms in no time. Barcelona also has a thriving expat community, which is a wonderful resource for getting to grips with the city.
So take a deep breath, relax, and make the most of some of the best assets at your disposal.
Top Resources
Alumni groups: Your alma mater is likely to have a formal group or a handful of alumni in Barcelona. Don't miss out on these shortcuts to connecting.
Facebook: From expat banter to tip-offs for bargains to housing offers, Facebook groups are useful sources of information. Look out for tailored groups for Barcelona-based entrepreneurs.
LinkedIn: Search your current network for connections—you might be surprised at how many forgotten colleagues, fellow students, or friends of friends have ended up in the city.
Barcelona Tech City: Professional organisations are great places to get acquainted with the nature of a city's industry, and this is the leading one promoting Barcelona as a tech hub.
Barcinno: The top source for news and events for Barcelona's tech and innovation communities. Check out its listings of the regular networking nights, talks, and investor forums held in the city.
Co-working spaces: There are hundreds of innovative workspaces to be found throughout the city, which often organize their own networking and social events. Set yourself up for a month at one and you'll be on a fast-track route to making new connections.
Catalan courses: While English is widely spoken across Barcelona's business community, learning Catalan is a fantastic way to meet others and open up even broader avenues of opportunity.
Codino: An active community of digital nomads, entrepreneurs, and freelancers, meaning you can socialize without having to leave your computer.
InterNations: An online community for expats that organizes regular events and gatherings.
Meetup: Whether looking to jump into a beach-volleyball game or attend your first networking drinks, you'll be able to find almost any niche activity or event to match your interests using this popular app. If not, just create your own group!
Leer también en : Trabajadores
Psyched: why we always imagine the worst
Top tips from those who made the leap
Maria Martina, a photojournalist and designer from Holland
Instagram and Twitter: "Social media is underestimated, but it's super-useful for finding people with similar interests."
Event-hopping: "Barcelona is a city that doesn't stop."
Learn Catalan: "It's hard, but it's the best tool for opening all of Barcelona's doors for you."
"Arriving in Barcelona, I was surprised by how hard it was to break into local circles—there are many inner circles that are quite closed off. But there's also an abundance of expat circles, with many events and plentiful community spaces that allow you to meet people."
Matt Songi, a data analyst from the UK
Play sports: "Through apps like CeleBreak, you can play pick-up football games and meet people. I've often met people in relevant industries on the pitch!"
Learn Spanish: "Expats can only just about get away with English alone, but you miss out on so many opportunities and circles."
"Perhaps more than other cities, Barcelona is a place where social links and connections matter. I was surprised at how important that was, and how simple meetups had so much potential to unlock opportunities for you. I was also surprised by where networking took me—I didn't even know about the sector I'm currently working in before arriving. In Barcelona you also get a lot of open-minded and passionate people who have left the rat race of other cities in exchange for a better life. I've found that people here have much more time to give you advice and put you in touch with others."
Añadir a favoritos

Compartir en Twitter

Compartir en Facebook

Compartir en LinkedIn
Work in Barcelona
Moving to Barcelona for work? Navigate the job jungle in this international hub with our insider tips, advice from locals and insights from industry …
Hack the City
Here's our curation of vital press, apps, podcasts as recommended by locals and expats, to help you navigate the city and get the most out of it
Cada semana en tu bandeja de entrada, una selección de consejos y de nuevas empresas que contratan
Y en nuestras redes sociales: