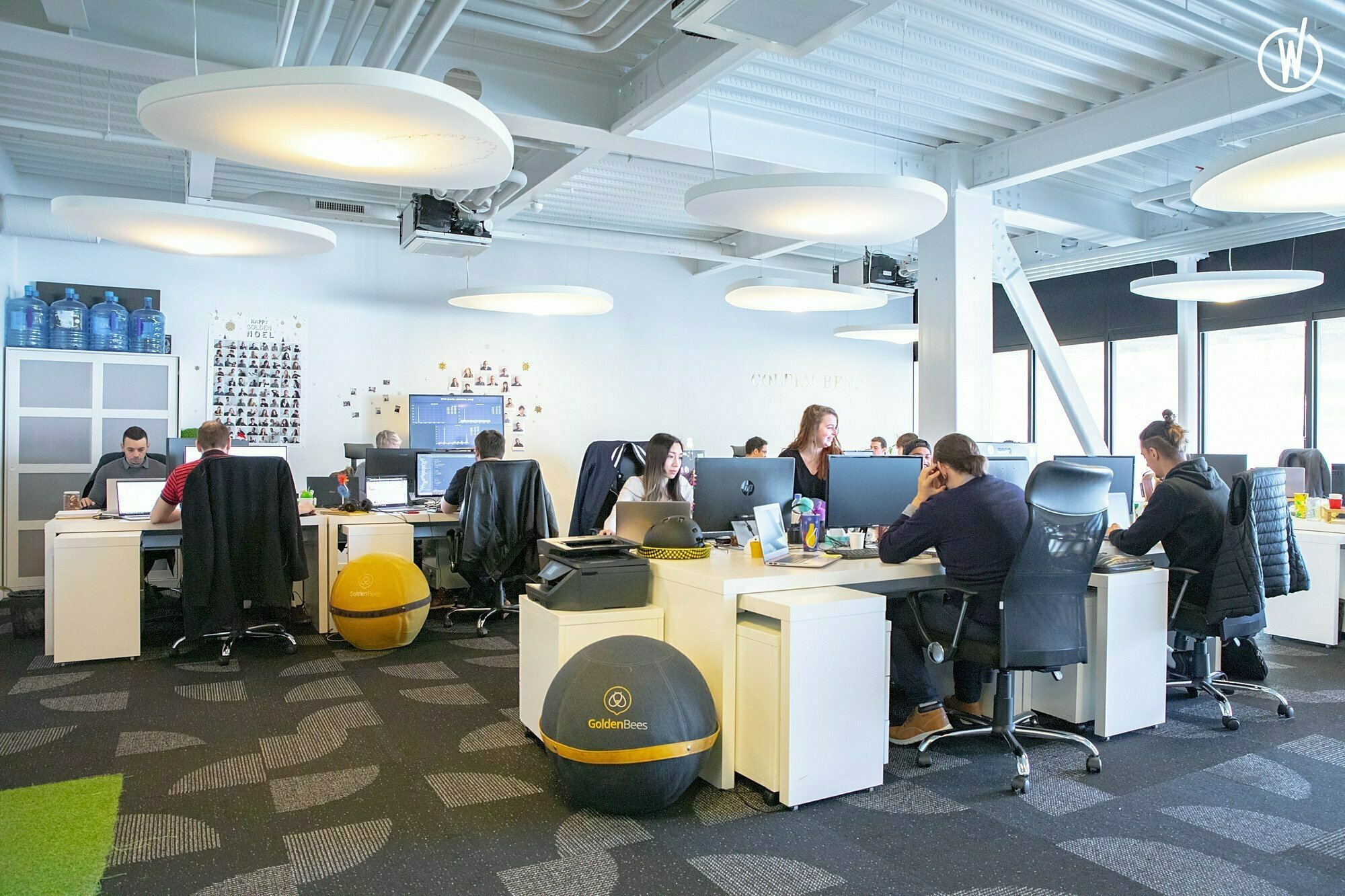 Golden Bees
AdTech / MarTech, Artificial Intelligence / Machine Learning, Recruitment

Paris
Golden Bees was founded by four experts with a passion for next-generation web technology who combined very complementary skills to take on the online recruitment market.
The founders' specialized skills, market knowledge, and technology expertise were harnessed to create a unique solution within the recruitment ecosystem that is aimed at significantly improving existing approaches while also making it easier to match job offers and candidates within the job market.
Today, the team at Golden Bees is continuously driven by a desire to achieve technological innovation, exceptional performance, and operational excellence: three qualities that form an integral part of our DNA. It is precisely this mindset that allows us to deliver a continuously improved solution and continuously better results for our customers.
This expertise now places Golden Bees as the No. 1 in programmatic recruitment in France. Since the end of 2019, Golden Bees has operated a strategic alliance with Figaro Classifieds, the French leader in online employment.
What they are looking for
Its co-founders have no doubts, Golden Bees' strength is… its Bees! Are you passionate about Tech, data, artificial intelligence or innovation and HR? Do you want to evolve in a sector that makes sense? Then you are welcome at Golden Bees! We are proud of the talents that have been brought together. Our team shares strong values such as kindness, altruism, rigor and sharing. The hive is looking for sharp talents, eager for knowledge and full of energy to join the adventure. Our bees come from all sorts of backgrounds, we have a liking for atypical profiles!
Golden Bees pays great attention to its Bees, it supports them in their skills development and professional evolution
We are in constant growth, and we are looking for new collaborators to enlarge our hive, whether on permanent, work-study or internship contracts: Business Developer, Customer Director, Media Trader, Full-Stack Developer, Big Data Engineer, Content Manager, Data Analyst, Influence Marketing Manager, Video Editor & Graphic Designer.
What are you waiting for? 😉
Career opportunities in France and abroad
Organizer of DISRUPT HR 2020 at the Grand Rex
The ambition to become the European leader in programmatic recruitment
Geek & Manga culture (our CEO won't say otherwise)
After-work parties, Team buildings, Seminars, Parachute jumps & Xmas parties!
Sophrology, massages, nutritional training & sports sessions (indoor football, circuit training ...)
Innovative technologies (Big data Spark, Hadoop, Couchbase, Elasticsearch, Kafka ...)
Humour & smiles welcome =)
Baskets of fresh fruit every Monday morning
Unlimited hot drinks
Teleworking