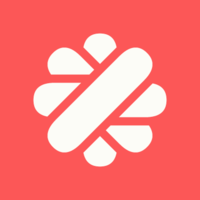 Malt
Stage - Consultant en recrutement
Stáž

 

(6 mesiac/-e/-ov)

Dátum nástupu:

 

Paris

Možnosť príležitostne pracovať na diaľku
Spoločnosť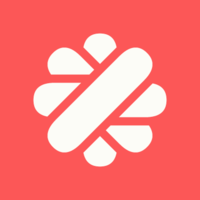 Malt
Recruitment

Od 250 do 2000 zamestnancov
Pracovná ponuka
Stage - Consultant en recrutement
Stáž

 

(6 mesiac/-e/-ov)

Dátum nástupu:

 

Paris

Možnosť príležitostne pracovať na diaľku
Táto pozícia bola obsadená!
Who are they?
At Malt, we believe in a world where success is powered by the combination of the right people, the right team, and the right projects.
We have created a new work order by building the fastest-growing freelancing marketplace in Europe, connecting freelancers with over 40,000 companies ready to take their projects to the next level.
We are present in 5 countries in Europe (France, Spain, Germany, Belgium & Netherlands) and it's not going to stop there!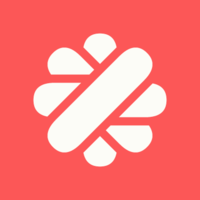 Visit the profile
Rencontrez Inès, Sales Manager SMB Germany
Recontrez Léna, Customer Success Manager
Rencontrez Sahbi, Software Engineer
Job description
Malt is the fastest-growing European marketplace connecting over 340 000 freelancers with more than 40 000 clients in search of talent to contribute to their projects. Our marketplace provides a simple and secure one-stop shop for all the administrative, legal, and payment processes involved in freelancing. 
Founded in 2013 by serial entrepreneur Vincent Huguet and tech freelancer Hugo Lassiège, our European scale-up aims to revolutionise the world of work by creating a community in which everyone is free to choose the best people to work with.
We are a tech company with a human approach: 
- Over 330 Malters sharing one culture
- Offices in France, Germany, Spain, Belgium and the Netherlands
- Committed to equality and diversity (50% women/men parity of Malt Leaders)
- 112 M € raised with ISAI, Serena, Eurazeo Growth & Goldman Sachs
- Twice recognised by LinkedIn as one of the best start-ups to work at
Join us and become part of the #NewWorkOrder!
About the role
The Sourcing team plays a central role at Malt and must be able to perfectly understand the freelancers' jobs, as well as challenge the clients.
Your role here will be to propose the best missions for the freelancers of our community, and to have a real consulting dimension with them to bring them to meet the freelancers.
Missions and challenges :
- You are an expert with the Malt algorithm and the associated Best Practices
- You will challenge 200% of the mission content when you receive a brief
- You have a complete understanding of the current rates of the business
- You are a hard-working salesperson and know how to sell a profile to sales and clients
- Your primary goal is to achieve results in synergy with your team of colleagues (sales, community and sourcing)
- You manage the sales team and work hand in hand with them (48 hour appointment check, closing opportunities, challenging the brief, client follow-ups...)
- You will be responsible for hunting down the most vulnerable profiles on the dedicated portfolio.
- You will be pro-active towards sales and clients, building a strong relationship with sales as a trusted partner
You will be in daily contact with Sales who will report to you on assignments, and you will act as the point of contact for assignments, to manage complex requests that clients cannot carry out independently.
So far you have recognized yourself, so apply if:
- You are in business school or similar and are looking for a gap year or an end of study internship
- You have a sense of service and a taste for interacting with the freelancers in our community
- You like challenges and know how to transmit your energy thanks to your enthusiasm and your proactivity
- You already have experience in customer satisfaction
- You speak french and have a good level of English it's essential to be able to communicate with an international team
If all goes well, you will be able to continue the Malt adventure with a permanent contract directly after your internship! 
Our recruitment process
First call with Aya (talent acquisition specialist), to better understand your background, aspirations and answer your questions (15 minutes)
Interview with your future manager
Last round with Tom (our head of sourcing), to discuss your experience and the role in more detail (45-60 minutes)
Your profile is validated, and will welcome you in our Parisian office in July - September 2022 !    
☎️ Proposal within 48h
- Life at Malt - 🤝
- One week of onboarding at your arrival - Learn about our culture and product before diving into your new role in your team
- Home office - up to 2 days remote per week
- Annual off-sites : Les Arcs, Amsterdam, Spain… What's next ?
- Monthly karaokes
- Benefits - 😃
- Paid vacation - 1 paid day/month worked for interns , 5 weeks/year for apprenticeships
- Lunch vouchers - Swile, 9€/day
- Transportation: 50% reimbursement (any type of transport)
- Free books - For any subject we will order the book for you, without any approval process or headaches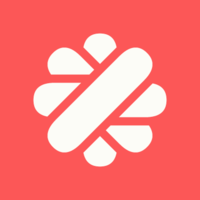 Malt
Máte záujem o túto ponuku?
Questions and answers about the offer
Pridať medzi obľúbené

Zdieľať na Twitteri

Zdieľať na Facebooku

Zdieľať na LinkedIn