Leeway
Customer Success - Intern
Stáž

 

(6 mesiac/-e/-ov)

Dátum nástupu:

 

Paris

Možnosť príležitostne pracovať na diaľku
Spoločnosť
Leeway
Softvér, FinTech/InsurTech, SaaS / Cloudové služby

Od 15 do 50 zamestnancov
Pracovná ponuka
Customer Success - Intern
Stáž

 

(6 mesiac/-e/-ov)

Dátum nástupu:

 

Paris

Možnosť príležitostne pracovať na diaľku
Who are they?
Contracts have remained unchanged for 30 years.
Their content has simply been moved from a sheet of paper to a computer screen and companies have had to adapt, using everyday tools due to a lack of suitable equipment.
Because they are at the heart of business and business relationships, Leeway reinvents contract negotiation with a collaborative and intuitive experience.
Leeway enables companies to manage the complete contract lifecycle, from generation through negotiation, signing and up to monitoring, in a simple and automated way.
Visit the profile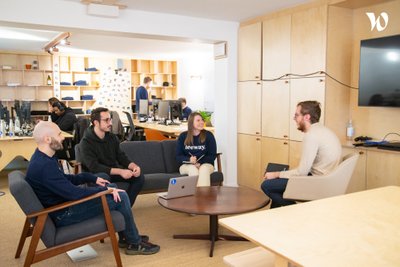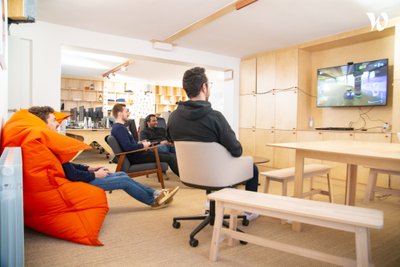 Rencontrez Stéphanie, Inbound Marketer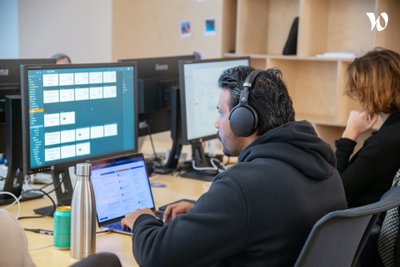 Job description
TLDR
Final-year internship based in Paris with flexibility
1200€ compensation
A talented team building the future of contracts
🔧 The position
Care: Our customers love us because we're responsive. This is very important to us and you'll manage the different channels we use to interact with them (chat, email, phone) and be proactive when they face difficulties.

Satisfaction: You'll collect user feedback and be the voice of our customers. As part of the Customer Success team, you'll also work closely with the product and tech teams on new features implementation, in order to make our customer happy.

Onboarding: You'll take part in new customers onboardings and trainings and you'll have the mission to make sure they achieve their goals with Leeway.

Processes : You'll work on setting up and improving our internal processes. Alongside with the product team, you'll having the mission to improve the in-app onboarding experience, to make sure our customers get the most out of it with the least amount of effort.

Content: You'll manage and create useful content to support our users in implementing Leeway within their companies (Users guides, Loom, articles etc…).
Preferred experience
👟 About you
We know that perfect candidates don't exist. Even if not all of this applies to you, we'd love to learn more about you.
You care about customer satisfaction more that anything else. You always look for new ways to improve customer satisfaction.
You're a problem solver. Nothing makes you happier than solving other people's problems. You take intitiaves and try to improve processes.
You show empathy. You're a good listener and you try to understand user motivations when it comes to user feedback.
You are pragmatic. You identify opportunities to streamline your interactions with our users.
You are fluent in French. You will be working with French customers and a perfect oral and written French is mandatory for this position. A good level of oral and written English is also necessary.
You're looking for a final-year internship and you're eager be part of a fast-growing company at an early stage.
💭 How we work
Trust & Ownership: Take, own and implement decisions to build Leeway from scratch. We are not rushing to market but focus on a quality product and the little big details.
Less meetings, more actions: We don't run meetings before 2pm. We use meetings when needed and not per default.
Think big: We believe that the status quo is meant to be broken and we will always encourage you to dare.
Recruitment process
🌈 Our stance
We stand against racism and fully support all genders. We are actively seeking to create a diverse work environment because teams are stronger with different perspectives and experiences.
We don't look for shiny CVs and we don't really care about your degrees. We like atypical profiles and self-taught people. We like people who take risks, even if they fail, more than those who don't.
🎁 Benefits & perks
Get your perfect setup: You'll receive all equipment including a laptop and any other accessories you need to do your best work.
Lunch on us: As french founders, lunch is one of our favorite moment of the day. We eat lunch together as a team from our favorite restaurants around (trust me, french cuisine is worth it 😉)! Otherwise there's plenty of fruits and other healthy food to go around!
Central and lofty office: Our modern office is located in Sentier, in the center of Paris with plenty of great things around. You'll find a lot of design references and we encourage you to add your personal touch to feel like home.
🤔 Our process
The starting date is as soon as possible. However, we are willing to wait for the right candidate. And will do everything to accommodate your needs. We are mindful of your time and going through all stages can be done within one week. Once you've passed them all we will extend a formal offer.
You'll walk through two stages:
Get to know each other: A 30mn call with Anne-Thaïs to pitch Leeway and get you excited to join. We'll also use this chance to see whether both our expectations align.
Interview on your achievements, skills and how you could contribute to Leeway's culture: Anne-Thaïs, Antoine and you are going to chat more about the position, your experiences, what you value and expect, and whatever is on your mind.
We're lucky to hear from you 😊
Leeway
Máte záujem o túto ponuku?
Questions and answers about the offer
Pridať medzi obľúbené

Zdieľať na Twitteri

Zdieľať na Facebooku

Zdieľať na LinkedIn