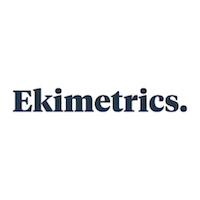 Ekimetrics
Senior Manager in Strategy & Data Science (F/M/N) - Paris
Zmluva na dobu neurčitú

 

Paris

Možnosť pracovať čiastočne na diaľku
Spoločnosť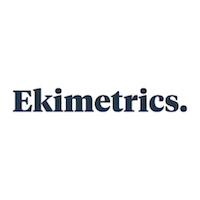 Ekimetrics
IT / Digitálne technológie, Stratégia, Audit, Big Data

Od 250 do 2000 zamestnancov
Pracovná ponuka
Senior Manager in Strategy & Data Science (F/M/N) - Paris
Zmluva na dobu neurčitú

 

Paris

Možnosť pracovať čiastočne na diaľku
Who are they?
Ekimetrics est leader européen en data science avec +320 data scientists et +1000 projets depuis 2006. Présents à Paris, Londres, NY et HK, ils menent des projets dans +50 pays et pour tous les secteurs d'activité : services financiers, Retail, Telecom, Santé, etc.
Leur mission est d'aider les entreprises à auditer leurs opportunités data, enrichir leur capital analytique, et déployer des solutions actionnables permettant de maximiser leur performance marketing et opérationnelle, et ré-énergiser les business models.
Leur focus absolu est de délivrer des gains à court terme, tout en garantissant le développement du capital data de nos clients à long terme.
Ils s'engagent à proposer les approches data science les plus avancées, et à construire des pratiques AI éthiques et durables.
Quelques chiffres clés :
16 années d'expérience en Data Science
+320 data scientists
4 bureaux à Paris, Londres, New York & Hong Kong
+350 clients (CAC40, Fortune500)
+$1M de profit généré pour nos clients depuis 2006
+1000 projets Data Science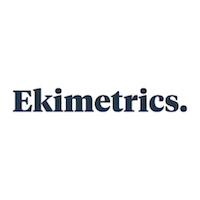 Visit the profile
Rencontrez Lucie, Responsable Recrutement France
Rencontrez François, Senior Partner
Rencontrez Camille, Partner chez Ekimetrics
Job description
Ekimetrics is the European leader in data science with +320 data scientists and +1,000 projects since 2006.
Thanks to our global presence in Paris, London, NY, HK, we lead projects in +50 countries in all industries (automotive, financial services, retail, telecom, health, etc.).
We help companies steer their data opportunity, build data capabilities, and deploy actionable solutions, to power up marketing and operational performance, as well as (re)energizing business models.
Our primary focus is to deliver immediate business gains, while guaranteeing sustainable data capital for our clients.
We are committed to the most advanced data science, and to building fair and conscious data & AI practices.
About the Role
We are looking for a Senior Manager to join our Paris team of Data Science Consultants.
You will be a member of our Paris Executive team, with cross-functional responsibilities in a growing and dynamic environment.
The Senior Manager will focus on steering some of our largest and most complex accounts, and on delivering analytics projects that will lead to significant, value-led transformation for our clients. This requires building strong client relationships by understanding their needs and offering the right solutions.
As a Senior Manager at Eki, you will work with the Global Management & Partner teams, to contribute to the growth and health of the company by providing thought leadership and supporting the company's strategic goals.
You will also be leading prospection activities and leveraging your expertise to create and identify new business opportunities for Ekimetrics.
The Senior Manager also acts as a leader of operations, taking the lead on strategic topics such as, HR, Innovation, Thought Leadership, or Industrialization.
Finally, you will have people management responsibilities which require you to develop and coach a small team of Data Science consultants, ensuring they are motivated and have clear pathways for growth. You will manage their performance evaluations and provide constant and impactful feedback, paving the way for the immense talent coming through our doors.
Accountabilities
1. Strategic Contributions & Ekimetrics Growth
- Member of Paris leadership team, involved in the entity's development initiatives and strategic decisions;
- Heavily involved in entity operations, P&L decisions, short- and long-term investment strategy, and staffing/development plans;
- Be a strong representative of Ekimetrics' culture, leading internal initiatives to enhance consultant skills/experience and promoting Ekimetrics culture in external settings;
- Lead path of innovation as Ekimetrics' expands its offer and capabilities in the market;
- Identify innovation opportunities to increase company efficiency and profitability;
-Bring prior expertise to Ekimetrics to assist in driving the right solutions for our clients.
2. Account Steering & Delivery
- Ownership of the client relationship of managed accounts;
- Promote confidence and develop close relationships with senior execs on the client-side;
- Lead Ekimetrics' most complex projects: multi-million-pound accounts, critical and strategic projects, or innovation projects to expand our offer or increase efficiency;
- Oversee multiple accounts simultaneously, ensuring account growth and profitability, in partnership with the established project teams;
- Drive high levels of client satisfaction;
- Cultivate your external network with a client centric approach, driving new business and enhancing Ekimetrics' standing on the market
3. People Management & Development
- Driving the HR plan and giving team members opportunities to succeed;
- Recruit and align resources to hire, develop staff, manage performance, and create/enhance data scientists at all levels;
- Actively work with the team to improve engagement, retain top performers and support the development of future Eki leaders;
- Lead trainings for Consultants on topics, from data science techniques through to business strategy;
- Work with international counterparts on global people management topics, such as annual review processes, mentorship training, and culture initiatives.
4. Business Development
- Drive velocity and accelerate Ekimetrics' footprint on the market
- Identify and close up-sell/cross-sell opportunities with existing clients;
- Position Ekimetrics as an enabler of Data Science Transformation with key decision makers;
- Act as an SME for sales efforts, including RFPs, new business pitches, and other commercial opportunities;
- Act as a company ambassador – including thought-leadership, speaking at events, networking with brand executives and industry partners.
5. Eki Life
- Helping support our team and business growth by contributing to local and global initiatives, such as, Thought-Leadership, Knowledge Management, Recruitment, Culture, and Diversity teams, and building Data Engineering/Architecture capabilities in the office.
- Adopting and living by Ekimetrics' values: Curiosity, Creativity, Excellence, Transmission and Pleasure.
About You
We are looking for someone who can wear 2 hats – the data scientist and the strategic partner – and so you will need to show both advanced analytics skills and a strong interest in data transformation projects.
You will need significant prior experience in a data science and advanced analytics consultancy, be used to working with senior stakeholders at reputable brands and be able to confidently drive our strategy in the HK analytics and data transformation space.
Ideally, you will have :
- A degree in statistics, engineering, applied mathematics, or related analytical field;
- An ability to conduct business & strategy assignments in order to create value and innovative customer engagements;
- A love of data, extensive knowledge in statistics or applied mathematics, and experience with techniques such as Machine Learning;
- Experience with software such as R or Python
- The capacity to develop high impact thought leadership that articulates a forward-thinking view of the market.
Transversal Skills :
 People are at the centre of who we are at Ekimetrics, so as well as excellent technical skills, it's important that you also have the following:
- Excellent communication skills – especially translating complex technical findings into insights and stories for stakeholders (internal and external);
- A demonstrated ability to develop new and long-lasting client relationships at senior levels across multiple industries and sectors;
- An ability to work autonomously and be self-motivated;
- A team-oriented and collaborative working style, both with clients and within Ekimetrics;
- People management experience and demonstrated ability to develop younger talent and build a high performing team, (this doesn't necessarily mean you have directly managed a team; this could relate to mentorship, project team management, etc.);
- Project management and delivery expertise; and
- A passion for joining a small team and desire to help the business grow quickly.
What we offer:
For the first time Ekimetrics is certified Great Place to Work !
- Dynamic environment with a strong culture and great offices
- Work flexibility with both remote & office days during the week
- Creative and entrepreneurial start-up environment with vertical mobility
- Best-in-class methodologies and cutting edge technologies
- Unique training package with 70+ sessions
- Growth to develop a double profile in data science and strategic consulting
- Client exposure up to the executive level
- Opportunities for international mobility
Ekimetrics is an equal opportunities employer committed to making all employment decisions without regard to race, ethnicity, gender, pregnancy, gender identity or expression, creed, religion, nationality, age, disability, marital status, sexual orientation, military veteran status, current employment status, or any other legally protected categories, subject to applicable law.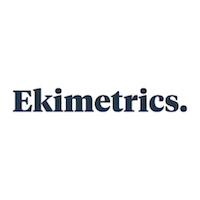 Ekimetrics
Máte záujem o túto ponuku?
Reagovať na ponuku
Questions and answers about the offer
Zdieľať na LinkedIn

Zdieľať na Facebooku

Zdieľať na Twitteri